Have you always dreamed of getting out there and seeing the world? Of leaving the daily grind and just getting away from it all, even on a temporary basis? Well, thanks to the all-new Cruise Plotter from Dealchecker, the process of booking your international getaway has just become even easier.
Many people have often put off the idea of international travel because of the large amount of planning and coordination that is needed. With the Cruise Plotter, your dream itinerary can be found and booked in a few clicks on your mouse! The Cruise Plotter is an interactive map that features thousands of cruises, from a number of top cruise providers, to over 200 destinations all over the world. These destinations are all displayed on the map, all that you need to do is decide on where it is that you would like to go on your relaxing voyage.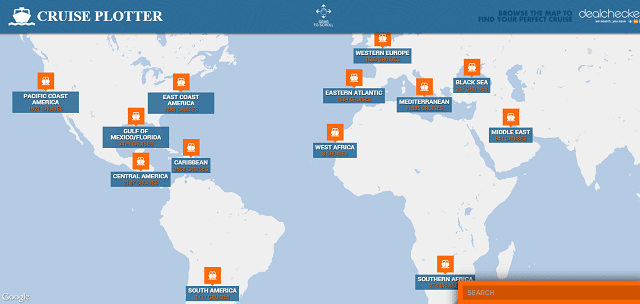 Maybe you will decide on a relaxing trip around the Mediterranean, or an exciting trip to see the famous Moai Statues of Easter Island – wherever it is you decide to go, the Cruise Plotter will help you find the itinerary that best suits both you and your budget.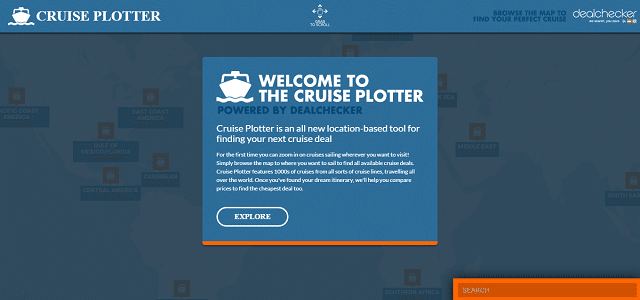 So, if you fancy a seeing the world in a more slowed-down fashion, head on over to the Cruise Plotter. You never know, your dream holiday could be closer that you think!