The Cotswolds is one of the most outstanding areas of natural beauty in Britain, covering 790 square miles across six counties.

Nestled within easy reach of Bristol as well as the motorway network, the area offers a multitude of picturesque locations to unwind and relax in, either in acres of open space or in a host of quaint and attractive little villages and towns. The Cotswolds landscape is characterised by its fields and undulating hills, or wolds, and wandering around any of its perfect picture postcard towns and villages, many built in the native honey-coloured limestone, it is easy to see why they combine to make one of the largest outstanding natural beauty areas in the country,
The geographical area covered by the Cotswolds has become a byword for luxury in a countryside setting, epitomised by the Prince of Wales's official home being situated just outside the  market – and upmarket – town of Tetbury. The town is a magnet for quality produce and merchandise, with many shops and purveyors in possession of royal warrants for supplying the Prince's household. It also features a Highgrove shop, for those who want to purchase souvenirs of Britain's royal heritage, or buy Duchy Originals, the Prince's organic food range, from the source. Tetbury and other small market towns, including Stow-on-the-Wold, Burford and Chipping Norton are a mecca for antiques lovers, with small independent shops selling beautiful goods in abundance.
For those of an artistic leaning, Chipping Campden, home of the Arts and Crafts movement, is worth a visit, not least to visit the home and haunts of town son William Morris. Many towns and villages in the area are also quintessentially English in layout and features, as well as ripe with natural beauty and timeless historical features, meaning time can be well spent simply wandering around them. Those seeking luxury hotels Cotswolds in the area will be spoilt for choice. Many luxury hotels Cotswolds offer first-class service in secluded settings, surrounded by peace and quiet. However, the Cotswolds is not only for those seeking a luxurious and glamorous getaway. Those looking for something a little more thrill-seeking can choose between a visit to the Cotswold Water Park – the largest in Britain – or a trip to see the lions of Longleat Safari Park close up.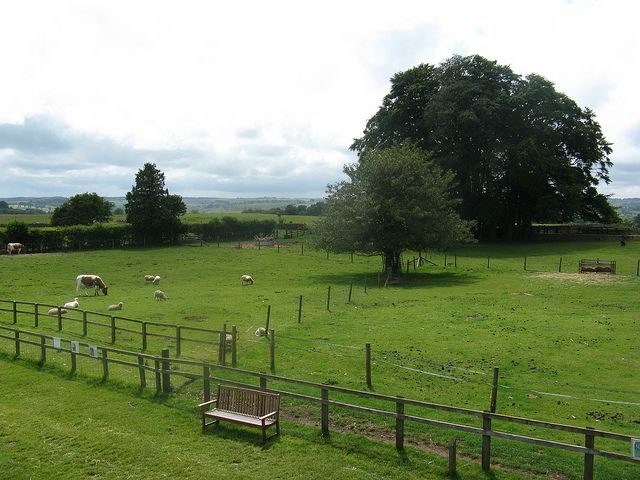 For those who want to explore their surroundings, further afield but still in the Cotswolds lie the Roman artefacts and remodelled spa of Bath as well as the Westonbirt Arboretum, home to mor0 than 16,000 types of trees.
By Becky
Photo 1: crispwhitesheets, Photo 2: John Glass, Photo 3: ntalka, Photo 4: graham19492000