They call them Blood Falls, bloody waterfalls, and some are very impressive, as only a few know how that it is a natural phenomenon. Coming from the glacier of Taylor Glacier, in that part of Antarctica they are claimed by Australia.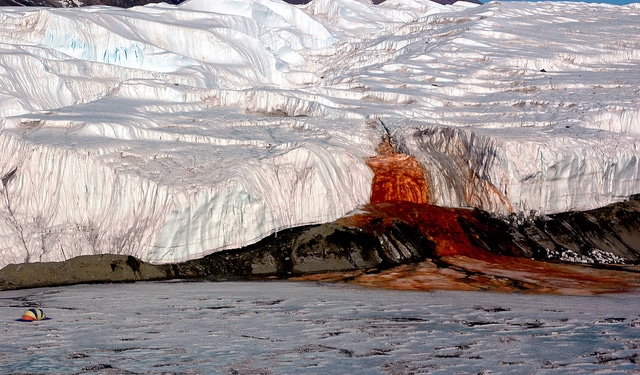 What is the strange (bizarre?) in all this. Phenomenon is caused by saline water rich in iron, which gushes out sporadically, by a lake that lies beneath the glacier, ending in another lake (Lake Bonney).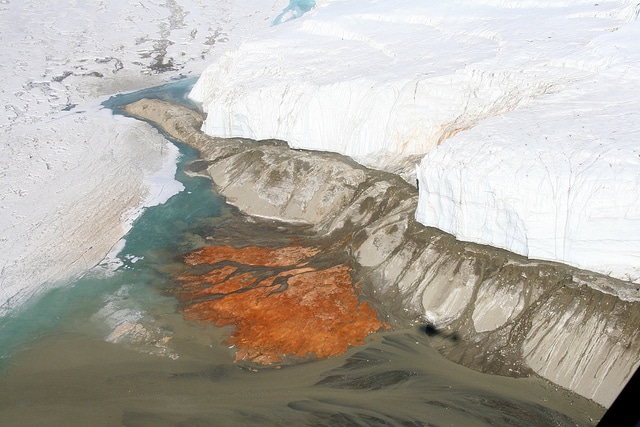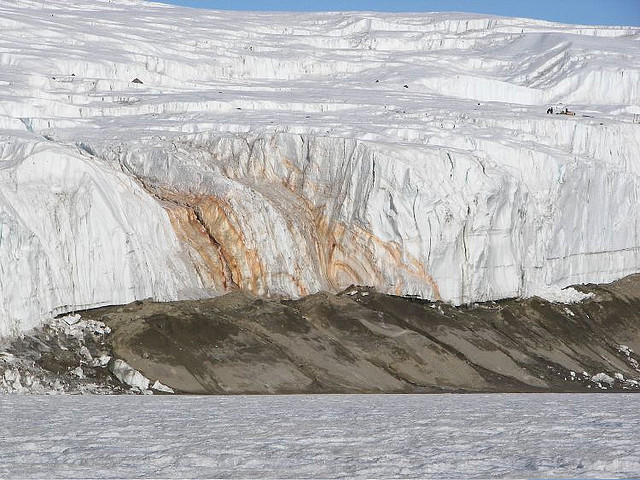 The waterfall was discovered in 1911 by the Australian Antarctic Griffith Taylor, from which the name of the glacier, which at the time attributed the strange color, the presence of red algae.
Blood Falls Directions:

View Larger Map
Photos: Huan Cui , miss_distance , RubyWhatever