With the arrival of warm days comes the long-awaited and beloved BBQ season. When you can leave your city with friends to soak up some sunshine and enjoy fragrant smoked meat with a golden crust seasoned with spices.
A BBQ tradition has deep roots. Primitive people were the ones to have the first taste of meat on fire. Since then, millions of people around the world in one way or another, using various tools, cook this dish. But it was not until the beginning of the 16th century that Spanish expeditions brought the word "barbacoa" from the Caribbean islands, that's how Indians called the meat grill. Since then, Europe and America have been fighting for the right to be called the birthplace of barbecue, competing in cooking meat.
USA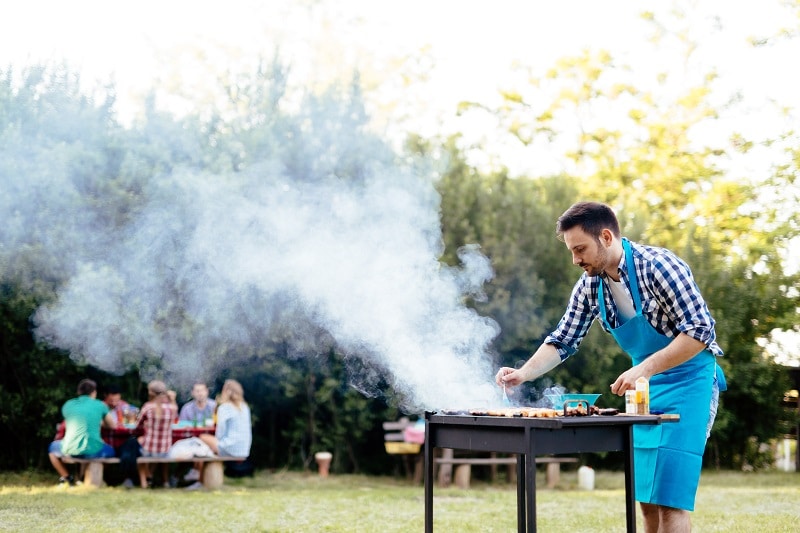 For Americans, BBQ is a national tradition and even a cult. It is an integral part of holidays and weekends. Memphis is especially worth noting – that's where the best pork ribs are cooked traditionally on the grill. With or without sauce, the barbecue sandwich, the meat for which is cooked on the grill as well, is also a popular dish.
The city owes its existence to the World BBQ Championship. This year's competition will be held in Tom Lee Park, the city of Memphis, from May 15 to 18. Around 250 teams will compete for a cash prize of $115,000. The entrance ticket cost is $10. This event attracts thousands of barbecue fans from around the world.
The traditions of barbecue in other regions of the United States are also interesting. So, in the eastern part of North Carolina, a whole pig is cooked. The meat is served finely chopped, with vinegar and spices used for the sauce.
In Kansas City, according to the home dwellerд,  it's all about the sauce which is based on tomatoes and molasses that imparts a sweet taste to the meat that was grilled on different types of griddles.
Europe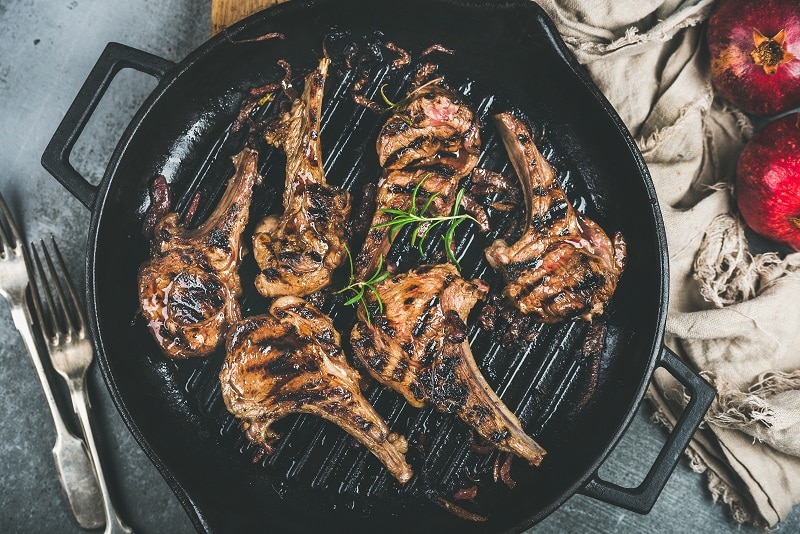 In the Eastern Hemisphere, they have slightly different traditions. French gourmets just love to marinate meat in wine, and Italians love tomato or pineapple juice. Grills, barbecue ovens, Europeans are cooking everything your heart desires, whether it's delicious fish, seafood or vegetables. As a rule, they go on a picnic with a basket where there's always a place for delicious red wine.
Greece
BBQ cooking in the Mediterranean countries is undoubtedly influenced by local cuisine, where olive oil is an essential ingredient. Since ancient times, the Greeks traditionally cook souvlaki – pieces of pork meat marinated in olive oil and spices, strung on small wooden skewers. This traditional fast food is not only enjoyed by local residents but tourists as well. It is said that you can try the best souvlaki from local merchants in the Monastiraki area, Athens.
Ukraine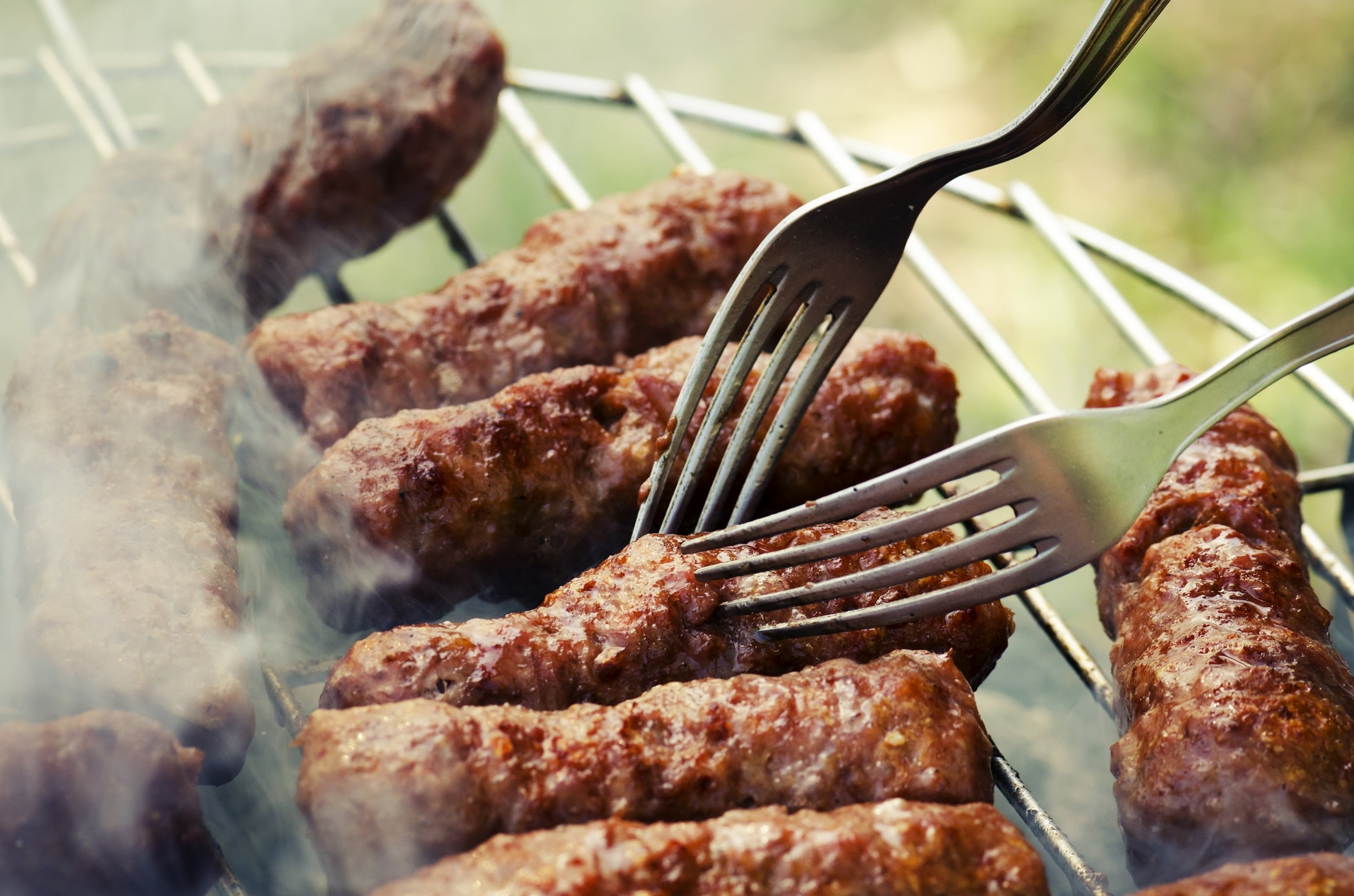 The tradition of cooking meat on skewers got accustomed to the Slavs. So, in Ukraine they love shashlik, it is a custom to cook it on skewers placed in a brazier. For meat, a pork neck is chosen and marinated. The meat grilled on wood charcoal in a brazier turns out juicy and fragrant. Eaten piping-hot, shashlik is seasoned with mustard or ketchup with fresh green onions.
Georgia
Separately, Georgia should be highlighted, where shashlik is considered exclusively a man's business and an essential attribute of any holiday. It is called "mtsvadi" there. In the Kakheti region, meat, usually beef, pork or lamb, is scarcely marinated, and the whole secret of preparation lies in the vine on which meat is usually cooked. To mtsvadi, dry red wine must be served.
Germany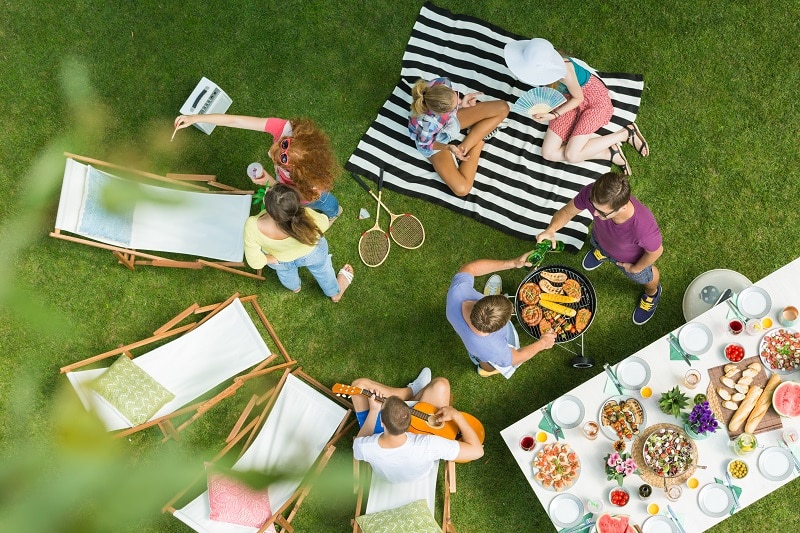 If there's one nation to succeed in picnic traditions better than others, it's the Germans. In each city park of the country, you will find a special place equipped for barbecue. In Germany, meat and gorgeous sausages are fried both by men and women. In this matter, there is complete equality.
By the way, here in Germany, there's a large number of BBQ associations. Every year they hold competitions for the honorary title "The King of Barbecue". This year the German Grill and BBQ Championship ("Deutsche Grillmeisterschaft") will be held in Fulda from August 3 to 4, at the Messe Galerie. Both professionals and amateurs take part in the competition.
Asia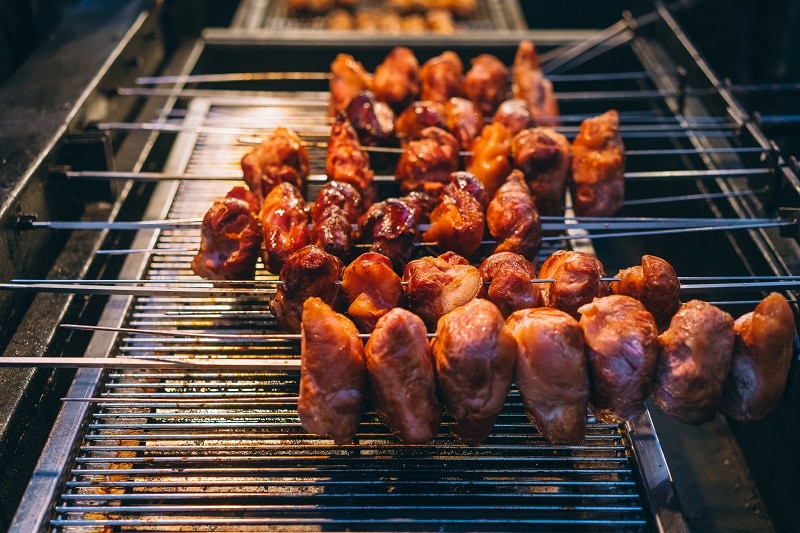 Barbecue is cooked in Asian countries too, straight on the streets. In Indonesia, they adore chicken satay – tiny kebabs marinated in herbs and strung on bamboo skewers. Satay (or "sat") is sold at every corner and has a really unique flavor. It is considered an excellent option for a snack. Satay, satay, just two will do!
In Japan, small kebabs are called "yakitori". They are poured by a sweet and sour sauce and served with a cold beer.
Souvlaki or shashlik, barbecue or yakitori – these dishes show us the versatility of the world's cuisine providing a real pleasure for gourmets.