If you're planning a family trip post-coronavirus, it's likely that you're looking for a destination where you won't see very big crowds. And, of course, if you're a family, one of the best summer vacation destinations is always going to be the beach. Although this new world of travel asks for more caution, you can still have a great time visiting an old favorite.
According to a recent study by RENTCafé, people are still optimistic about their travel plans, but where they want to travel has slightly changed. The destinations that remained about as popular as they were before the pandemic include small towns, beaches, and natural areas. And among the most resilient of these destinations was The Florida Keys and its wonderful beaches.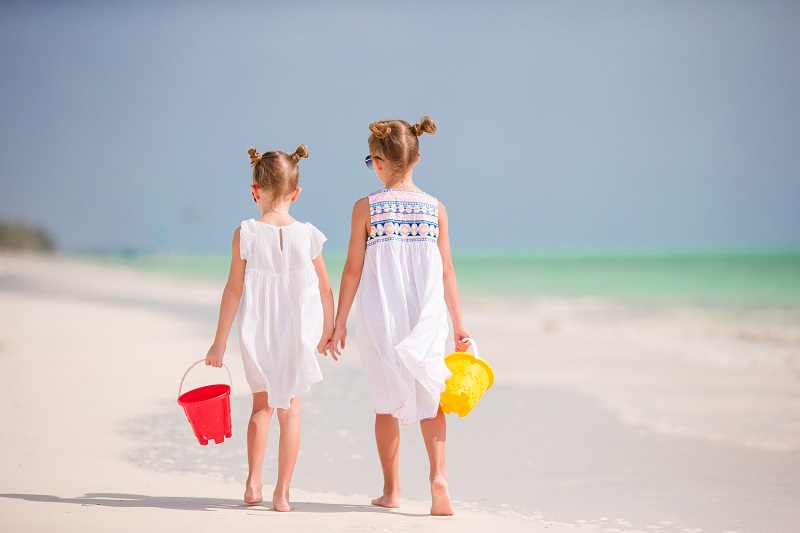 If you plan on visiting this gorgeous stateside beach destination this summer, you certainly won't regret it. However, when many travelers think of The Florida Keys, their first thoughts go to Hemingway, key lime pie and cocktails — hardly stuff for kids.
But don't be fooled, there's plenty for families to enjoy as well. Here are seven of the best things to do in The Florida Keys with kids.
1. Take to the Water
Yes, you could stick to the sandy shores of the beach outside your hotel, but why not branch out a bit for a little memorable, family-friendly adventure? There are plenty of ways to take to the water when you're in The Florida Keys. Rent a kayak at John Pennekamp Coral Reef State Park and wind your way through the mangroves. Or, at the same state park, head underwater and go snorkeling across the park's 70 nautical miles. Other options include chartering a boat for the day or going parasailing or jet skiing.
2. Get a Better Look at the Sea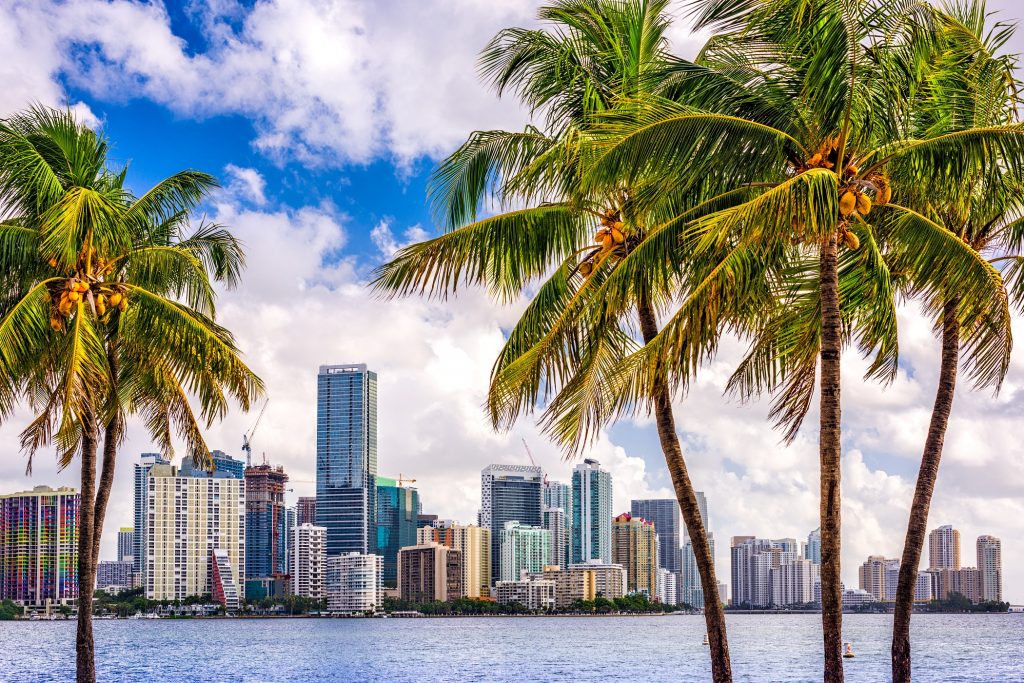 But, if you'd prefer to enjoy the sea life without getting all wet, and you need a bit of a break from the sun, you can always head to the Key West Aquarium, one of the oldest aquariums in the entire state of Florida. Besides having potential as an educational experience, what kid isn't completely fascinated by an aquarium?
3. Pitch a Tent
You could stay in your hotel the entire duration of your trip, or you could take a few days to camp right out by the water. There are several great camping spots across The Keys where you'll be within steps of the sand, but you'll enjoy all the necessities and amenities that make a camping trip easier on families (think electric hook-ups, showers, playgrounds, etc.). Try Bahia Honda State Park, Long Key State Park or Curry Hammock State Park.
4. Learn a Few Things
No matter the age of your children, you can always incorporate a bit of education into any trip, and that holds true in The Florida Keys as well. Between trips to the beach, visit a few favorite educational sites across The Keys. Dry Tortugas National Park, for one, isn't only beautiful, it's also historic, and features the notable Fort Jefferson (which is free to visit). The Florida Keys Eco Discovery Center is another free spot where children can learn a little bit about The Keys' unique natural habitat. You can also explore the history of Key West when you take a Conch Train tour or check out the artifacts at the Key West Shipwreck Museum.
5. Embrace the Keys' Culture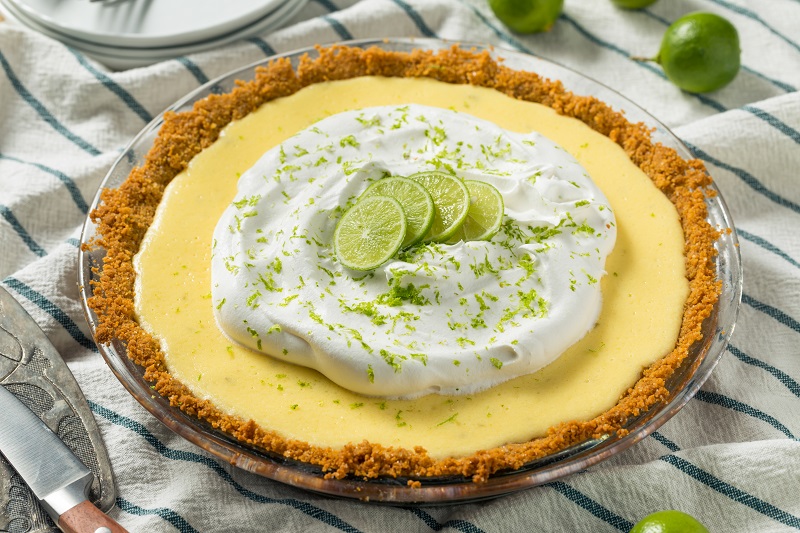 The Keys, especially Key West, definitely have a culture of their own. Make sure to soak it all in as a family while you're there! Try some of that mouthwatering key lime pie. Head to Mallory Square on Key West, too, to watch the street performers and maybe try a bit of street food. The Hemingway Home and Museum is another Key West can't-miss.
6. Get in Touch with Nature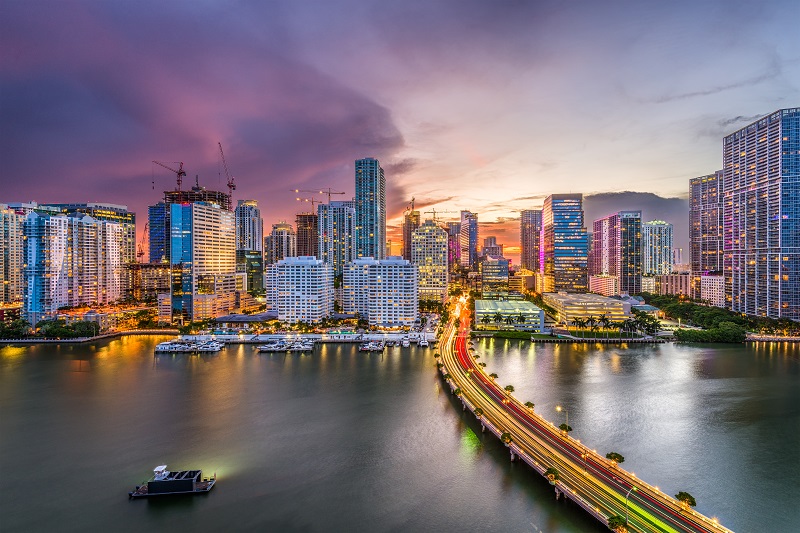 While the water is a big focus in The Florida Keys, that doesn't mean that nature doesn't abound above the water, too. Explore the dry land animals, insects and plants at the Key West Butterfly and Nature Conservatory on the Key's famous Duval Street. Or, make friends with the pelicans at Robbie's Marina of Islamorada. You can also check out the hidden gem that is Crane Point Museum & Nature Center.
7. Hit the Best Beaches
While you should definitely explore all the natural, historical and cultural wonders of The Florida Keys while you visit, let's not forget that one of the biggest draws of this destination is the beautiful beaches. So, make sure you and your family hit only the best while you're in the area, including Higgs Beach on Key West, Anne's Beach on Islamorada and Sombrero Beach on Marathon — all are family-friendly!