The beaches of Mykonos, as it happens to the rest of Greek islands beaches, are all stunning thanks to the crystal clear waters and golden sand. Some beaches are well equipped for the most demanding tourists while others remain untouched and unexplored and reveal true wonders.
Paradise Beach
Are you young and you love music? Well this beach is just for you, located in the southwestern coast, and is well connected by public transport such as buses and taxis. You can go for the music, or you can opt for diving. Due to its characteristic nightlife it is frequented by many young people.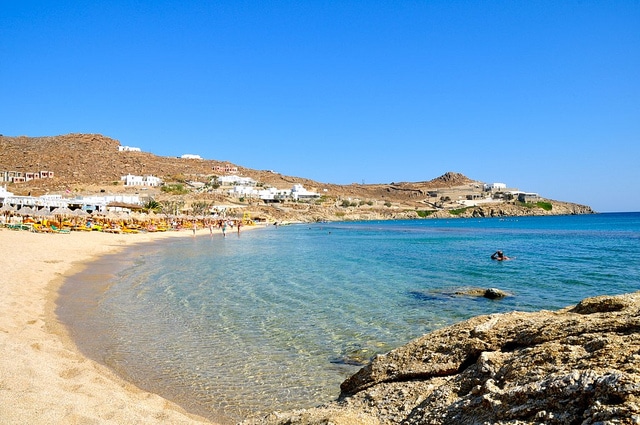 Paraga
Not far from Paradise Beach, it is always located on the southern coast. This beach is a real paradise, where you can bring the kids thanks to the shallow sea. Moreover, thanks to the rock formations you can enjoy the natural pools where you can relax and sunbathe.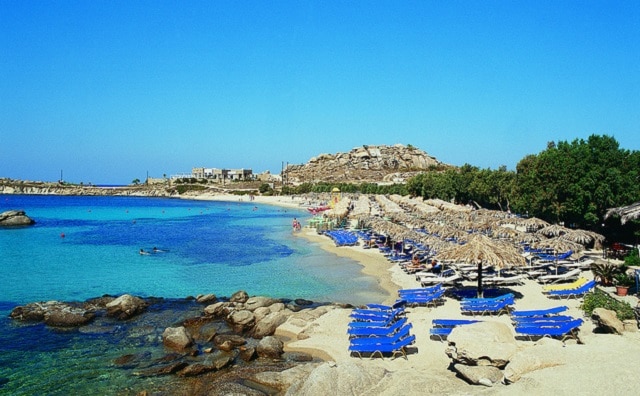 Super Paradise Beach
If you love unconventionality and to visit nudist beaches then there is no way you can not miss this beach, inserted all inside of a small bay and is about 6km from Mykonos. It is a very hearty thanks to the bar on the beach, where you will also find nudists and gays.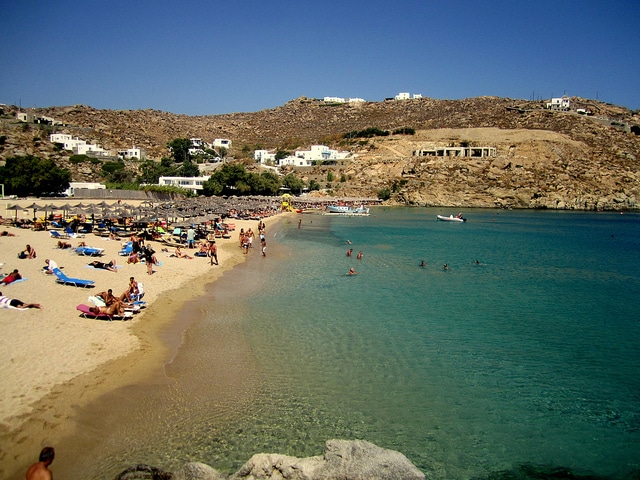 Agia Anna
If you move to the east of Mykonos, you will discover this beach of pebbles and sand, which owes its name to a chapel in this place. It is the ideal place to spend a holiday away from the crowd in order to enjoy picturesque landscapes.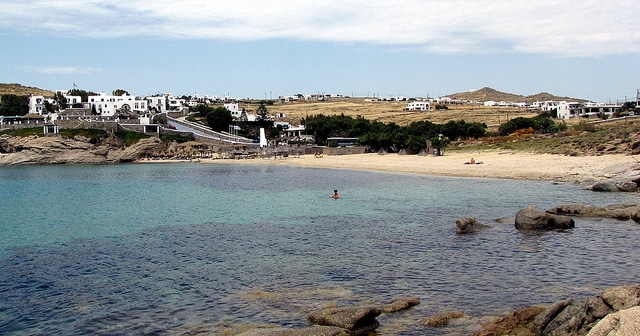 Kalafatis
At this beach with fine golden sand, you can rest easy and take windsurfing lessons. It is popular with surfers thanks to the wide bay and the wind that blows from the south. You can stay in small hotels along the coast and enjoy the good seafood restaurants that you will find there.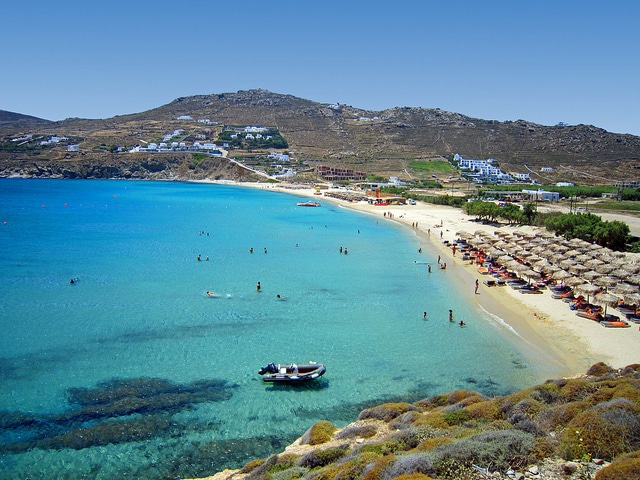 Psarou
This is the perfect beach for those who love luxury. Here, in fact apart from hotels with high standards, you might even meet VIPs. In addition, there are special schools for those who wish to dive. This beach can be reached by any means, and is particularly crowded in August, when you may have a problem finding a sunbed and an umbrella.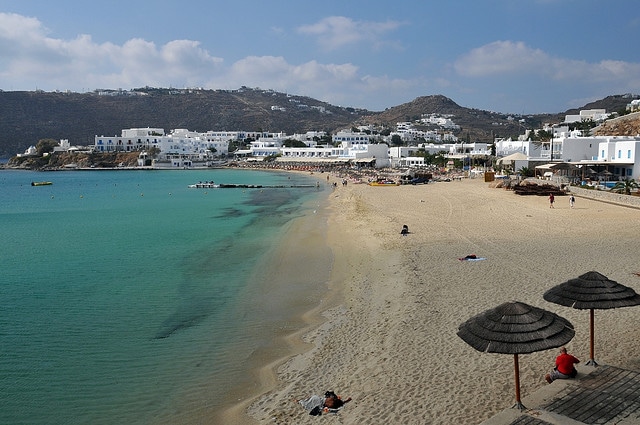 Ftelia
Last but not least, there is Ftelia beach. It is an uncrowded beach that is the ideal place for those who want to combine their visit to one of the nicest Greek islands with their love of surfing.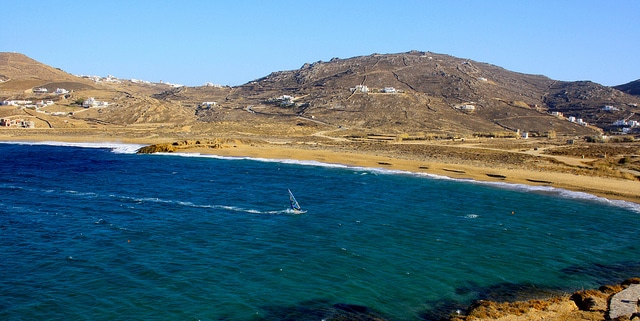 Mykonos beaches photos by: Gustavo Baszynski, Modern Greek Studies Program, SyrianSindibad, mygreecetravelblog, John, Alan_W100, Boris Bubnjar
For more on Greek islands check: Αmorgos the Greek deep-blue island, The most romantic Greek islands | Honeymoon destinations