The capital of Portugal, Lisbon may be quite small, but it is a picturesque city full of beautiful areas. It has lots of different neighborhoods, and each one has its own story to tell. In Lisbon, history blends with modernity. This article is a rundown of some of best neighborhoods to visit during your next trip to Lisbon.
Baixa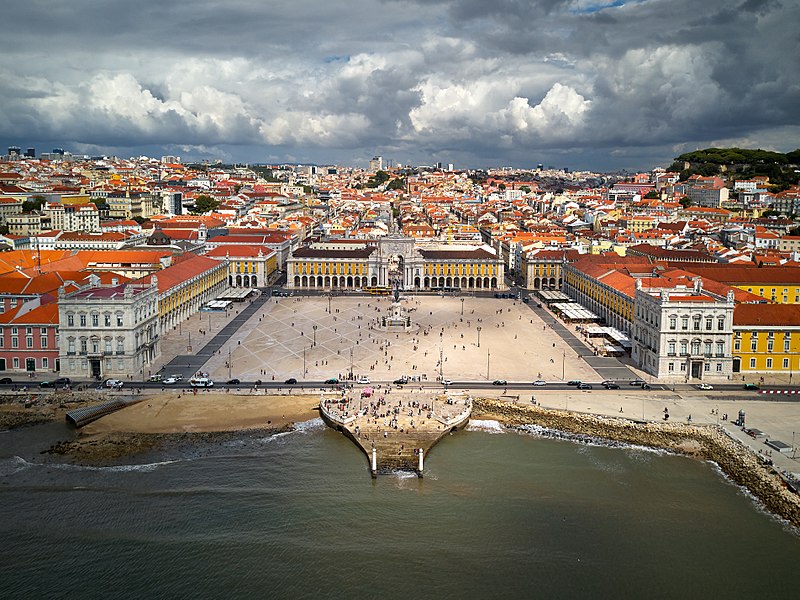 Baixa is known to be the most tourist-friendly and the most central neighborhood in Lisbon. It is also the major part of the city that was damaged during the renowned earthquake of 1755 and was rebuilt in the late 18th century. The neighborhood has many of Lisbon's main landmarks which is one of the reasons it has over-priced restaurants and hotels. Baixa has very few bars; this makes it a quiet area in the evening. But then again, it's not a very residential area. A few key areas in this neighborhood include Livraria Bertrand (the oldest bookstore in the world still trading), the elaborate Brasileira café, the elegant, bright-yellow Praça do Comércio and the Rossio train station.
Alfama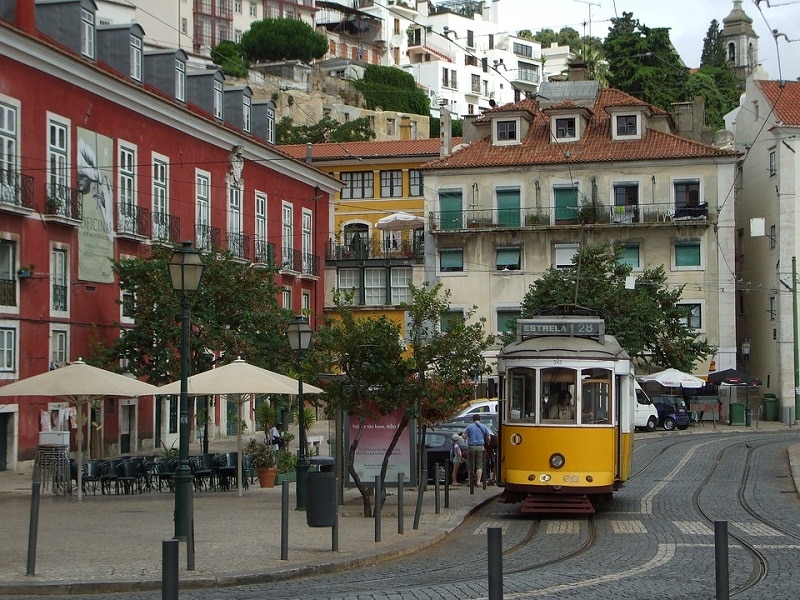 Alfama stands out as the oldest neighborhood in Lisbon and maybe the most beautiful part of the city as well. The neighborhood was one of the few neighborhoods to survive the 1755 earthquake. Alfama is recognized for its fado houses, and it's an incredibly traditional vibe. This is a place to be if you want to eat a traditional meal accompanied by traditional fado music. Alfama is one of the neighborhoods that's been most heavily impacted by Lisbon's tourism boom. The roads have been described as labyrinthine. If you know where you're going, this labyrinth leads to landmarks in various parts of the city including the Castelo de São Jorge and the stunning lookout point at Portas do Sol. One of the best times to visit Alfama is in June, during the Santo António festival.
Alcântara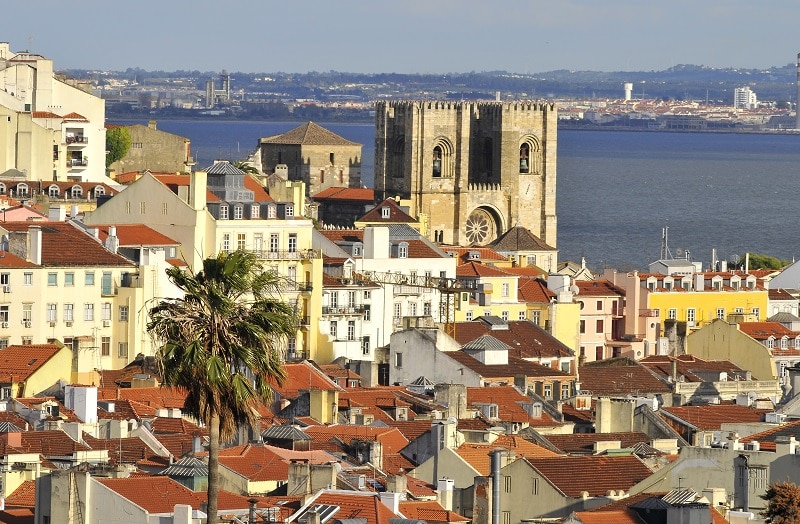 In principle, Alcântara is a parish of the district of Lisbon, but people think of it as part of the city. The neighborhood is situated between downtown and Belém. It's an area along the river where visitors will see Docas de Santo Amaro (a dock filled with bars and restaurants), and the LX Factory (a renovated factory building complex that's been converted into shops, offices, restaurants and more).
Príncipe Real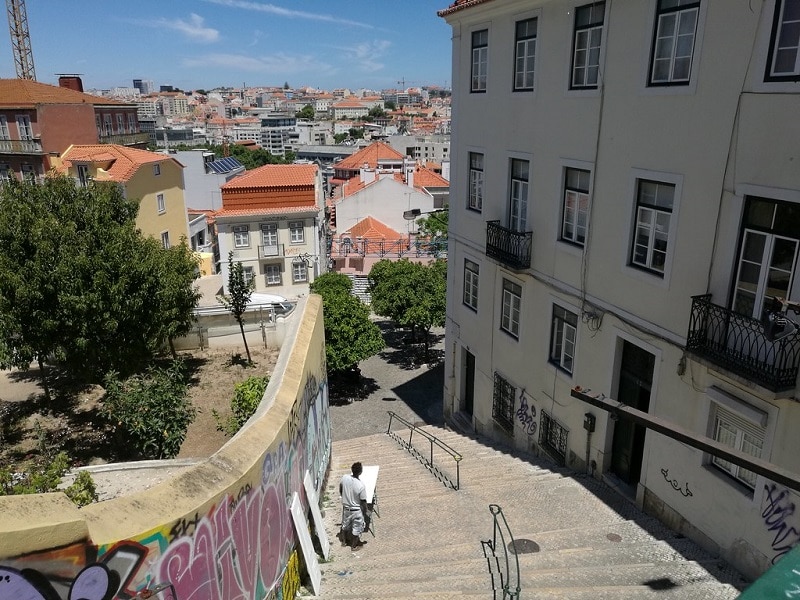 This neighborhood is very popular and trending for so many reasons. Its name even translates into 'royal prince'. Príncipe Real is a residential neighborhood but pairs as a social district filled with stores and gardens. It is west of Avenida da Liberdade and north of Bairro Alto. The buildings here are outstanding than many other neighborhoods in Lisbon.
Graça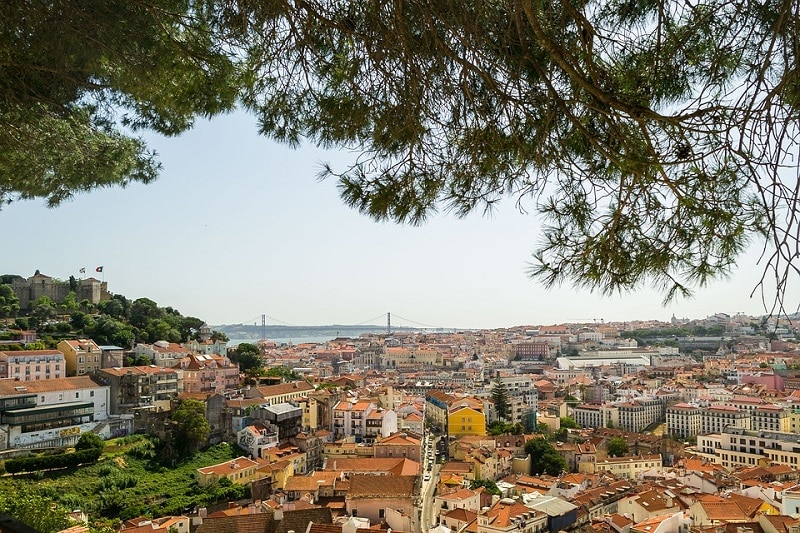 Just like Alfama, Graca is an older part of Lisbon which is seemingly in the tiny streets with scarcely enough space for one person to walk. The neighborhood offers wonderful views of the Tejo River from above; Graca has attractive landmarks like the National Pantheon and the Igreja de São Vicente. Visitors in this area will find the Feira da Ladra, an outdoor market that takes place every Saturday near the National Pantheon, if you are lucky you may find antique or traditional keepsakes to remind you of your trip.