It was mid February, when I was sitting in class contemplating my summer plans. This summer, I decided I wasn't going to work a job with tedious hours that will barely save me $500. I did that the previous summer, and it felt like I've traded in my time for money that all went to bills. As the class ended, I felt a buzzing in my bag. It was a text message from my friend Kate that read, "Jess, don't think. Just say yes". Intrigued, I opened up the attachment and it was a screenshot of flight prices to Cuba for May. For a moment, as I realized this would be a rash decision to make up, I quickly replied "YES", and something in me felt fulfilled.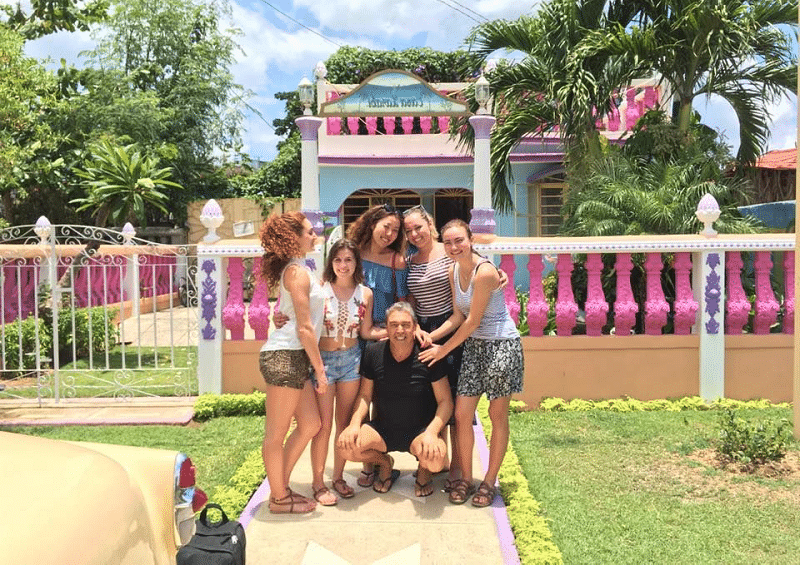 Next thing I knew, I ended up saving all my money and purchasing my ticket to Cuba. It
ended up that there was five of us going. Five girls ready to experience the authentic life of
Cuba (Airbrb style). Little did we know, we were about to experience a life changing trip that brought us closer together and revealed the beautiful energy of Cuba that changed our hearts forever. Lets just say when we left, we were overwhelmed with emotion.
One of our Airbnb homes that we booked was in Cienfuegos, Cuba. After two days of being in the central area of Havana, we decided to ditch the tourist area and travel towards central Cuba. It was a three hour drive getting from Havana to Cienfuegos. Our taxi driver was a sweet man named Angel who stopped in the middle of the road to buy us mangos as we were traveling. When were getting closer to the city, I noticed the area looked different then what I expected. As I looked outside the window, it began to look very urban, with a lot of farms and barren land. There were small houses spaced out from one another, and lots of political graffiti in reference to Fidel Castro. This looked nothing like Havana, as we entered a small farm area by the ocean. The only thing we knew about the airbnb home is that it was pink. I did not see any homes that were pink in the middle of this farm town, and I began to panic.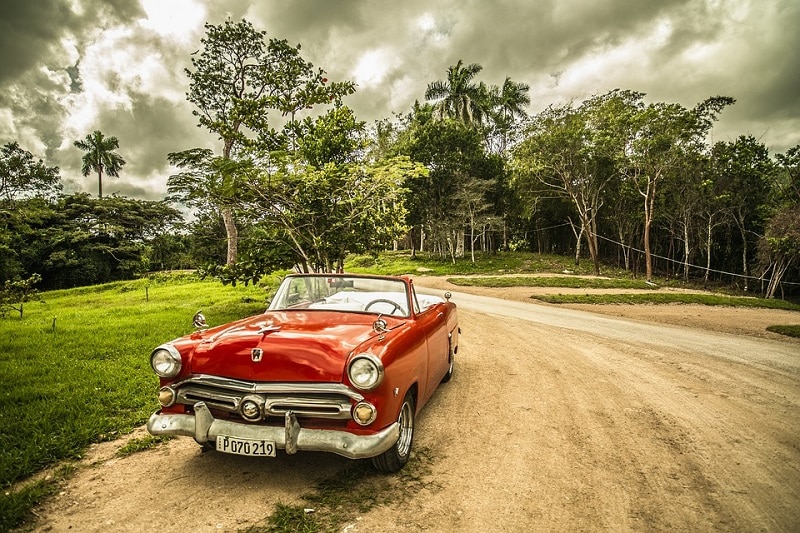 We had to make multiple turns, as we search for this house. Alas, we have found it! At
the end of the dirt road, was this beautiful pink house covered in flowers and hummingbirds and mango trees. It looked unreal, I mean simply unreal. Overwhelmed with emotion, we step outside the taxi and just stare at this magnificent house. It was the only "nice" house on the block, and stood out like a sore thumb. We walk through a hallway covered with Cuban art and glass sculptures, and we finally hear someone walking towards us.
"Welcome welcome!", shouts a man from the other side. "My name is Lorabi! How was
your trip getting here?". This man gave us a little introduction about himself and proceeded to show us the rest of the home. "You've only booked one room yes? I will give you three rooms so you are all comfortable, and I made brunch for you all if you're hungry". Immediately, I got defensive and said "No thank-you" as I assumed he was trying to charge us more for the extra room and food. Lorabi just stood there, with his hands on his heart and a confused look on his face. In that moment, I realized he was simply being generous, and wasn't up charging us for any of it at all. I remember thinking, America what have you done to me? We proceeded with the tour.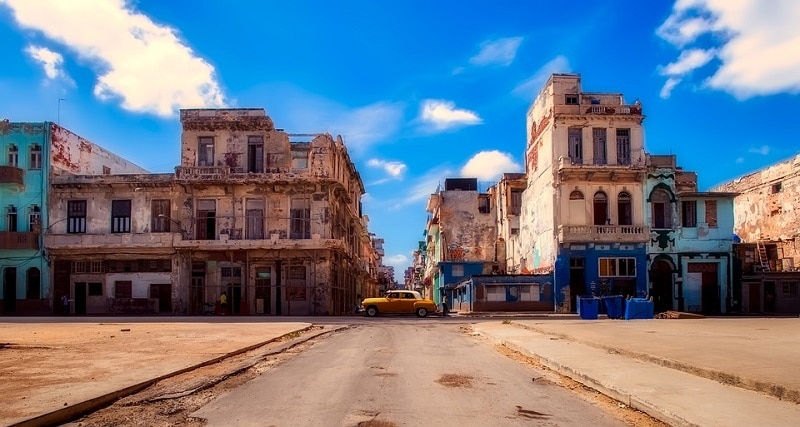 Our brunch was served on the rooftop of the home, under a cascade of flowers with
hummingbirds surrounding us. As we set at the table, we all began to cry. In front of us, we got a tray of fruits, mango juice, handmade cheeses, warm savory bread, and delicious plantains. I've never felt so much generosity in my life. It's not that I have not gotten great service before. I just realized we are all so lucky to have found this place and not to mention the food was all hand made, and straight from the local farms. It was made just for us, and I could not contain myself. Actually ,we all couldn't as we kept repeating how lucky we were to have arrived here. I felt it in my heart, we were experiencing something that cannot be replicated in America, and it's the gift of giving and trusting one another, relentlessly and blindly.
After brunch, we went down to the local beach. Lorabi explained to us that because there are not a lot of tourists here, the beach will look untouched, and its beauty is something to behold. We quickly changed and set forth to the beach. When I tell you I have never seen a more beautiful beach, I mean that's even after traveling to Mexico and Dominican Republic! We ended up swimming there all day. Actually, we even had to drag our friend Kate out of the ocean because she just loved swimming so much.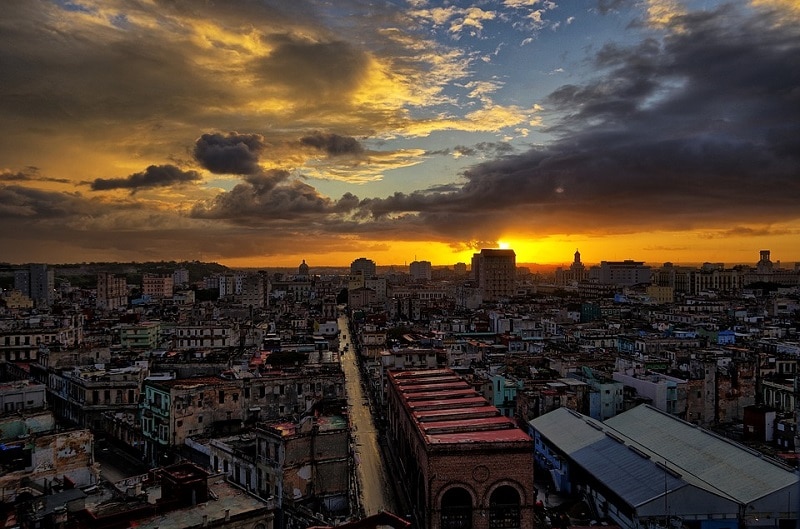 After the beach, we decided we should explore the local city. We quickly showered in gorgeous pink showers with faucets that looked like fountains. After, we changed and ordered a taxi to drive us into the city. It wasn't anything like Havana, but was filled with bars, restaurants, and beautiful sightings. We met many locals there, and that how we discovered Cubanismo. If you are ever in Cuba and enjoy dancing and listening to live music, this is the place to go to! There was a huge stage, with live singers and by 1AM, everyone there was dancing. Lots of locals were there, and they were excited to see tourists enjoying their music. As the night went on, we met some locals that told us about a sighting that we should see before leaving to go back to the airbnb home. The boy was a college student, and told us that five minutes away from the club, there is a small lagoon, and at night time, the entire lagoon glows because of nearby ships lights. It reflects the water, making it appear very luminous. After hearing that, we were excited to go and see it ourselves.
Boy was he right! The lagoon was beautiful, and it was a dream like place. From the music of a far away guitar playing, to the reflecting lights that hit the water, it was absolutely picture perfect. We socialized with other locals that were there, and they told us that this place has a really good energy here. Many locals actually found their other halfs here, and many weddings would happen here as well. It was a night to remember.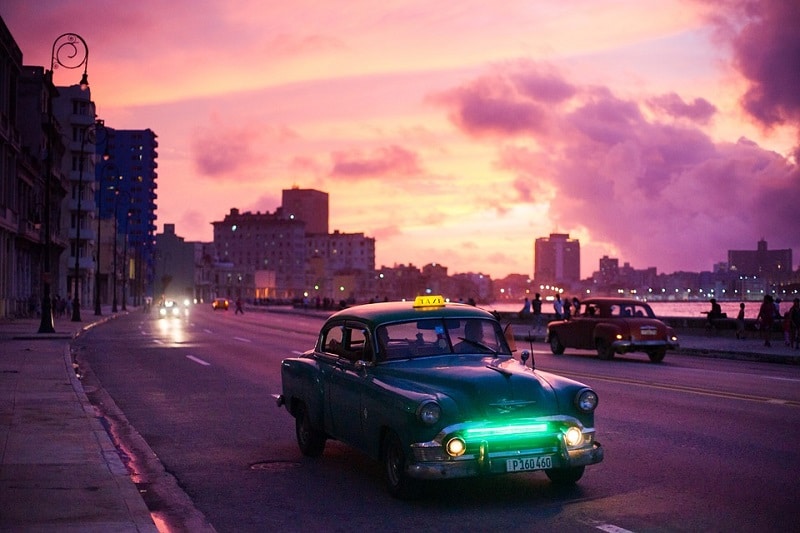 We arrived back into the airbnb around 3 am, and immediately were off to sleep. This was our last day in Lorabi's home, and we cried like babies! Lorabi sat with us for breakfast, and shared his stories of Cuba. He was a medical doctor from Chile and moved here to create medicine from Mangos, and had an entire lab dedicated to it. He even told us about him actually meeting Castro, and giving us his experience with meeting the man and what his values were. Leaving the taxi, we realized what a gem this place really is. There is some sort of energy in Cienfuegos that is felt by everyone. You can notice it if you talk to the locals, and it's hidden in the land. It's the beauty of the place, and it is felt through the entire trip.
Sometimes, emotions cannot be described, only felt. I highly suggest visiting Cienfuegos, and taking the risk to meet new people and letting your heart decide where to go next. Our trip has touched us on many levels. There is a level of spirituality we felt through the trip, as well as pure generosity from locals with big hearts. That's what's missing here. You can see clearly after this trip how people have stopped valuing relationships between people. Whether it's your nail lady or your local grocery store cashier, we have become very cold as we try to live our own lives, and not get involved in other people's lives. Cuba has shown me how valuable every person I come across is truly, remarkable and has so much value. I've changed the way I interact with people, and try to show them blind generosity, and hope too, they will be able to pass that on. I highly suggest making this trip, and experiencing the beauty Cuba has to offer!
Thanks to Jessica Siva for this article.