Even though you might be up for a bit of lazing around on the beach, Sardinia has plenty more to offer you, too. For those who want to find something adventurous to do or like to be active, there are plenty of exhilarating activities available.
So, to help you create an unforgettable trip, we've put together our top pick of the most adventurous things you can do on Italy's island of Sardinia.
Go Walking in Gola Su Gorropu
For trekkers, the mountainous landscapes Sardinia offers are perfect. If you pack your hiking boots, you'll definitely want to go for a wander in the Gola Su Gorropu, also known as 'Europe's Grand Canyon'. This gives you breathtaking views of the dramatic cliffs and limestone walls that the island's renowned for.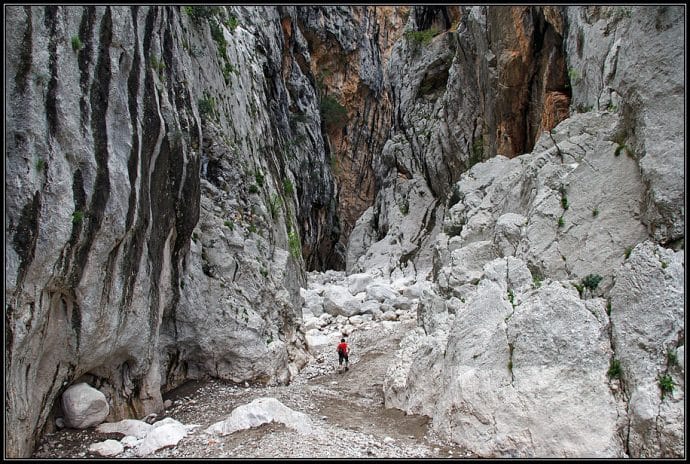 source: here
Try Windsurfing
If you're up for a new challenge, why not have a go at kitesurfing or windsurfing? Both of these activities have become incredibly popular in Sardinia, with the area's strong coastal winds providing the perfect water sports conditions. On the northeast coast is Porto Pollo, which is where the majority of windsurfers go because both novices and experts find the conditions ideal.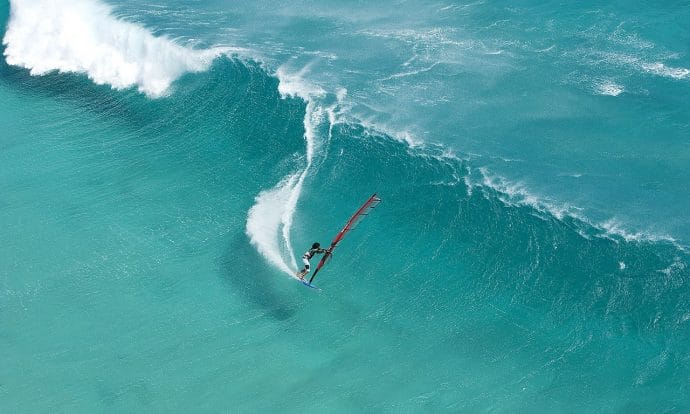 source: here
Dive or Snorkel at Cala Mariolu
When you head to Sardinia with companies like Exodus Travels, you're spoilt for choice with the beautiful coves and beaches nestled around the island. However, when it comes to diving and snorkelling, this place is something else. At Cala Mariolu you'll find a plethora of fish just waiting to be discovered in the crystal clear waters. Find smaller species close to the beach with your snorkel, or head further afield on a specialist scuba diving course.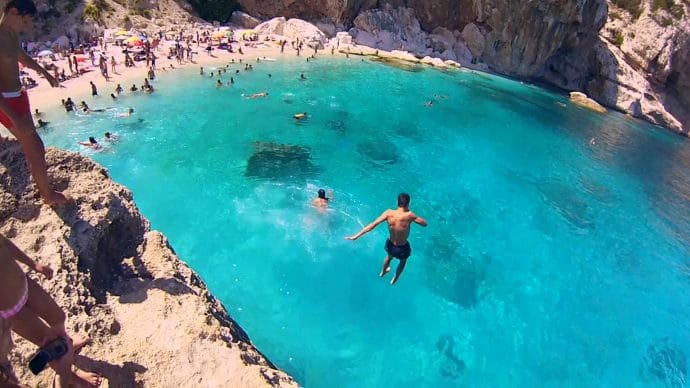 source: here
Climb Rocks on the Via Ferrata del Cabirol
For the ultimate thrill, you won't want to miss out on the Via Ferrata del Cabriol. This is a guided run that takes you up the cliff face of Capo Caccia, offering you jaw-dropping views as you scale 203 metres to the top.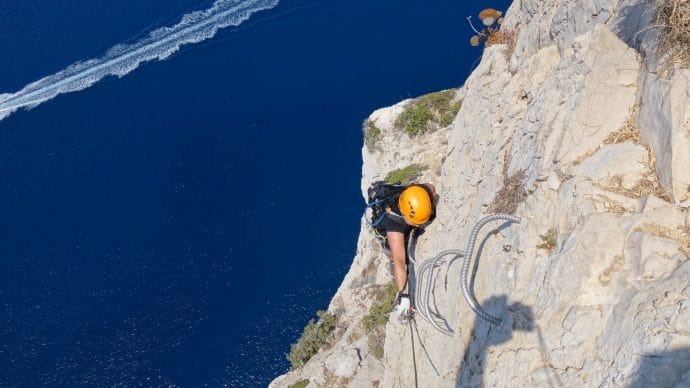 Ride Horses Along the Coast
Finally, for something that perfectly mixes serenity with a little bit of adventure, why not opt for a horse riding tour along the coast? This is the ideal way to explore more of the island, whether you're an avid horse-riding fan or you've never ridden a horse before.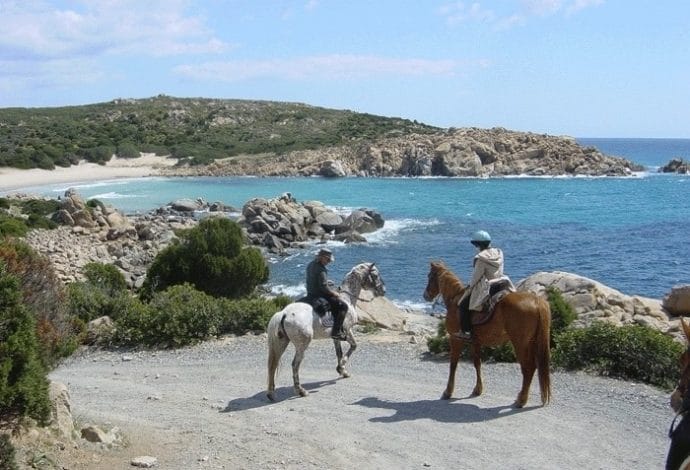 source: here
Hopefully this guide has fuelled your sense of adventure, showcasing you just how varied the activities on Sardinia are!