Abruzzo and Molise is a region of Southern Italy. Surrounded mostly with mountains and hills, some of which are covered with green plants and trees, this region is a great holiday destination. Its coastal areas attract tourists who enjoy the clear water and beautiful beach surroundings. With high numbers of Blue flag beaches, find out the most beautiful beaches in this Italian region – Abruzzo and Molise.
Martinsicuro (Abruzzo)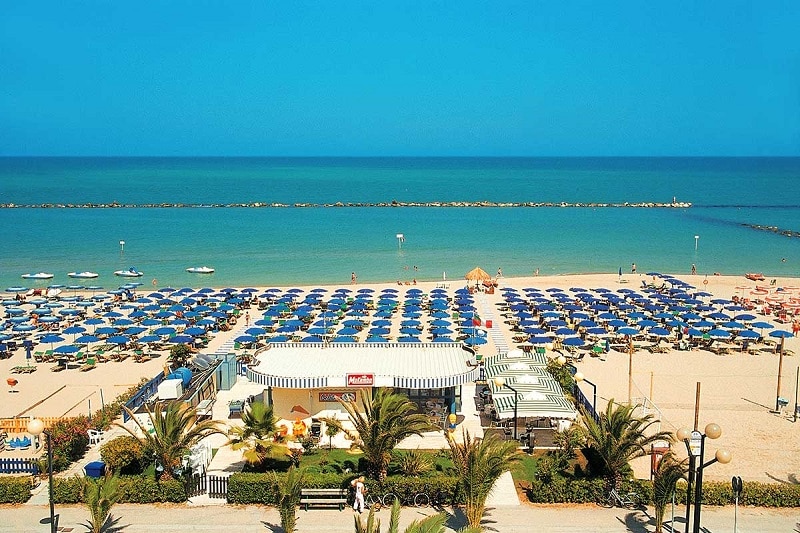 Source: Link
Located at the seaside area of Teramo, the Martinsicuro Beach has a long stretch of golden sand that gently slopes into the sea. This beautiful beach appeals to not only couples but children as its calm, clear water is suitable for swimming. Martinsicuro beach has many stores around where you can get water sports equipment on rent, and also well-equipped bathing facilities. Martinsicuro is a favorite for bicycle lovers.
Marina di San Vito Chietino (Abruzzo)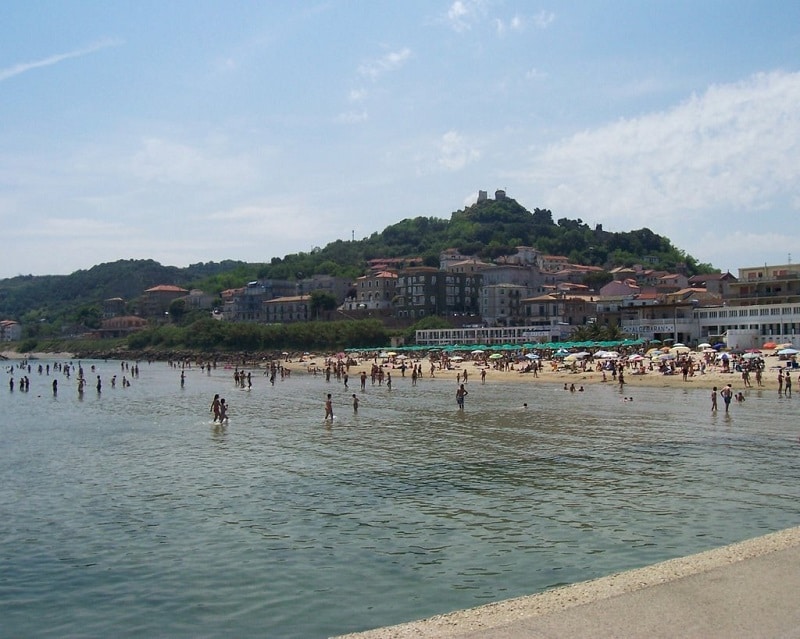 Source: Link
Lying at the foot of the dramatic hill facing the Adriatic Sea, Marina di San Vito Chietino is bordered by a picturesque seaside village of San Vito Chietino. You will find several pebbly coves on its shoreline. The beautiful beach is a favorite among divers, fishermen, and snorkelers as the Sea is teeming with fishes. Marina di San Vito Chietino has several beach amenities and watersports equipment, although it doesn't suffer from too much crowd during summer. Give yourself a warm treat at this beach.
Casalbordino Lido – Chieti (Abruzzo)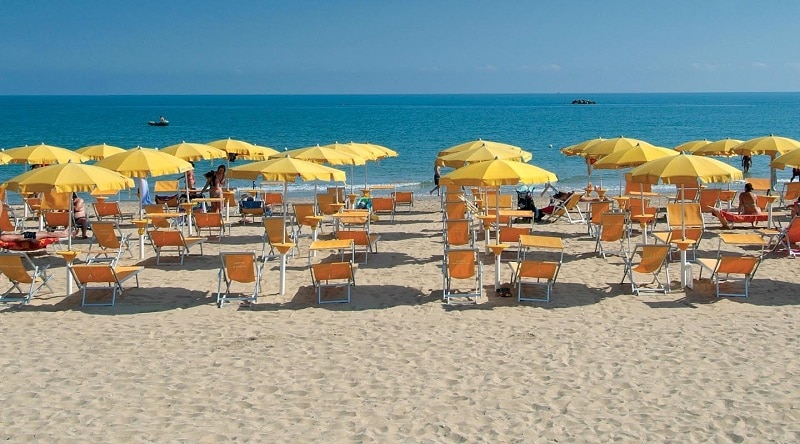 Source: Link
This gorgeous seaside resort, Casalbordino Lido is a very popular place for Italians and foreign tourists. The mixed pebbled and sandy beach with its laid-back atmosphere is ideal for families and couples. During the high seasons, usually summer, Casalbordino Lido welcomes a large crowd.
Sant'Antonio (Molise)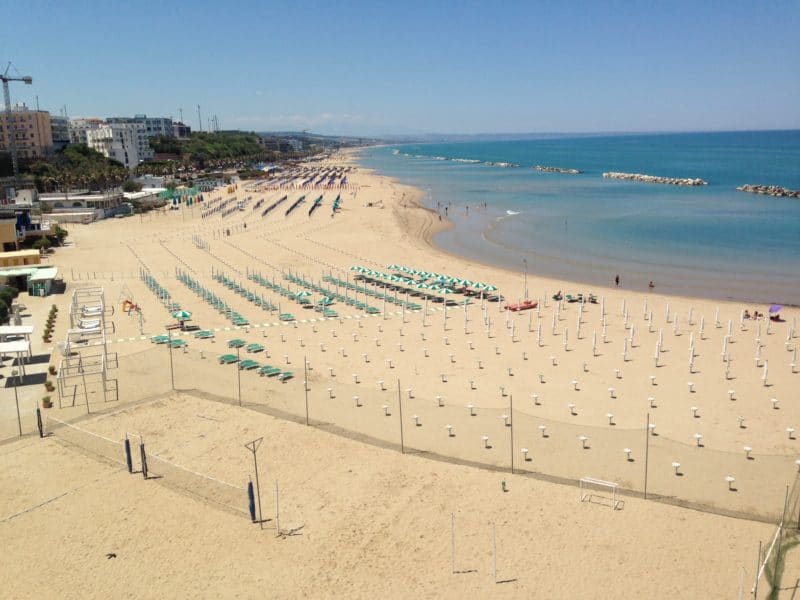 Source: Link
Sant'Antonio is one of the longest beaches in Molise with a long extension of nearly 10 kilometers. The well-equipped beach has a Blue flag- back in the years, Sant'Antonio received a green flag indicating that it's a child-friendly beach. The clean and clear waters lined by fine sands obviously justify the awards this beach has received.
Petacciato Marina (Molise)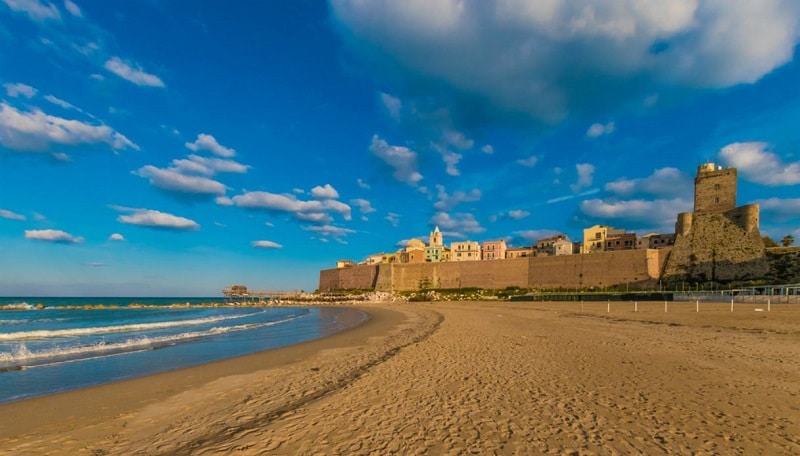 Source: Link
If you are looking to enjoy a wild and natural experience, then you should consider Petacciato Marina. This beautiful and reserved beach has been awarded the blue flag. It is an ideal place to enjoy nature at its peak. Seven kilometers away from this picturesque beach is the town of Petacciato. Here you will find several restaurants, bar and a gorgeous Romanesque church, devoted to Saint Rocco.
Campomarino Lido (Molise)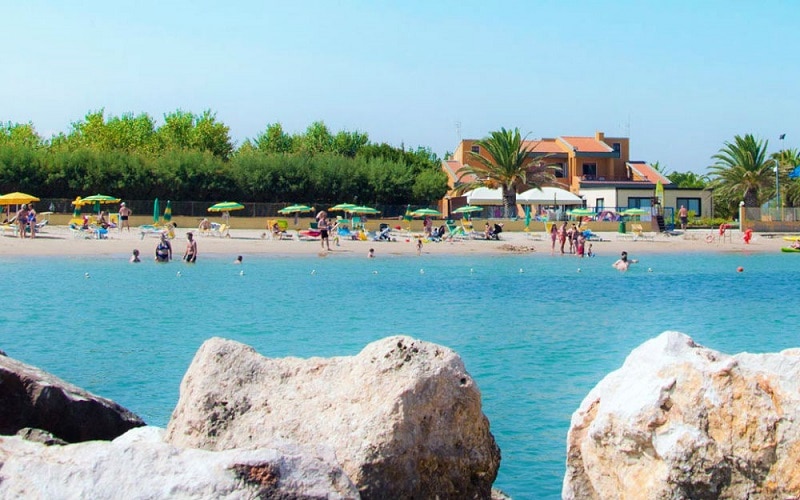 Source: Link
Just before the border with the town of Puglia, you will find the Campomarino Lido beach. This beautiful beach, just as many others have received the Blue flag and has several beach facilities for rent. The crystal clear sea, the fascinating fine dunes, as well as the pine trees, give this beach its unique identity. Both the young and old can swim in the calm waters of Campomarino Lido beach. You can also choose to lie on the beach sand as it has a fine texture.