Campania is a popular region in southwestern Italy. Dramatic coastlines, ancient ruins, beautiful beaches, and a clean environment make the region one of the best places for tourists to visit. If you're looking to have your holiday in this area, here are the most beautiful beaches you should try to check out.
Ieranto Beach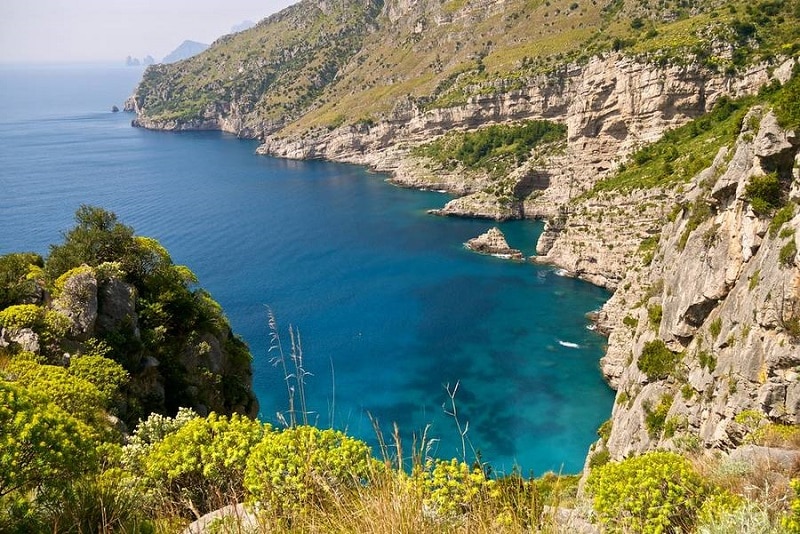 Source: Link
Visiting the Ieranto beach is like a walk into paradise. Situated in the eastern section of Campanella point, the beach offers so much value for anyone looking for adventure. Ieranto beach region is famous because the ancient Greeks considered it a sacred place, so they built a temple there. Ieranto has clear waters, and the seaside is a great place to walk along. Many visitors and locals also come here for snorkeling and other types of activities. Tourists visiting for the first time can come through private service, by hiring a driver to take them from Sorrento to Nerano City. Public transport is also available, and you can also come in a car as well.
Marameo Beach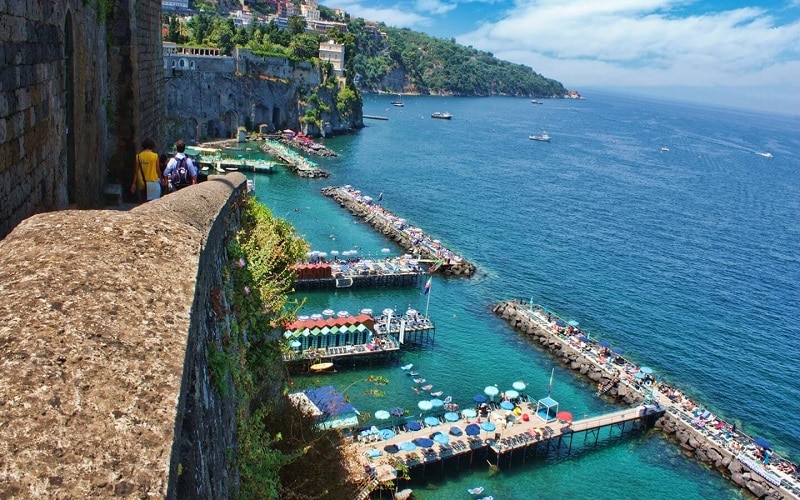 Source: Link
So many things make Marameo Beach one of the most beautiful beaches to visit in Campania. Apart from being a top historic location, the beach has recently undergone a restyling which has increased its value. Marameo offers visitors so much in entertainment and relaxation including changing cabinets, king size sun beds, giant sofas in leisure zones, lounge with private Jacuzzi, and sun beds that float. You can get to the beach by foot, from the Sorrento port, which is only 30 seconds away. Marameo Beach Restaurant is one of the best places for you to visit when you need to fill your stomach. Here, you have access to a long list of Italian foods and drinks, like something you've never seen before.
Puolo Beach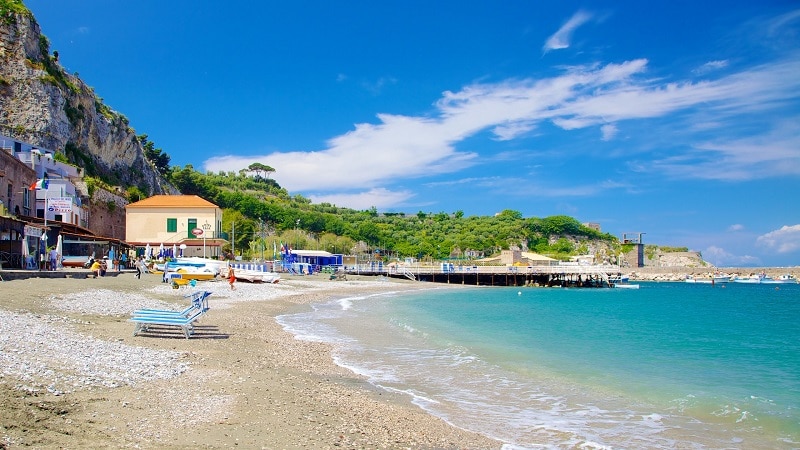 Source: Link
Your visit to Puolo Beach will make you understand why many Italians always love coming here. It's a little-hidden beach with fishermen houses. It consists mainly of sand and marble, and there are many restaurants, bars, and bathing areas you can have access to all around the beach. If you're someone who doesn't like too much of crowd then, Puolo is the right place for you. There are several activities you can get involved some of which are paid for, but you're guaranteed to enjoy every second and minute of it. You can go on a 2-hour discovery boat tour to see the very best of the beach. Tourists also love the sunset cruise experience that sets you on a romantic adventure you can never forget.
Meta Beach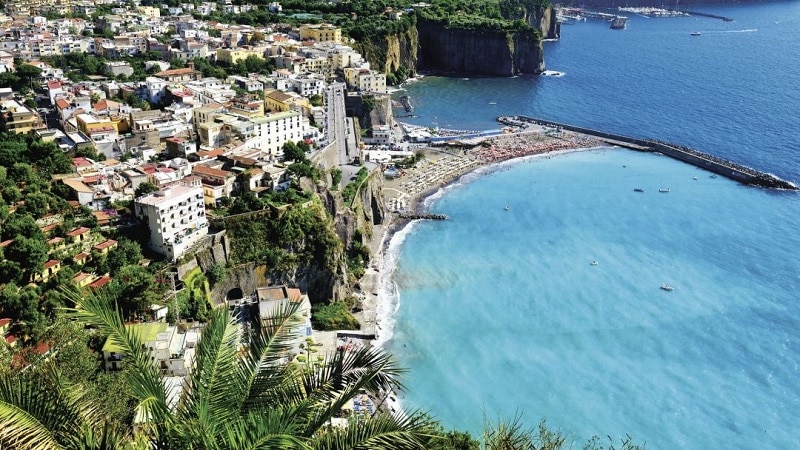 Source: Link
Meta Beach is unique of all the beaches in the Campania area of Italy. Reasons being that while others are rocky, Meta is blessed with good beach sand. There is plenty of space for you to stay and the place has been designed to make it suitable for children to participate. You can take part in sports in the small volleyball area, while the children can also go and enjoy themselves with games and all sorts of activities. Meta beach also has plenty of quality restaurants, bars, and other types of facilities.