Thinking of where to spend your next vacation? Then you should consider Cantabria in Spain as it is packed full of natural and man-made attractions that will awe you. You will get to explore its picturesque scenery, mountains, beautiful cities and of course, its beautiful golden beaches.
Valdearenas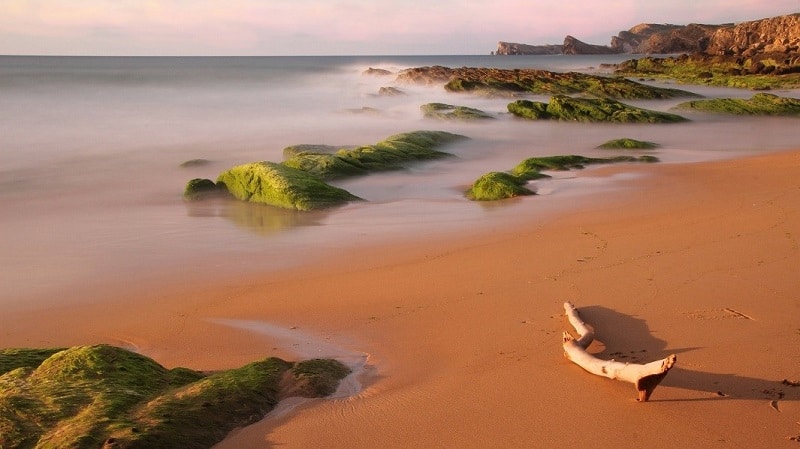 Source: Link
This stunning beach is secluded and calm and suitable for those who want to stay away from the crowd. Valdearenas stretches up to 2.8 kilometers long and 50m wide. It offers the perfect spot for relaxation and watching the sunset.
Trengandin Beach, Noja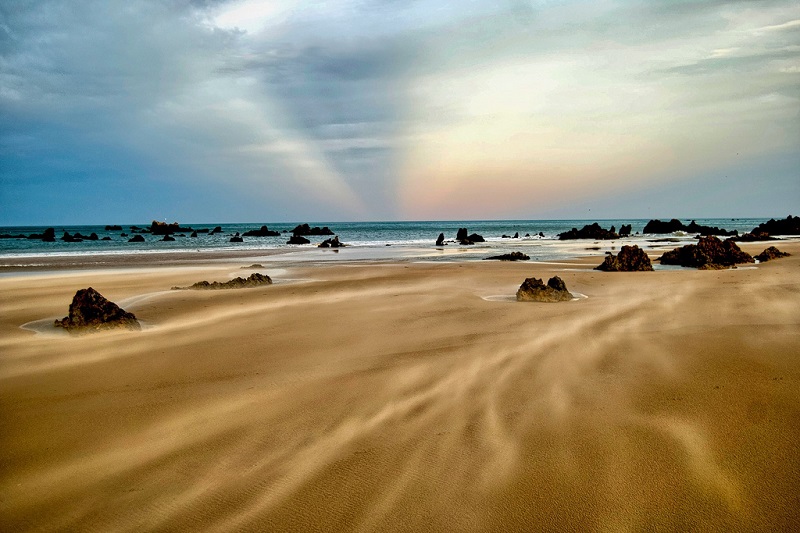 Source: Link
This beach is one of the most visited in the region of Cantabria because of its stunning beauty. Trengandin Beach stretches 6000 meters long with a mix of fine sand and rocks. It is definitely a cool spot to chill out and unwind while getting lost in the sandbars. You can find the Trengandin beach in the seaside town of Noja.
Ris Beach, Noja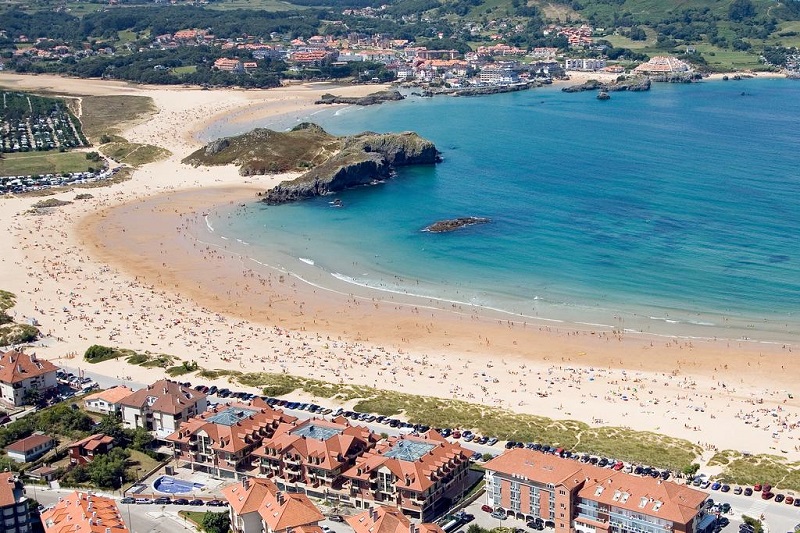 Source: Link
Your visit to Cantabria will not be complete unless you visit Ris Beach located in Noja. It is obviously one of the best beaches in the region as it offers many beachside apartments and resorts, used for private homes and hangout spots. It is ideal for surfers and those who love to get sunbaked.
Langre Beach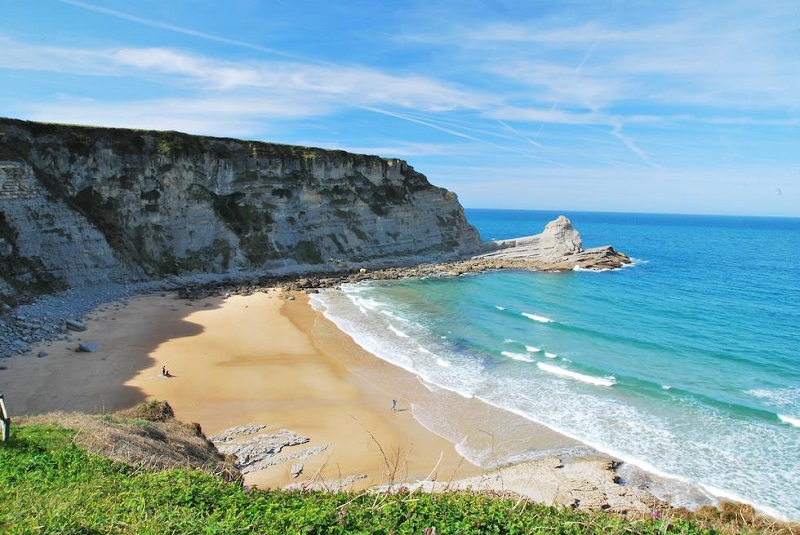 Source: Link
Langre Beach is a spectacular deserted beach and has one of the most amazing settings in the region of Cantabria. This beach offers beautiful views and it is perfect for surfing. You can get to Langre Beach from Santander which is around a 30-kilometer drive.
Mataleñas Beach, Santander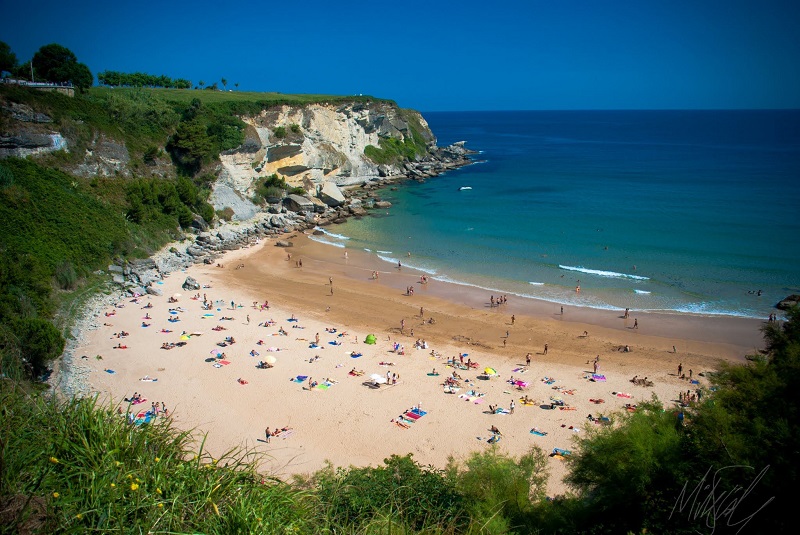 Source: Link
Santander beach is unique for its idyllic surroundings and it's often less crowded compared to others beaches in the region. Mataleñas Beach with its peaceful bay is a nice place visit. It stretches 200 meters long north of El Sardinero and offers magnificent views of Cabo Menor.
Los Locos Beach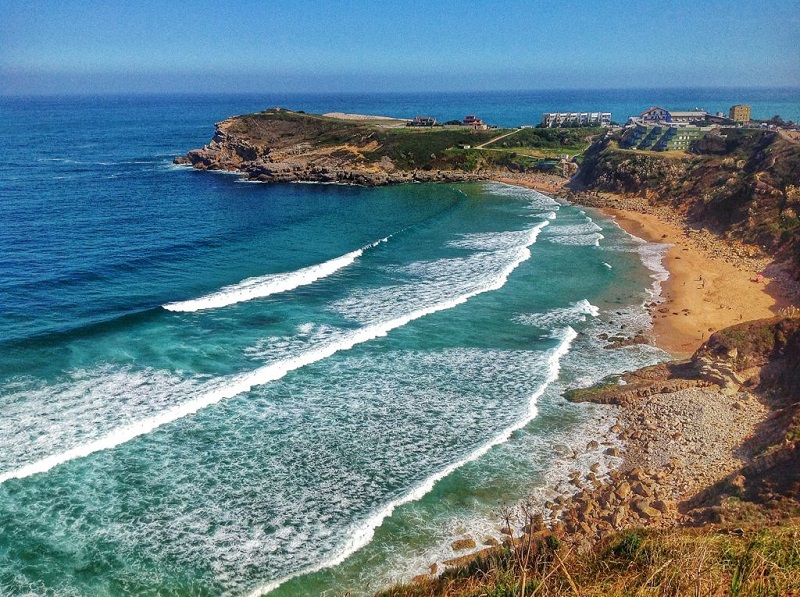 Source: Link
This beach can be said to offer a crazy experience as you get to explore its wild waves and warm waters. It is the ideal place for surfers, although surfer learners will need to be careful about the sea tide. Due to its unique feature, you can find several surf schools in the beach area.
Magdalena Beach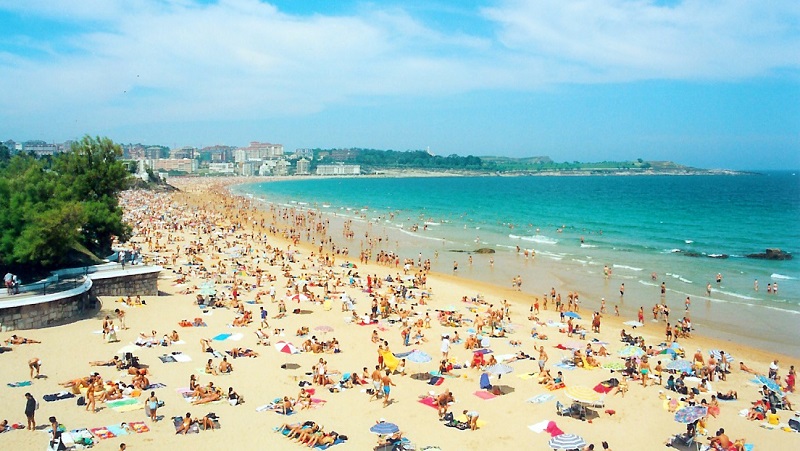 Source: Link
Magdalena is one of the urban beaches in Santander. The place offers amazing views and scenic environment. You can participate in some beach games with the locals.
Oriñón Beach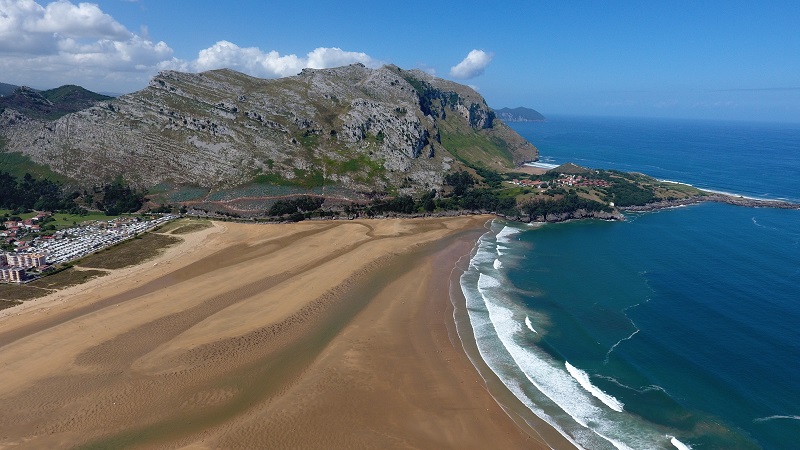 Source: Link
Oriñón Beach is the ideal spot for families coming with children. Fun seekers can rent shades in this beach because of the horseshoe layout of cliffs. Children are provided with the opportunity to have fun on the beach.
Comillas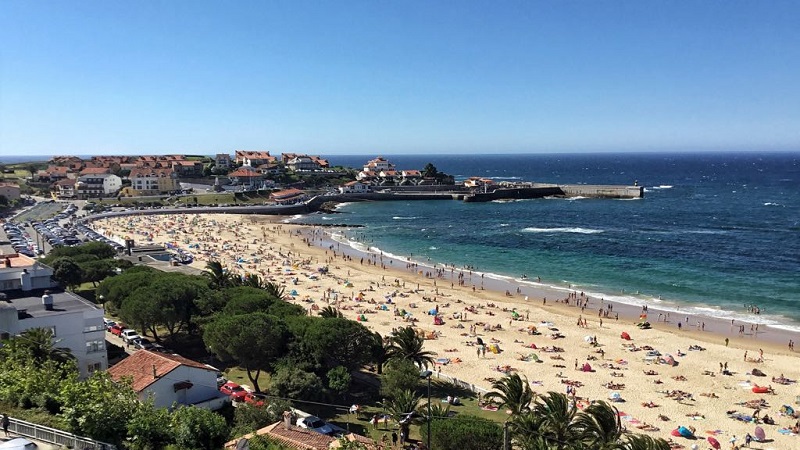 Source: Link
Comillas is another beautiful beach in Cantabria that has a lot to offer to its visitors as well as the locals. It was originally a fishing village that has now turned into a resort. It is suitable for sailing, windsurfing, and diving. You can also visit the local bars and restaurants to have a nice time.
Somo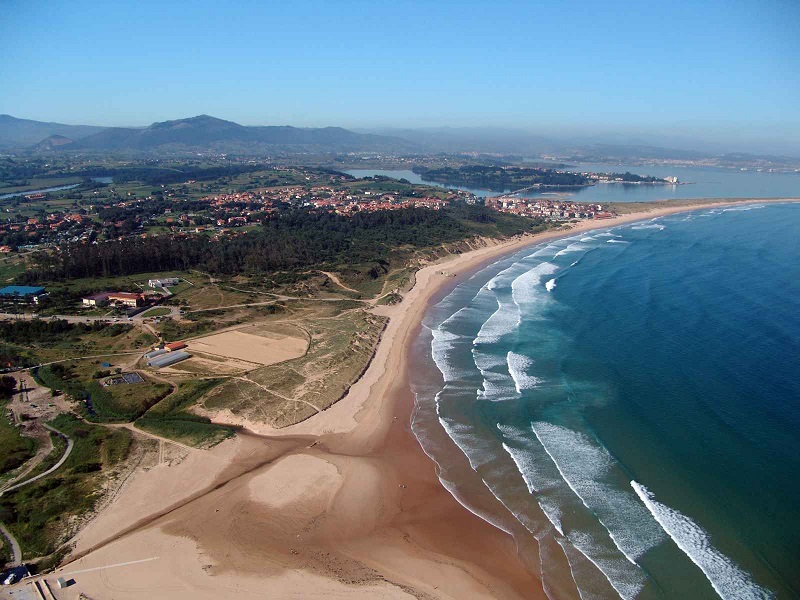 Source: Link
Looking for a suitable beach to swim, kite surf and surf, you can get all of that and many more in Somo. It accommodates everyone- children, adults, and seniors.