Corfu is a beautiful Greek island located in the northwest area of the Ionians Sea. So many things make this place the perfect destination for a holiday. There are museums, amusement parks, caves, palaces, and of course beaches. These beaches have facilities and amenities that make any vacation a success. Here are the most beautiful ones you should consider when you visit.
Myrtiotissa Beach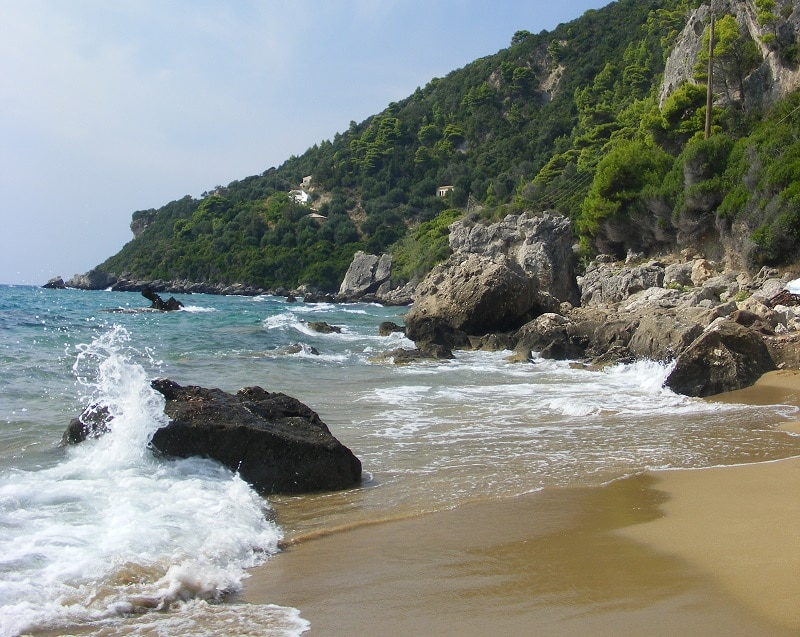 In Myrtiotissa, you have a beach tucked under cliffs with so much space for privacy. Many people come here for several reasons including an opportunity to tan. There are also stores selling jewelry and fabric, which you can patronize. There are no noisy boats here, so you're going to be at peace lying down in the sand and enjoying the cool of the sea. When you're tired of the sea, you can pay a visit to the 14th-century Myrtiótissa monastery which is about 300m up the hill. There are also bars and restaurants like Elia Taverna and Vista Taverna, where you can get quality Greek cuisine at great prices.
Agios Ioannis Peristeron Beach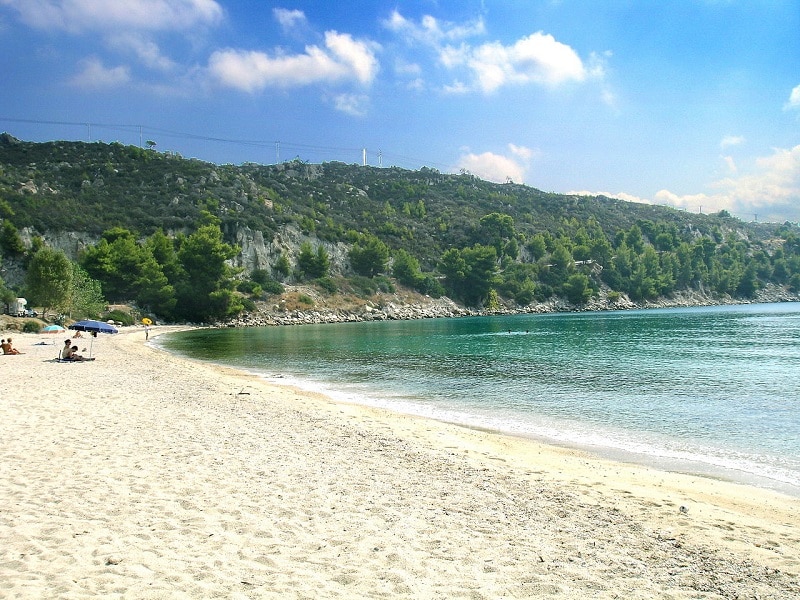 Located in the southern end of Corfu Town, AgiosIoannisPeristeron Beach is the peaceful paradise you need. It's a great option for people who are traveling alone, with a partner, or with families. It's clean, and the water is clear; this is not one of those beaches where you find dirt all over the place. The sandy beach has plenty of parasols and loungers, so you can rent one or two of them to relax your back, while they watch the sea. AgiosIoannisPeristeron Beach also has a bustling nightlife, so you can join the locals to have fun dancing, drinking, and merry from dusk till dawn.
Gardénos Beach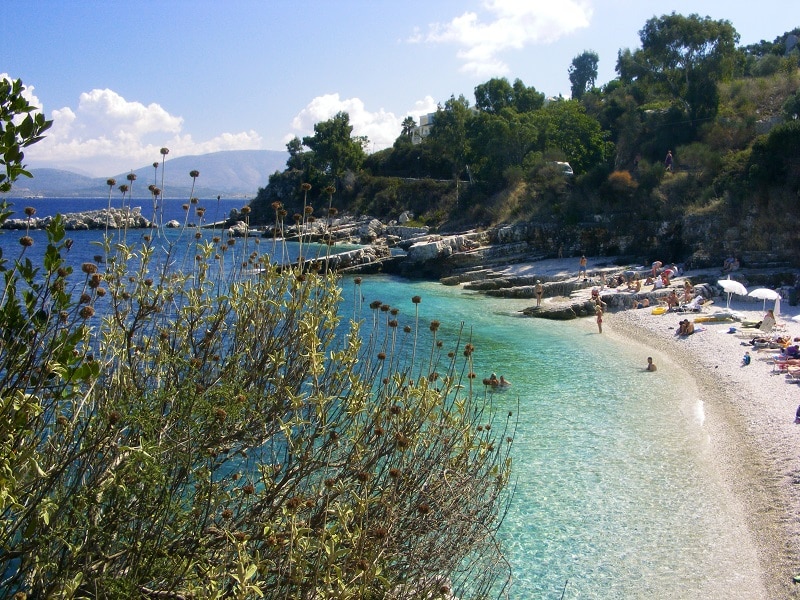 Absolutely fabulous location with green vegetation and a clean and peaceful atmosphere. Gardénos beach offers incredible sand, and there is a cliff at the southeast section of the long stretch. There are so many activities waiting for you to come and explore them. Gardénos beach is the perfect destination for people seeking solitude and families with young children will also find it amusing. You can go windsurfing or join the local scuba diving party for some wild adventure. There are also a handful of top-rated tavernas, bars, restaurants service delicacies you shouldn't miss for anything. Try their carrot salad or fish croquettes. If you want something more engaging, you should go for the rissoti and pasta dishes.
Canal D'Amour and Sidari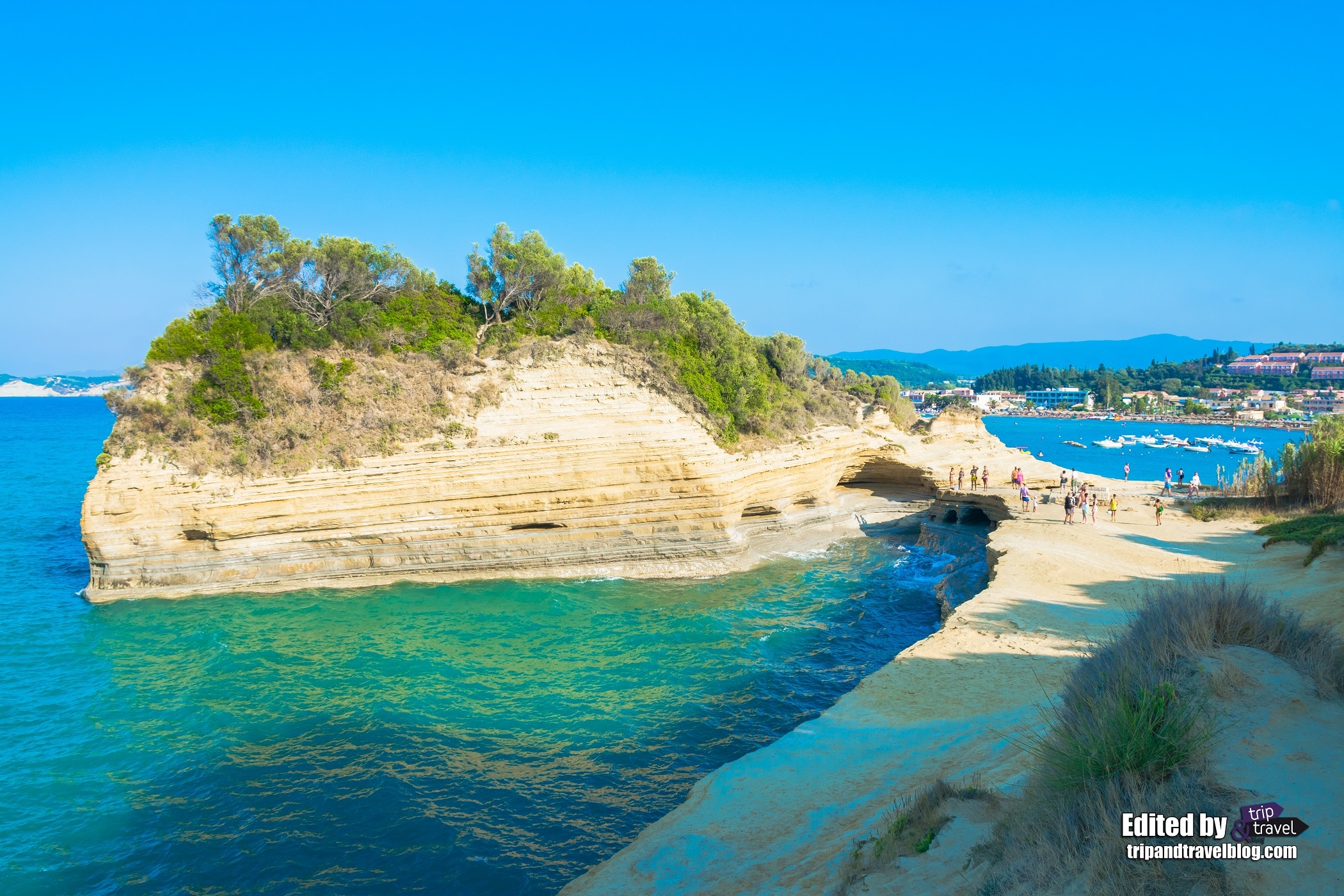 Couples going on a romantic holiday have many options to pick, but none is more befitting than the Canal D'Amour. Legends say that couples who have a swim in this canal will end up together. Whether it's true or false, the beauty of this place demands that you should try it out. It's not very big, but it's classy, and everything here functions. If you crave for a unique, you should take a boat ride to the cave area. Sometimes Canal D'Amour does get crowded. When this happens, you can head to Sidari, which is a bigger beach with plenty of loungers and other services.