Kefalonia is the largest island in the Ionian group of islands in Greece. Most people who go to this island do so because of the beautiful sandy beaches, azure coves, and other natural places. You should definitely try out the beaches and here are the best you will find here.
Myrtos Beach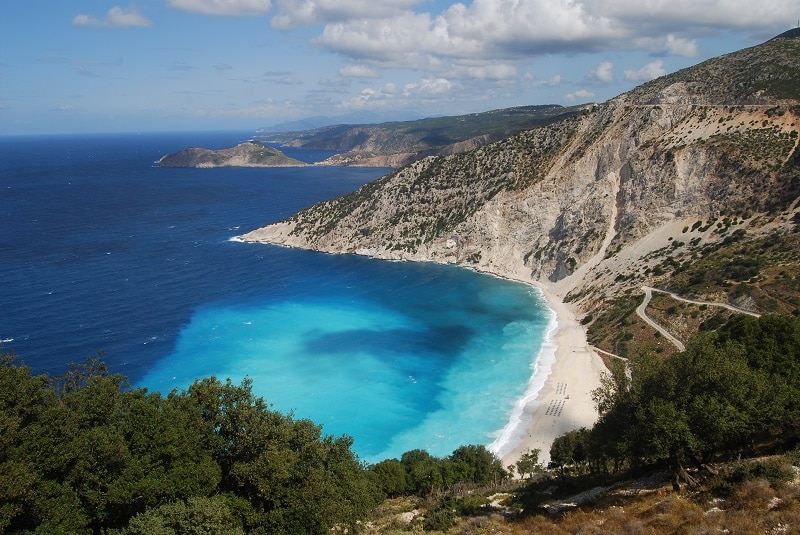 What makes Myrtos Beach special is because of its position in the middle of two mountains. You'll also enjoy the crystal waters and white pebbles, which gives it stunning appearance even when it rained. It's a place where people can enjoy swimming because of the mild waves. If you're hungry, try visiting restaurants like Myrtos Taverna and Platanos, two of the best restaurants serving quality Greek meals.
Skala Beach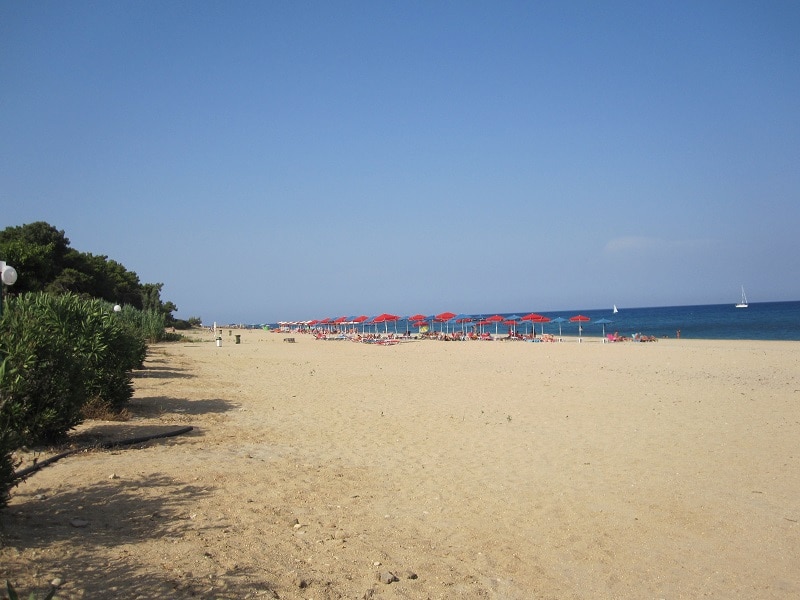 The long sandy beach of Skala is the perfect place for the entire family to enjoy their holiday. It is characterized by rocky outcrops and green hills, which blends easily with the deep blue sea. Skala offers one of the best places to go snorkeling, because of the clear waters. Apart from the easy access to restaurants, bars, and markets, you may also visit interesting attractions like the Roman Villa of Skala, to learn a good lesson about history.
Petani Beach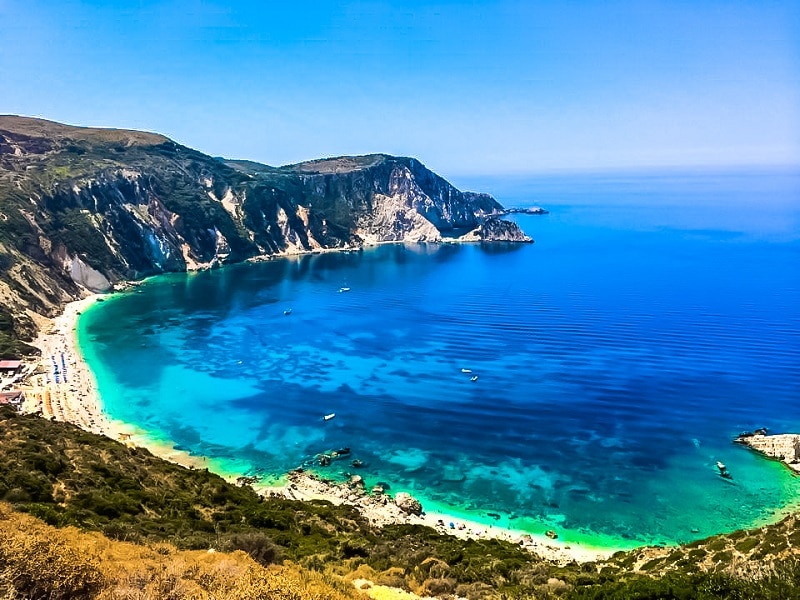 It's a beach with its own soul, offering cliffs of different dimensions as well as clear water you can't help but jump into. Petani is full of sand, but you'll find pebbles here and there as you walk on the shore. It's also a well-organized beach with functional toilet facilities, sundecks, umbrellas, etc. Down at the beach are a couple of restaurants like Taverna Ksouras, serving quality meals you will never forget in a hurry.
Lagadakia Beach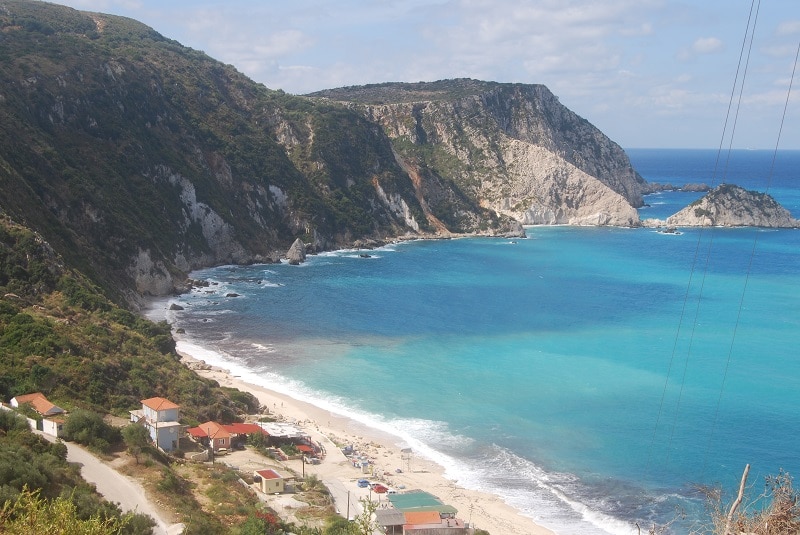 There are no taverns or sunbed here, but you're going to love it still. Like most of the beaches in Kefalonia, it has clear and clean water that is perfect for swimming. But it also has something special, which is the underwater part, making it the perfect place for snorkeling. Lagadakia Beach is pretty much easy to get to, because of its closeness to Lixouri Beach, which is just 15 minutes. Some of the nearby restaurants you should look out for are Meltemi, Captain Nicolas, and Romeo. You can also get pocket-friendly accommodation at Hotel Poseidon and Cephalonia Palace Hotel, which are very close to the beach.
Antisamos Beach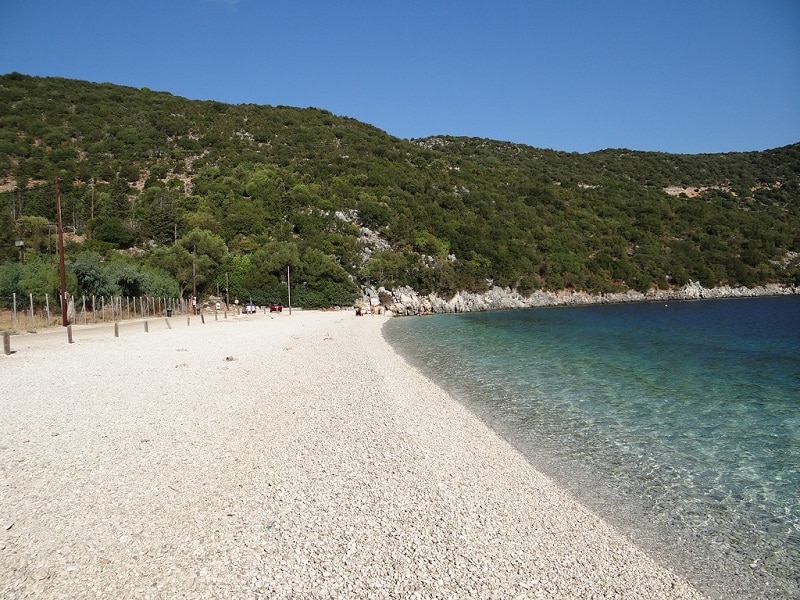 During Easter, Antisamos Beach is one of the liveliest places you can find in Kefalonia. Of course, it's also good on other days so make sure you don't ever miss it when you visit Kefalonia. Antisamos Beach has beautiful clear water with shallow sections that are safe for the kids. In a nutshell, if you want to snorkel, swim, or sunbathe and you want a place that is not too crowded, here is the perfect destination. You'll also find great food at bars and restaurants close by. Melissani Taverna is a great option because they serve Greek, Mediterranean, and seafood. You can also try out Mermaid, a restaurant of high class serving delicious Greek food and vegetarian meals.