Peloponnese is one of the largest regions of Greece. It is known for its cool and calm climate and atmosphere. Beaches here are also some of the best you can find in the whole of Europe. From Simos to Alypa, every beach has something special to offer visitors. Let's take a look.
Simos Beach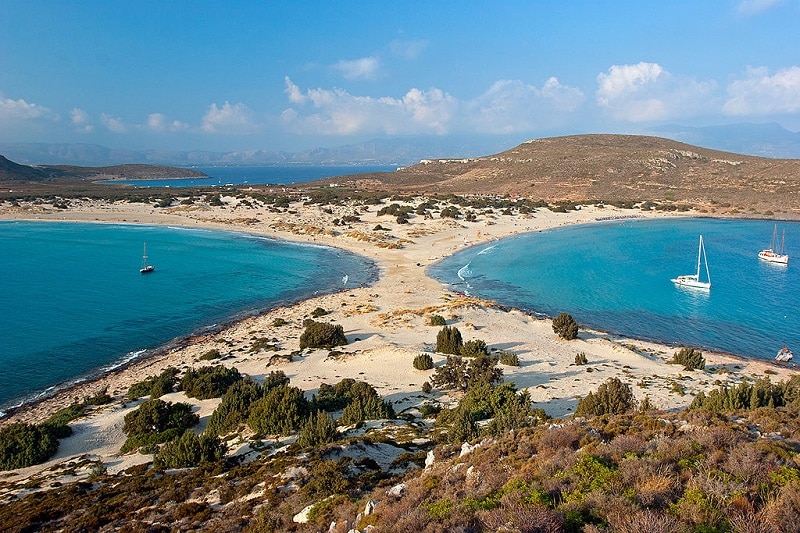 Simos is by far one of the most popular beaches not only in Peloponnese but also in the whole of Greece. A weekend here will leave you with undying memory you would always recall, with its Azure waters and pearly white sand which covers a large area. It's a unique place to have fun sunbathing and taking part in other activities. There are plenty of umbrellas available to rent and so much to do. Simos is such a beauty that is impossible to explain.
Alypa Beach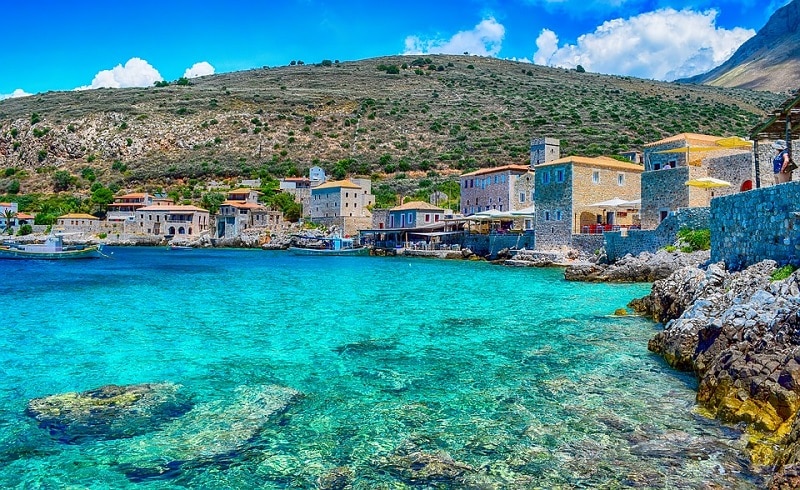 White big stones on the floor and large pebbles really bring out the beauty in this beach. Alypa is a Peloponnese beach offering wonderful landscape and other features that makes visitors want to stay forever. You can go swimming here in the clear and clean water that is just irresistible. For people looking for something extraordinary and beyond the regular, this is an option that will suit you perfectly. Alypa Beach has several taverns all around serving delicious meals and drinks that will fill up your hunger.
Voidokilia Beach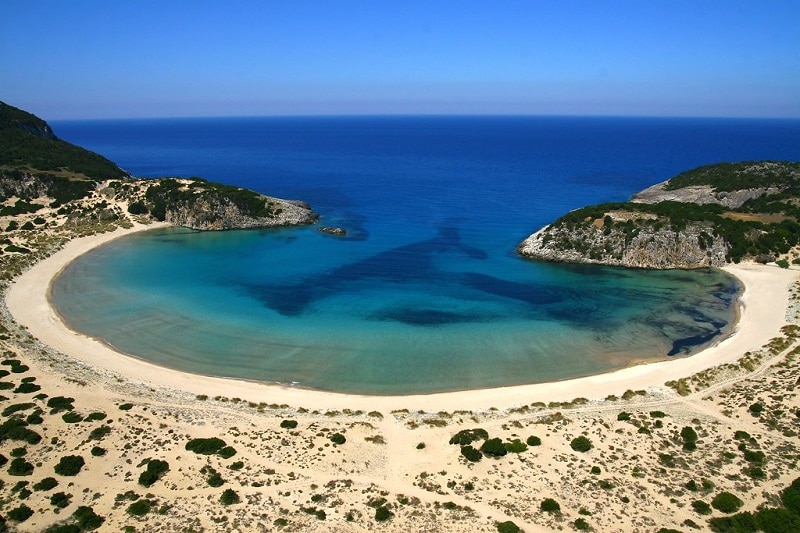 You'll find this beach in a peaceful location Petrochori, one of the best places for tourists to stay. Voidokilia Beach is popular for its stunning views and unique shape which presents its beauty and value in a special way. If you're coming here, you'd better come with a camera to take beautiful photos that will increase your followers on Instagram. There are so many activities to engage here including swimming in the clean water, or you can just sit by the beach and watch what other people are doing. Whatever the situation, don't leave until night time. Reasons are because the beach has one of the loveliest sunset views anywhere in Greece. Behind the beach, there is an ecologically protected lagoon with plenty of birds and other animal species. When you're done with the fun at the beach, you can explore this wetland to an extent and move close to nature to experience it firsthand.
Kalamata Beach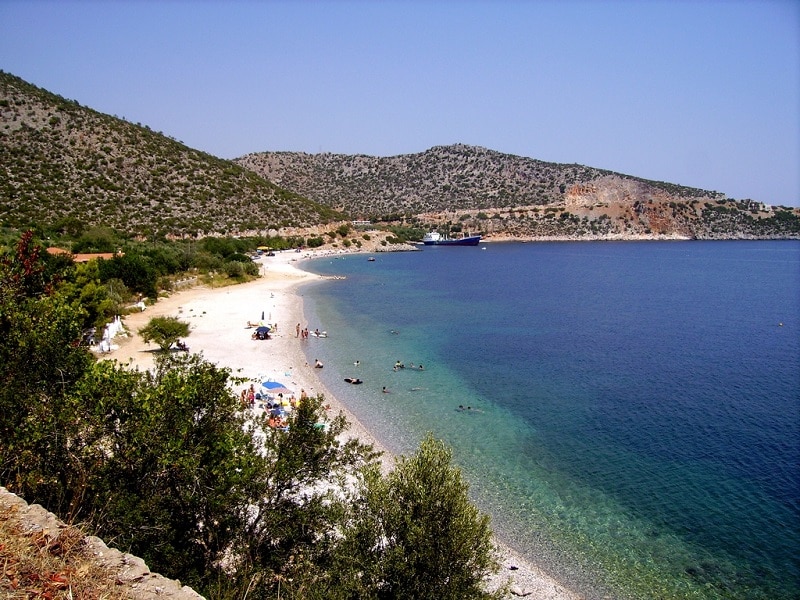 Kalamata Beach is regarded as one of the nicest city beaches in the world. Now, this is not an exaggeration but a product of research and review of people who have been here to enjoy everything the beach has to offer. It has salty and therapeutic water that smells just nice. There are sunbed available across the road and plenty of restaurants and bars to enjoy yourself after the day's activities. Also, the beach is perfectly clean and tidy, which is something not common with many city beaches. People love to come here because of the easy access to facilities, especially hotels, many of which are a few meters of walking distance from the beach.