Spain popularly referred to as the Kingdom of Spain is a country located in the Iberian Peninsula, Europe. Spain is known for its beautiful beaches, sunshine, and parties. There are so many beaches in Spain but these are the ten most beautiful.
Playa de Las Catedrales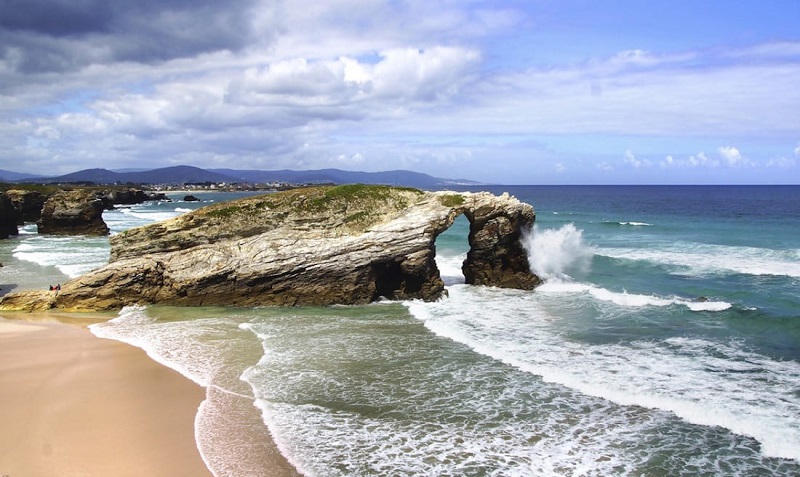 Source: Link
Playa de Las Catedrales is located in Galicia and it is predominantly a rocky beach. The formations were brought about by water waves hitting the surrounding cliffs over a long period of time. Playa de Las Catedrales is a National Monument.
Playa de Mazagon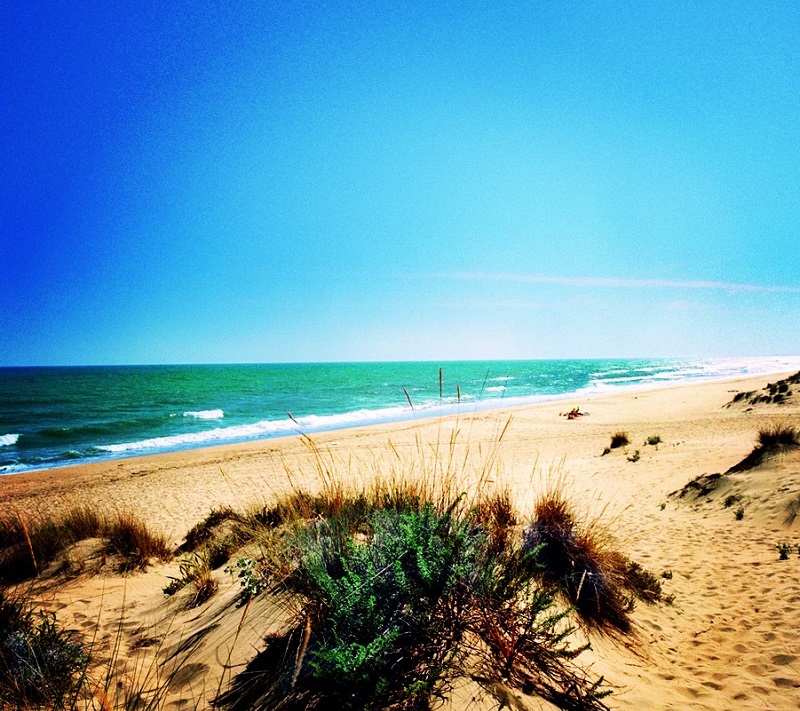 Source: Link
Playa de Mazagon is a picturesque beach located in Huelva. This beach gets regular visits from the Sun all year round and it is loved by visitors who love to get some Vitamin D in their bodies. The white, soft sands are perfect for strolling. The beach is lined with pine trees and dunes.
Ses Illetes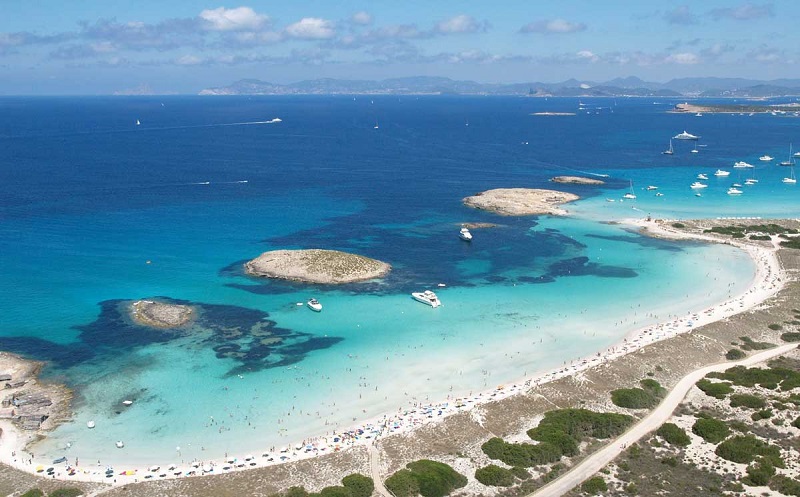 Source: Link
Ses Illetes is located in Formentera, a Balearic Island in Spain. The cobalt colored waters are very peaceful and calm which is one of the reasons why it is loved by many sports enthusiasts. Tourists easily navigate between Formentera and Ibiza by boat.
Cala d'en Serra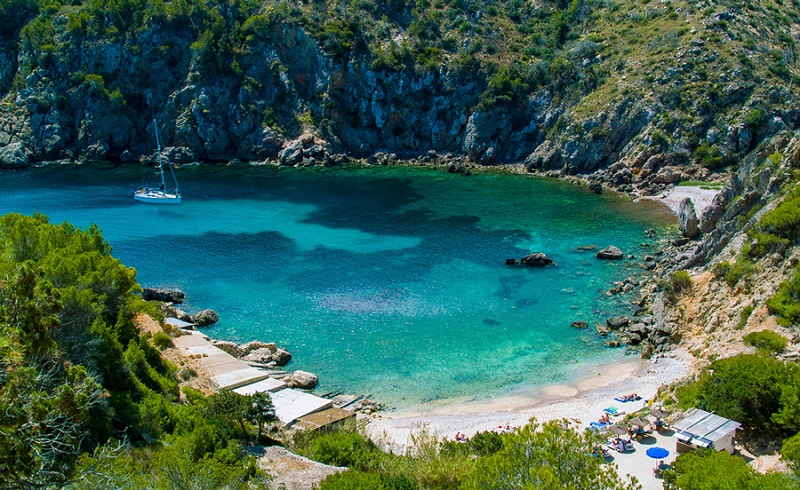 Source: Link
Cala d'en Serra is located in the East of Portinatx, Ibiza. The small sea resort has a beautiful landscape. The bordering cliffs and calm atmosphere make it a perfect relaxation spot. The only sport that is permitted here is snorkeling because noise pollution is greatly prohibited.
Sitges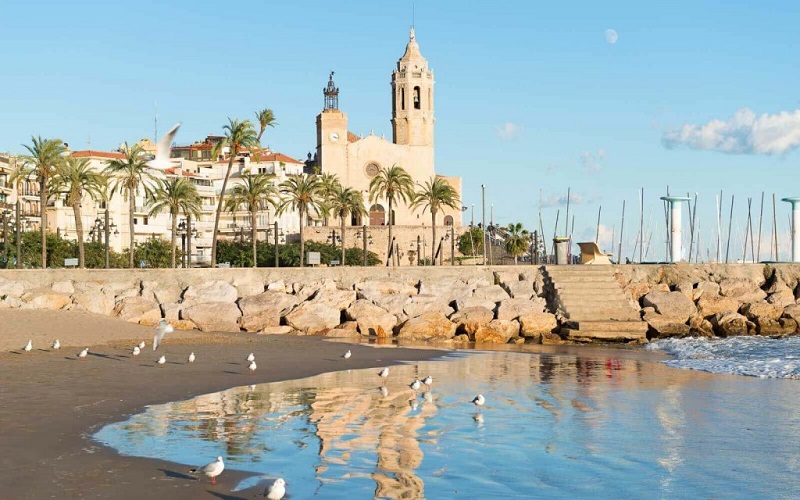 Source: Link
Sitges is located very close to Barcelona and it has all the qualities of a perfect sea resort- sun, sand, and sea. The nightlife at Sitges is out of this world. The most popular beach; Blue Flag welcomes many tourists from time to time.
Playa de Torimbia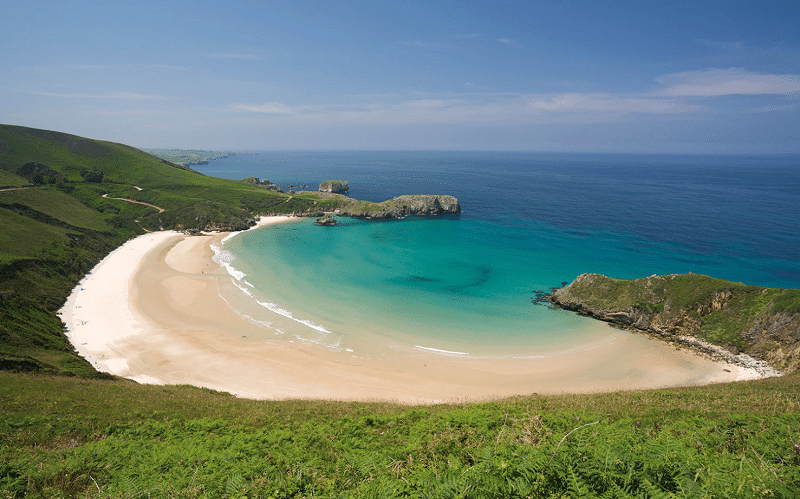 Source: Link
Playa de Torimbia is a stunning beach in Spain. The half-moon shaped beach is usually accessed by land. If you plan to visit this beach, you can only access it on foot by walking along the hilly ridge. The translucent waters will appeal to you to take a dive in them.
Port d'Alcudia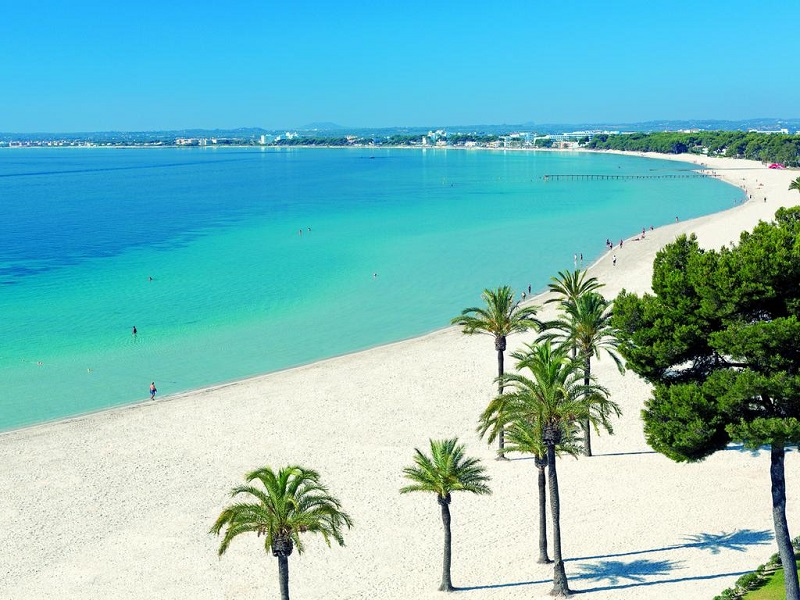 Source: Link
Port d' Alcudia is located in Mallorca. It stretches to the Golden Mile. The sands are white and the waters are very shallow. This makes the turquoise colored waters of the Alcudia beach one of the most family-friendly beaches in Spain.
Playa del Silencio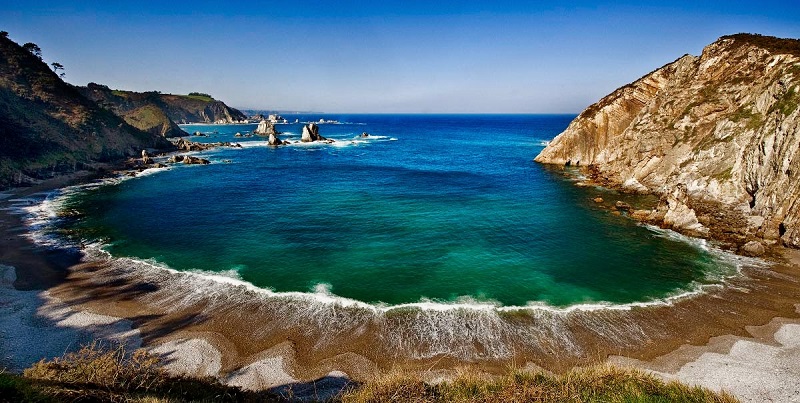 Source: Link
Playa del Silencio is located in Asturias. The name of the beach translates to 'peaceful beach' in Spanish. It is one of the most beautiful beaches in Spain. The calm waters are very conducive for snorkeling.
Zahara de los Atunes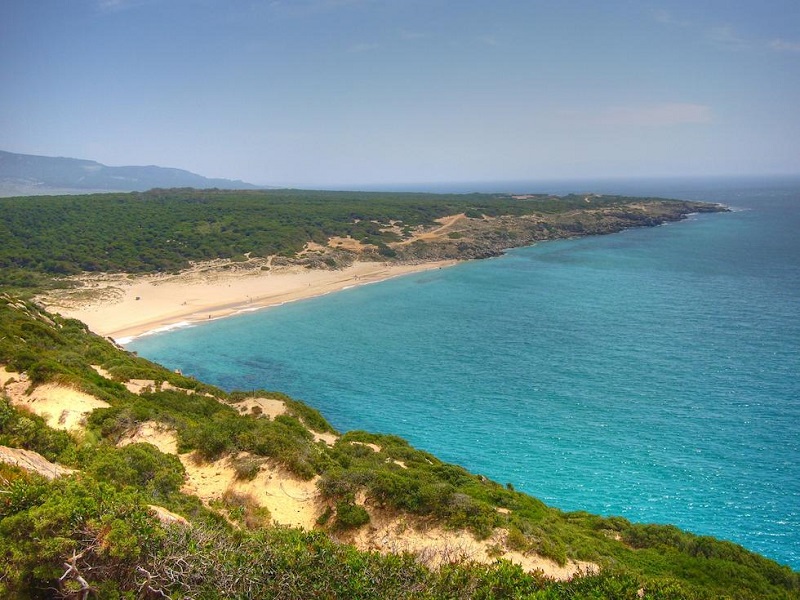 Source: Link
Zahara de los Atunes is located along the coastline of the Atlantic Ocean. The golden sand dunes and mild waves are perfect for different sports. You should visit this beach during peak season when it is bustling with tourists.
Playa de los Genoveses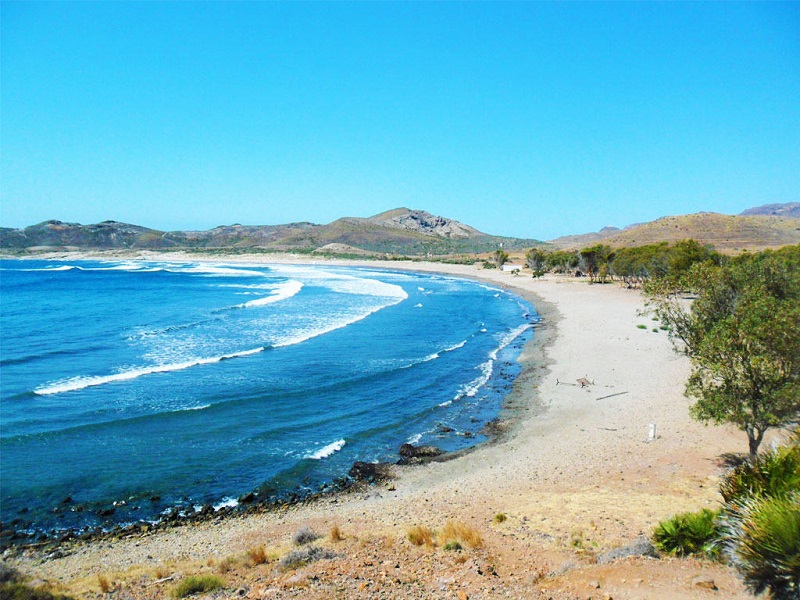 Source: Link
Playa de los Genoveses is located in Almeria and it is a pristine beach in Spain. It is surrounded by high cliffs and coves. If you get to visit this region during late autumn you will be amazed at the beautiful flamingos that flock the area. This beach is the perfect spot for scuba diving.