Formentera Island is a take-it-easy destination, a paradise for holidays throughout the year. It has some of the best beaches in the world, an extraordinary seabed and a well-preserved diverse environment. Formentera also offers culture, adventure tourism, relaxation, shopping and, of course, fine dining in a relaxed setting. Here you have some of the things that you have to do during a summer holiday in there.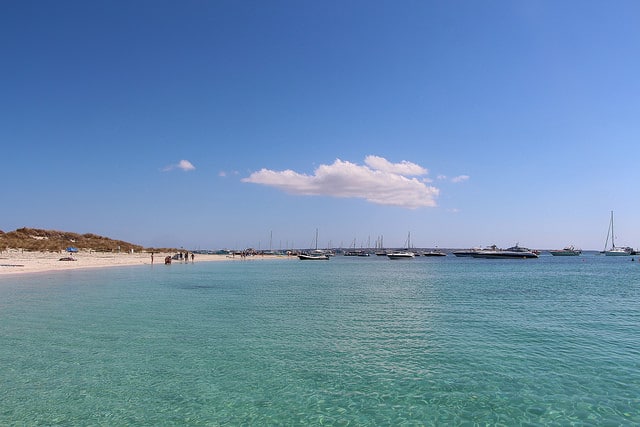 Enjoy the sunset at Cap de Barbaria
Besides being an ideal place to watch the sunset, it is worth visiting the Foradada cave, leading to an underground gallery with a balcony over the cliff.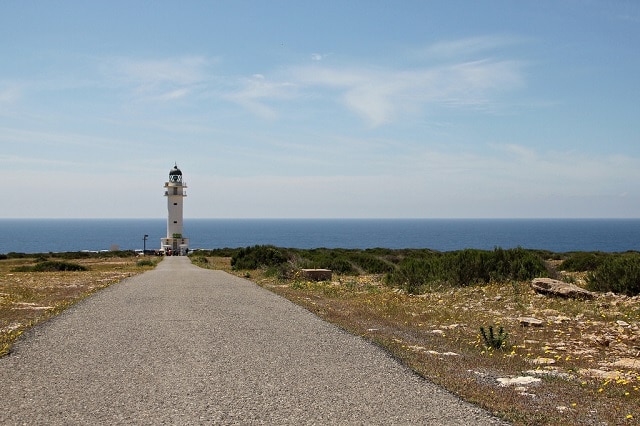 Try kayaking at the scenic sea
Much of the caves of the coast of Formentera are only visible from the water, so kayaking is more than recommended to discover them. In total, there are six routes to try in half-day tours, highly recommended for its scenic interest. The departures are from the Nautical Center in La Savina and from Es Pujols.
Hiking and cycling through green routes
In Formentera there are 12 routes that allow you to cross them either by bike or on foot. One of the most attractive is the Pudent Route, a lovely route through the lagoon called Flemish.
Take a walk by the Cami de Sa Pujada
Fully paved and 1.8 km in length, is one of the paths with the best views of the Mediterranean. Dating from the thirteenth century, the path was used by the Augustinian monks living in a monastery in the Mola.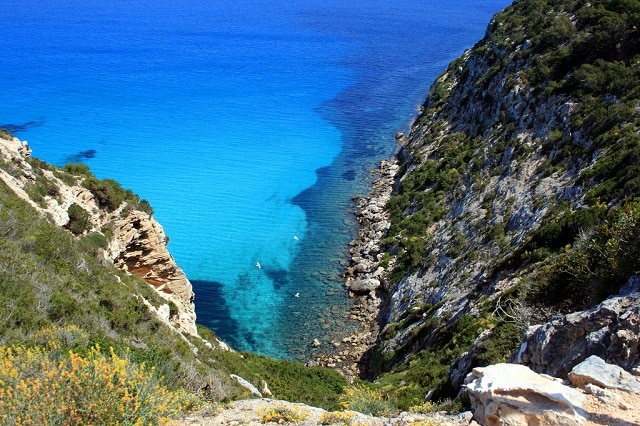 Spend an afternoon at Pilar de la Mola
This year marks the 30th anniversary of the opening of the La Mola craft market, open every Wednesday and Sunday from 16.00 to 21.30 hours. Here you will find crafts in an environment reminiscent of the hippie movement. It is worth walking to the Moli Vell de la Mola and the Faro de la Mola.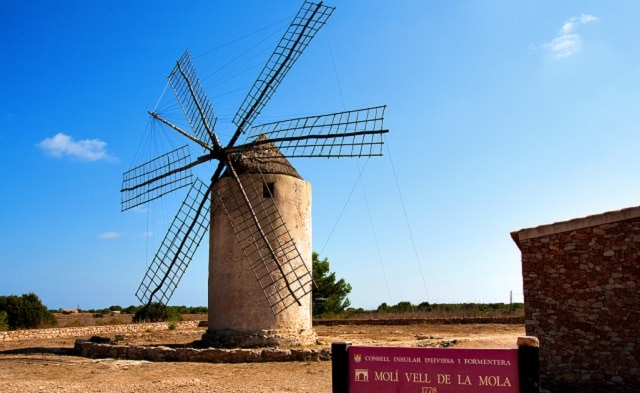 Visit Es Calo
This picturesque town was once the most important port of Formentera. It is advisable to admire the structure of their wooden huts and ramps for boats, and savor fresh fish, while overlooking the north coast.
Take a cultural walk in Formentera
The island has a remarkable historical-cultural heritage, with great sights such as the Torre des des Català Pi and the megalithic tomb of Ca Na Costa and the church of Sant Francesc, among others.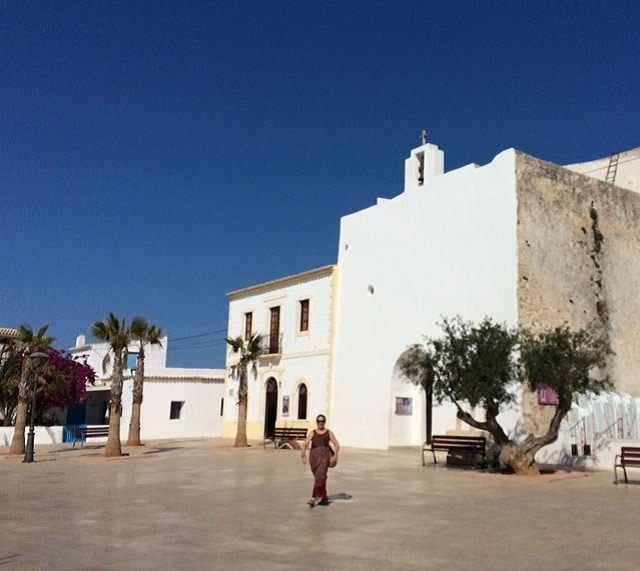 Taste the cuisine of the island
The payesa salad with dried fish, the bullit de peix or raó fregit (fried fish) are among its most typical dishes. You should not miss the cheese and honey of Formentera or its traditional sweets like orelletes, flaó or greixonera.
Formentera photos by: Júlia Pàmies Jassans, martaponsbcn, Centro Nautico Formentera, Frankipanki, Gianfranco Di Nuzzo, montserrat lacomba
For more on Spain check: Paradisiacal destinations in Spain, Discover the most beautiful islands of Spain, Where to go in Madrid | Spain