The spanish capital has tones of places to visit, offering you modern and traditional tastes and sights. Anyone found in Madrid should definitely visit the Prado Museum but there are other interesting things you could do in the weekend strolling in the Spanish capital. Read below some of the most popular places to visit for food, drinks and lots of fun…
El Retiro
Walk in the park of El Retiro along with thousands Madrileños and enjoy the various music groups gathered there, see the boats on the lake and other street performers to unfold their talents in front of you.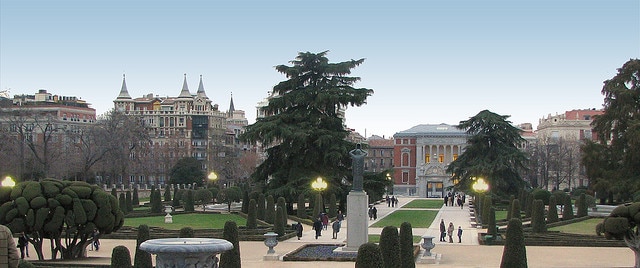 Circulo de Bellas Artes
Go to the roof of the Circulo de Bellas Artes and enjoy a magical view of the sky of the city and the Gran Via, the main highway of the city. The entrance to the roof costs 1 euro.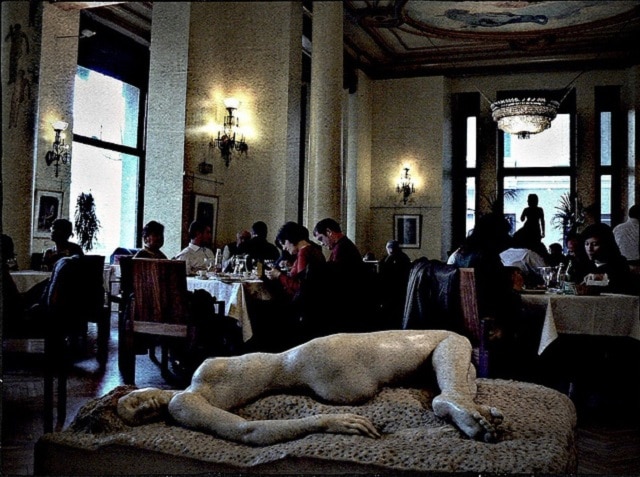 Try traditional tapas and drink a lot of beer at one of the shops in the La Latina quarter. Enjoy a drink or a beer at an outdoor restaurant in the famous Plaza Mayor. Stroll the square of Puerta del Sol and listen to music from the bands on the road and then walk on the pedestrian Calle Arenal to the Opera House. Sip hot coffee watching the inhabitants of the city to pass in front of your Café Gijon, a few streets away from the Prado museum in Passeo de Recoletos.
La Chocolateria de San Gines
Dip churros in thick, hot chocolate at La Chocolateria de San Gines, one of the most popular chocolate bars in the pedestrian shopping street Calle Arenal.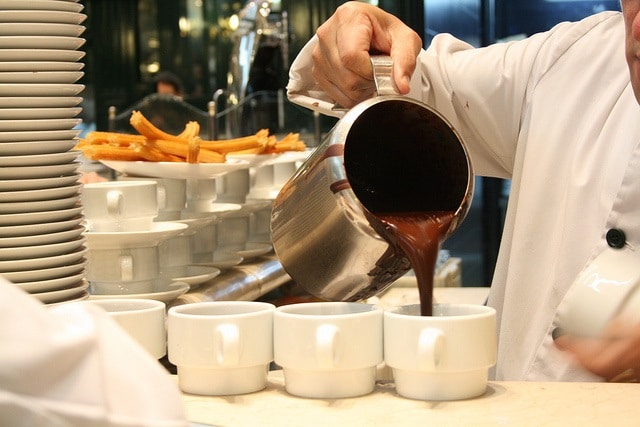 Enjoy the sunset in Madrid with a few snacks and a glass of wine in the closed roof of the shopping center El Corte Ingles in Gran Via, where there is a restaurant. Drink beer and talk to people, eating tapas in Almeria tapas bar in the neighborhood of La Latina quarter.
Mercado de San Miguel
Wander in the newly renovated market, Mercado de San Miguel, the oldest Madrid and try local delicacies such as Pata Negra ham and wine stalls.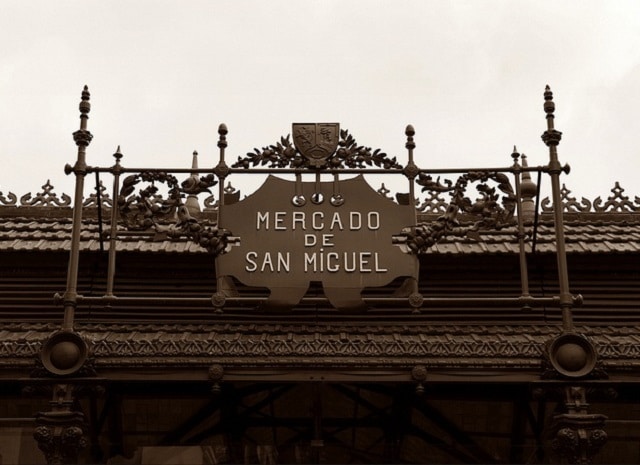 View more about Spain here: Holidays in Spain: 5 places to see in Rioja, Famous Castles in Spain: Castillo de Penafiel in Valladolid.
By Nicole P.
Madrid photos: Miguel Angel Garcia, SERENA, Joan Sorolla, Bea.