As tourists begin to trickle back to Egypt for sunny Red Sea holidays and camel-led pyramid tours, it's not uncommon for visitors to seek more permanent residence in this ancient land. Indeed, with FCO travel restrictions now lifted for certain areas of the country, opportunities for expats to live and find work in travel/hospitality positions are increasing. Similarly, as more people across the globe take up work as 'digital nomads', Egypt's North Sinai region is an attractive prospect for Internet entrepreneurs and freelancers.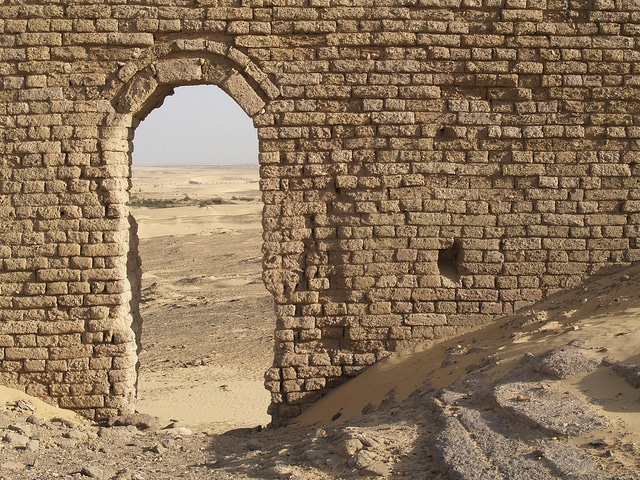 So, what is it that makes Egypt so alluring to expats? Here are just a few reasons:
Ease of Relocating
Egypt is a country with a longstanding expat population. It is, therefore, very equipped to accommodate the needs of foreign-born residents. Obtaining a work visa, finding a place to live and setting up a bank account with an international bank in Egypt is all relatively straightforward. It's common for expats to be assisted through the relocation process by their employer.
Natural Scenery & Outdoor Adventure
You only have to visit Egypt's Red Sea coast once to understand one of the main reasons why expats choose to relocate to the North African country. The glistening blue waters – a scuba diver's dream – and the warm, wind-swept desert lands are truly a sight to behold. Just like tourists, expats are drawn to the beautiful landscapes of the Egyptian countryside and the opportunity for outdoor adventure – swimming, scuba diving, hiking and sailing, amongst many other activities.
Living Costs
Many expats relocating to Egypt from the West will benefit from far lower living costs (compared to what they're used to back home) and a favourable exchange rate. Expats living partially off foreign earnings or savings are often astounded at how much their money will get them in Egypt.
As of December 2013, one British pound was worth about 11.32 Egyptian pounds. According to Numbeo, a loaf of bread in Egypt sets you back less than half that, costing you only 5 Egyptian pounds (44 pence). Going out to eat is often when the exchange rate is the most rewarding. For example, a three-course meal with a friend would average just 150.00 Egyptian pounds in total (13.25 GBP).
History & Culture
From the fascinating stories of the ancient Egyptians, to the ongoing political struggles of the modern-day, many expats settle in Egypt to embrace and become a part of its rich history. Few countries have had as much influence on the history of western civilisation as Egypt, and even fewer play as important a role in the future of the MENA region.
Scholars, entrepreneurs, investors, activists, journalists and historians are all drawn to Egypt for the chance to experience the country's unique position in the past, present and future of the global, political community.
So, together with the stunning natural landscape and the magic of its ancient history, Egypt's other main draw is its rare position on the global stage. Unlike expats who seek a warmer, quieter life overseas, those who choose to move to Egypt are after excitement and adventure. For all that Egypt is, what it isn't is mundane.
Image by Institute for the study of the Ancient World, used under Creative Comms license