Sicily is an island that can offer you breathtaking landscapes,in addition to the fact that the sea and the beaches of this incredible region can be really an amazing beauty. However, the most impressive and the ones with the best characteristics do not match the best known. There are actually some real gems that are not subject to crowding or tourist chaos that are worth seeing.
Eraclea Minoa (Agrigento)
On the south coast of the island in the immediate vicinity of the god Agrigento, we find this true marvel of nature, composed of fine and clear sand, perfect for endless walking. The beach is located on top of the foot of a rocky wall completely covered by the lush greenery of the classical Mediterranean maquis. The beach is well equipped with facilities, kiosks and bars.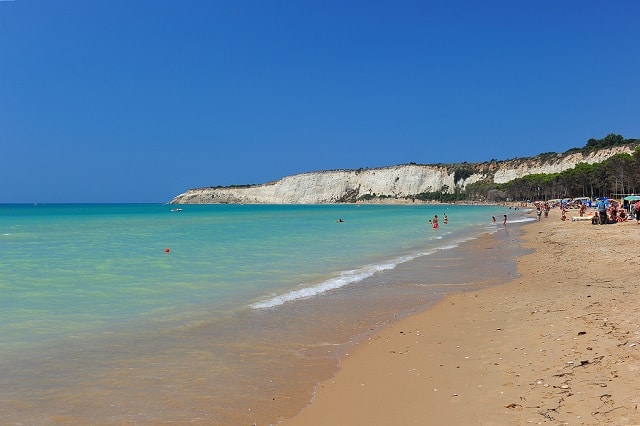 Zingaro Nature Reserve (Trapani)
Even if you are not too familiar with it, you must have surely heard of the beautiful bays of the Zingaro reserve, near San Vito lo Capo at least once. Explore the beautiful coves and remember that around seven of them are reachable only by boat. This helps to make them a unique and keep it relatively unspoiled. Once you arrive on site, in front of your eyes you will find a veritable paradise on earth made ​​by crystal blue waters and clear waters, and rich in wildlife.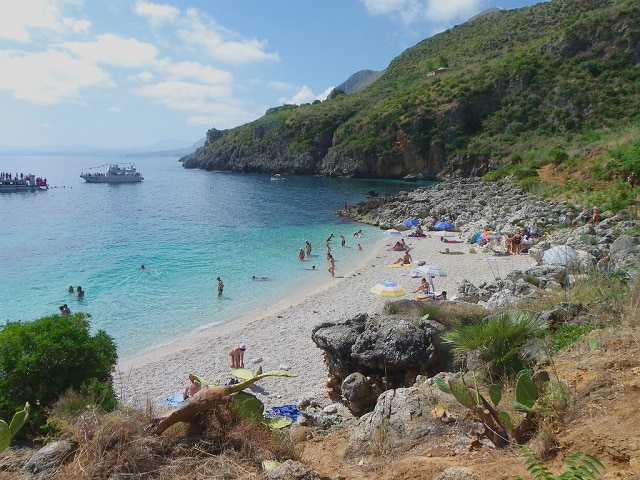 Scopello (Trapani)
This time you need to go to the north-west of the island, where you will find this tiny fishing village perched on a rock overlooking the sea, which gives you the chance to enjoy a breathtaking view over the Gulf of Castellammare. At the foot of this landscape, which seems like it's taken straight out of a painting, there is a feature bay of Scopello characterized by the intense blue of its waters and magnificent cliffs that rise from the sea. Guidaloca Bay and Tonnaro are two of the places where it is absolutely recommended to go swimming. You get the feeling of literally getting lost in the blue of its waters.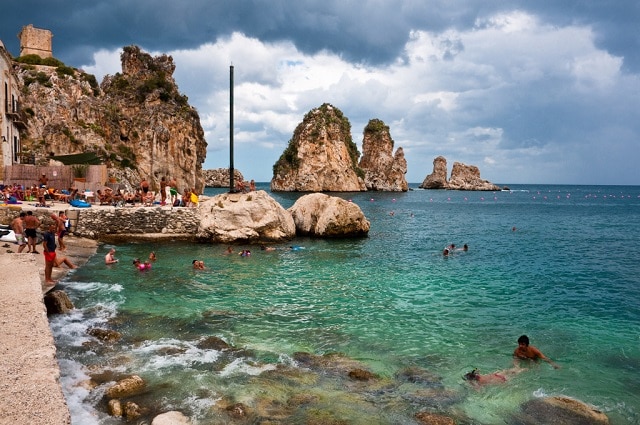 Cefalù (Palermo)
Exactly halfway between Palermo and Messina, Cefalù is a tourist town of absolute and unquestionable beauty, full of accommodation to suit all budgets. In addition to the undisputed splendor of its beaches, it has numerous architectural and historical beauties. Caldura di Cefalu is strongly recommended, since it is a quiet beach made ​​of gravel and a beautiful turquoise sea of unprecedented transparency.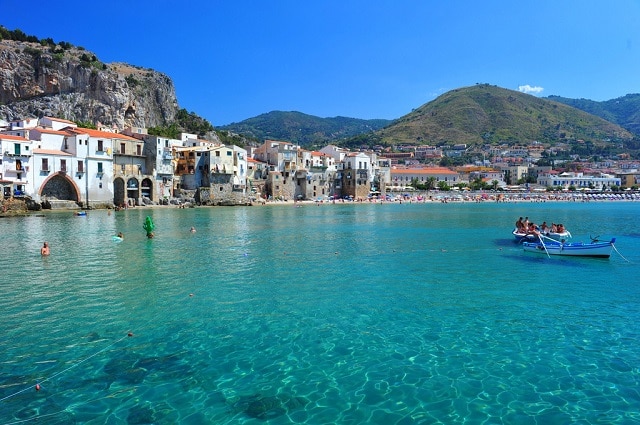 Sicily beach photos by: tiberio fascari, pe branca, ruggiero pogganella
For more on Sicily check: Cefalu in Sicily – Riviera Paradise | Jutting out into the endless sea, Travelling in Sicily can be exhilarating and shocking at the same time