The home of whiskey, castles and lochs, Scotland is the perfect place to celebrate the passing of the previous year and welcome in the new one. Scotland's cultural heritage is strongly linked to New Year's Eve celebrations; the Scots word Hogmanay is used to describe the last day of the year and is synonymous with traditional Scottish New Year's Eve activities, while the popular New Year's Eve song Auld Lang Syne was composed by Scots poet Robert Burns in 1788. While New Year's Eve celebrations can be found in any of the country's many towns or cities, as a popular tourist trap and Scotland's third most populated city, Aberdeen boasts a host of exciting cultural activities to keep visitors entertained.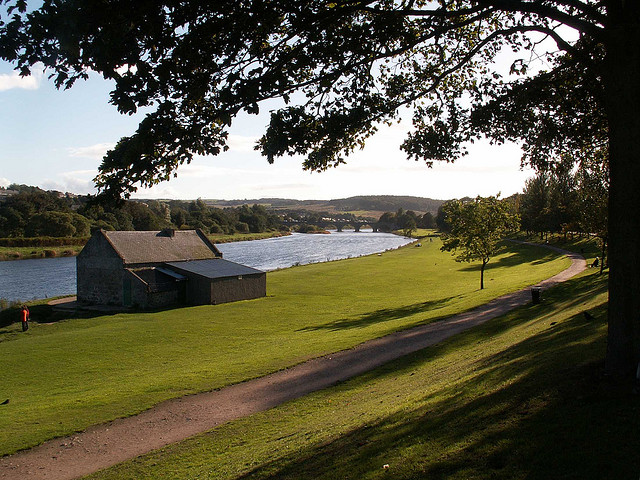 Over time, different areas of Scotland have developed their own Hogmanay traditions and rituals. Aberdeen is famous for it's bespoke Stonehaven Fireballs Ceremony. Dating back to the Middle Ages, this free event takes place every year at midnight on the 31st December and sees volunteers from the area swinging large balls of fire on the end of lengths of chain, before releasing them into the harbour. Part of a much-loved local tradition, this festival is a must-see for first-timer; to get a good spot, make sure that you arrive early as this is a popular event.
If you fancy a taste of Scottish culture but are not keen on fire swinging, there are an number of other notable Hogmanay celebrations in the area. Aberdeen's Hogmanay Street Party is a popular destination: this year a free firework event will take place from 11.45pm at His Majesty's Theatre on Rosemount Viaduct. If you fancy something a little slower, then the Hogmanay Concert at the Music Hall offers a traditional soundtrack to the New Year, with bagpipes and fiddles.
For a younger crowd, club nights at Chaplins and Tiger Tiger promise Radio 1 DJs with tickets on the door, while famed party planners The Doctor's Orders are hosting a Hip Hop party in a secret location in the Aldgate area. If you're a fan of music, then the Rock 'n' Roll Hogmanay Night at The Lemon Tree is a good choice: hosted by By Hook or By Krook, this high-octane rock band cover artists such as Foo Fighters, Biffy Clyro, Nirvana and Guns n Roses.
If you're in the mood to party, then pop along to the 'Sparkle and Shine It's Party Time' New Year's Eve party at the Pittodrie. As one of the largest NYE parties in Aberdeen, it offers food, fun and fizz. Tickets are £40 each and many hotels are offering great room rates for party-goers.
The period between Christmas and New Year is packed with events, so if you're in the area for a while, make sure to check out one of Aberdeen's many festive theatre shows, Ceilidh dance sessions or storytelling events.
Photo :pamelaadam