Namibia in Southwest Africa is affectionately known as the 'soul of Africa', and with good reason too. From the incredible wildlife in Etosha National Park to the vast and arid landscapes of the Namib desert, there are plenty of sights and attractions to marvel at.
Since gaining independence from South Africa in 1990 this extraordinary nation has attracted thousands of tourists each year and the country ranks as one of the most popular safari destinations on the entire African continent.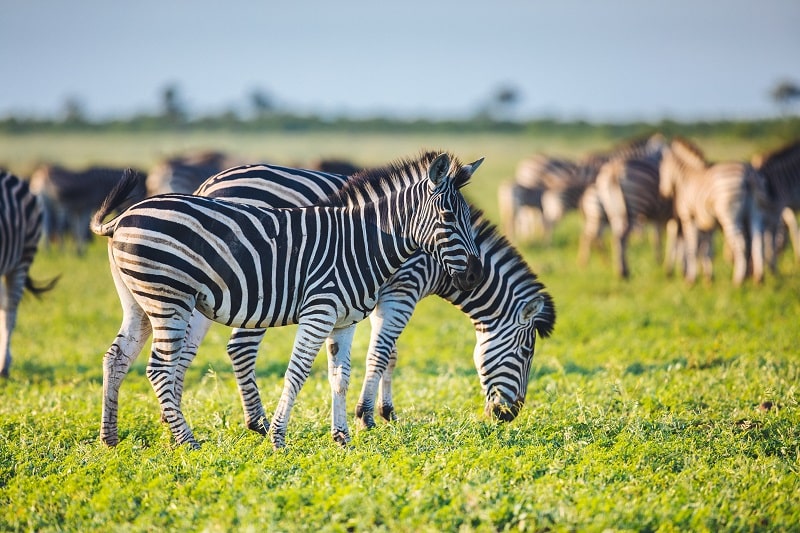 As well as game viewing in Namibia's famous national parks, the country is also regarded as a thrill-seekers paradise. From hiking canyons to helicopter rides, there's an abundance of adrenaline-inducing activities to enjoy.
If you're considering booking a trip to the soul of Africa, check out just some of the incredible adventure activities you can experience below.
Take a Helicopter ride over the iconic Dunes
Daring travelers will no doubt love the thrill of undertaking an epic helicopter ride, and Namibia offers plenty. Take a chopper ride over the majestic landscapes, like the stunning sand dunes of the Sossusvlei, and your entire travelling group will be mesmerized.
Helicopter rides in Namibia are easy-to-book, and the choppers usually carry small groups of up to five people. Many helicopter tour operators offer headsets that enable passengers to speak to each other and you can even listen to music as you fly!
Chopper rides are available in lots of locations throughout Namibia including Swakopmund and the Sossusvlei.
Hike the Fish River Canyon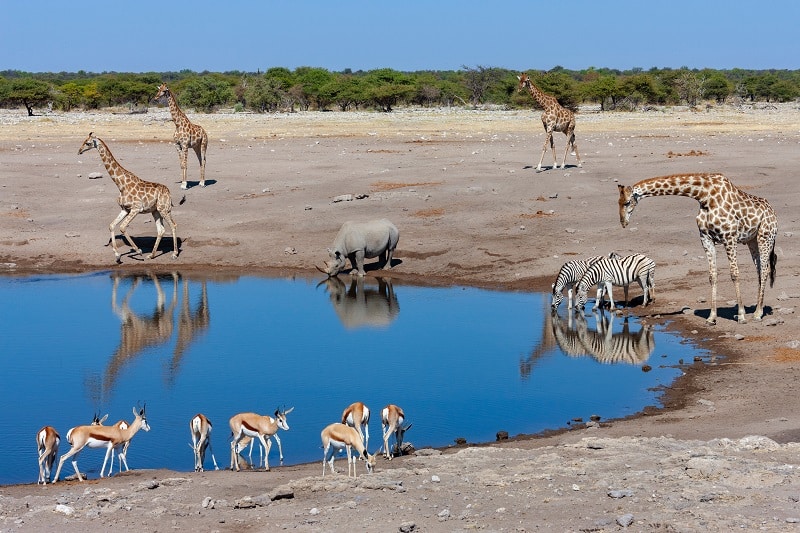 For a truly unforgettable adventure experience pack up your hiking gear and head out on an epic journey through the Fish River Canyon, the world's second-largest canyon.
The total hiking trail is 86km and typically takes 4-5 days to complete fully. However, if you're not an experienced hiker and you can't last the duration then don't worry there are plenty of opportunities to exit the trail once you've spent enough time marveling at the stunning landscapes around you.
The Fish River Canyon hiking season runs from May-September, when temperatures are more comfortable. You'll start your decent down the canyon at Hobas before finishing at the amazing Ai-Ais Hot Springs resort.
Windsurfing at Walvis Bay
If wind or water sports is more your penchant, then fear not because Namibia has it covered. Head to Walvis Bay lagoon where the shallow waters and strong winds serve as excellent conditions for a spot of windsurfing. In fact, Walvis Bay lagoon is an internationally-recognised windsurfing destination and windspeeds of more than 80km per hour have even been recorded here.
Namibia boasts a variety of water-based activities for thrill-seekers to enjoy. Hire a kayak and get up close and personal with a colony of over 200,000 seals at Walvis Bay.
Head out on a Game Drive through Etosha National Park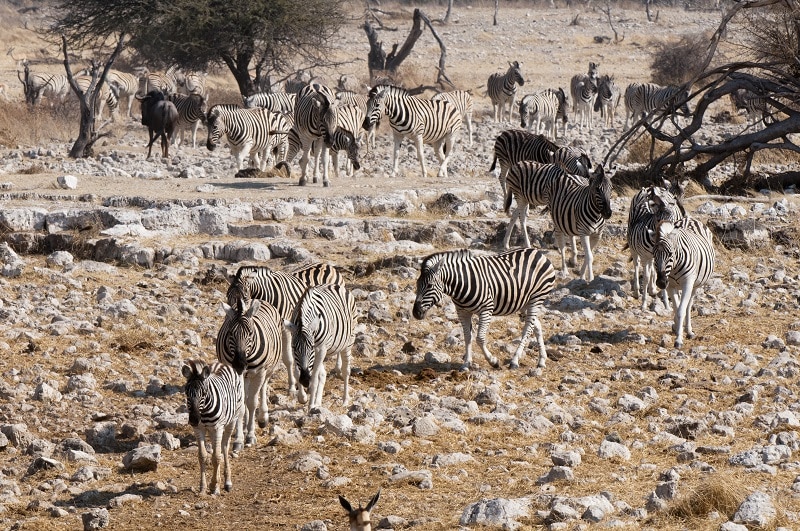 No safari trip to Namibia would truly be complete without embarking an epic game drive through the famous Etosha National Park.
Etosha National Park is home to 340 bird species and over 1,500 different species of plants and animals, including many of Africa's iconic 'Big Five'.
The best way to experience an Etosha game drive is by booking a private tour whereby you'll hop in a 4×4 and be journeyed around by a local expert who will give you the lowdown on the park's wildlife and intriguing history.
In terms of booking, Namibia private guided tours are extremely popular and easy to arrange. Consult with a trusted safari tour expert and you'll find many great deals and packages that include a game drive in Etosha.
Even more adventure activities
The adventure activities included in this article are just a small sample of the huge range on offer. If you're an outdoor travel lover you can also enjoy mountaineering, diving, and even adventure sports like mountain biking in Namibia. Get packing now!