Famed for its nature reserves, subtropical climate and breath-taking landscapes, Zimbabwe is a destination for every traveller's bucket list.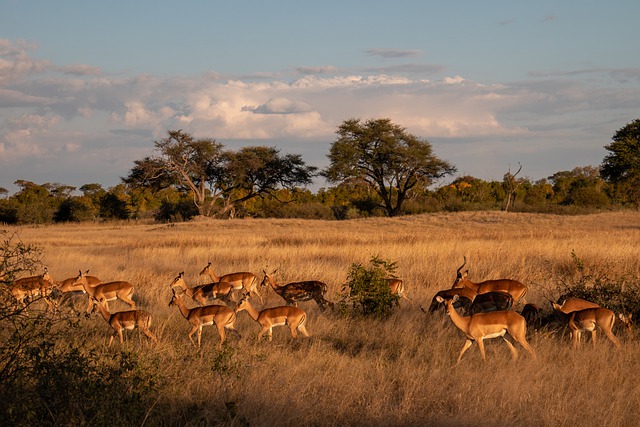 Located in Southern Africa between Mozambique and Botswana, Zimbabwe has 16 official languages and is a thriving cultural hub of food and nature.
If you're looking for your next magical getaway, here are 5 unforgettable places to add to your itinerary while you're there.
Victoria Falls
Victoria Falls is one of the largest waterfalls in the world with a total height of 108 metres and a width of 1,708 metres. In Tonga, it is known as "the smoke that thunders".
The waterfall lies on the border between Zimbabwe and Zambia on the Zambezi River, and if you visit during a full moon, you may occasionally see a lunar rainbow in the spray from the fall, known as a 'moonbow'.
While you're there, you can also engage in adventurous activities such as bungee jumping, zip line, and white-water rafting.
Imire Rhino and Wildlife Conservation
Poaching is still a serious problem in Zimbabwe that has only increased since the pandemic, since the employment level has become much higher.
Located just 90 minutes outside Harare, Imire is the prime place to visit for any animal lover, as they aim to protect the wildlife that is threatened by poaching activity and simultaneously create an immersive experience for wildlife lovers.
You can turn up for a daytrip and lunch, however there is a lodge on site that offers overnight stays with rhino feeds, a game drive, and a three-course dinner.
Cruises
Zimbabwe is home to some beautiful rivers, and what better way to experience them than with a cruise?
Companies like Pure Africa offer Sunset and dinner cruises on the Zambezi River for around £50 per ticket, and present you with an opportunity to view wildlife gatherings at sunset from the water with drinks and snacks included in the ticket price.
They also offer a five-hour half day eatery cruise, complete with an al fresco dinner on the waterfront.
National Gallery of Zimbabwe
This is an essential visit for art lovers and enthusiasts.
The National Gallery of Zimbabwe, opened in 1957 by Queen Elizabeth, the Queen Mother, has been essential to the rise of Zimbabwean art on the global market.
It currently holds around 6,000 pieces of art, including masks, sculptures, carvings and photos, with an emphasis on preservation and conservation. They also have eateries called The Pointe, Book Café, and La Fontaine sporting various types of cuisine.
Kuimba Shiri Bird Park
Situated on Lake Chivero, Kuimba Shiri Bird Park is the only bird park in Zimbabwe and boasts over 400 different species of wild birds that have been rescued or orphaned.
They prioritise rescuing and rehabilitating injured and endangered birds. This outing is perfect for families, offering horse rides, and boat cruises around their lake.
What are your favourite places to visit in Zimbabwe? Leave your answer in the comments below!