A family road trip is a great way to bond, spend time together and explore the country.
With that in mind, you want to be safe and also make the most of your trip.
For example, making sure your cargo is loaded properly and being safe when sharing the road with big trucks are important on any road trip.
Other safety tips for road trips include not driving while you're drowsy or distracted and taking frequent breaks.
With those safety tips in mind, the following are some tips for taking a family trip to the Grand Canyon this summer.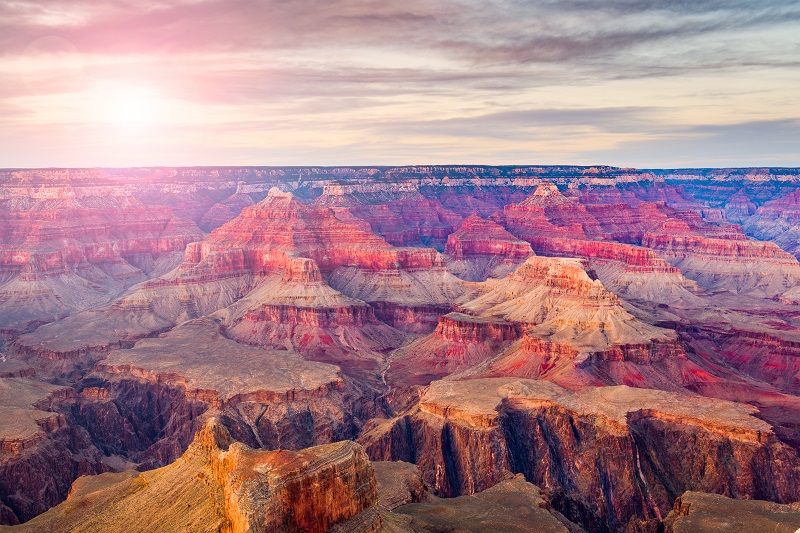 General Road Trip Planning Tips
Whether you're going to the Grand Canyon or somewhere else, there are some tips you can follow for a great family road trip.
First, get the entire family involved in the planning. This will ensure that your kids are excited about the trip too.
You might also want to set aside some spending money for the trip in a separate account, so you don't have to worry as much about what you do end up spending while you're away.
Start planning what you want to see on your way to your destination and what you want to do when you get there well in advance. This will help you structure your trip and get the most out of it. You may also need to book things ahead of time, especially if you're traveling in the peak summer months.
The South Rim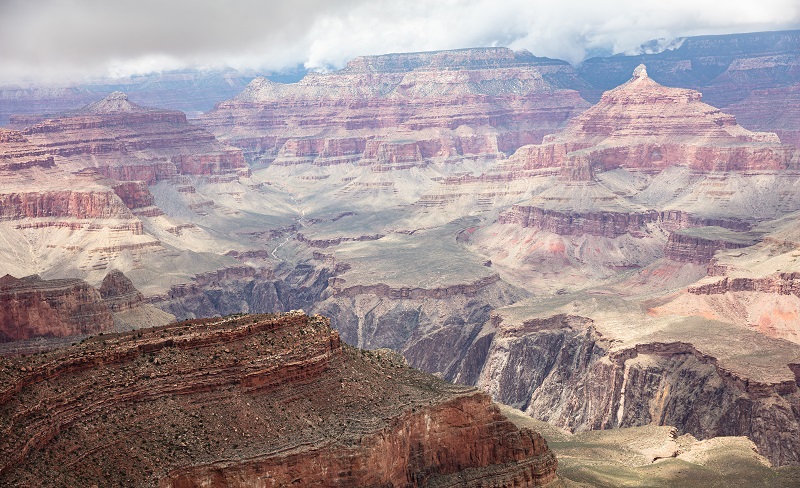 If you're planning a Grand Canyon road trip, make time for the South Rim. The South Rim of Grand Canyon National Park is one of the best places to learn and get a feel for the area. You can enter this part of the park at Desert View Drive, which is located in Cameron. It's just about 50 miles north of Flagstaff.
When you enter the Desert View overlook, there's amazing scenery. You can also make your way to the Grand Canyon Village from here, and along the way to the Village are around six more scenic overlooks.
Grand Canyon Village has campgrounds, shops, restaurants, museums, and lodges.
If you park, you can get a complimentary shuttle at Yaki Point. This lets you do more sightseeing and spend less time looking for parking.
The North Rim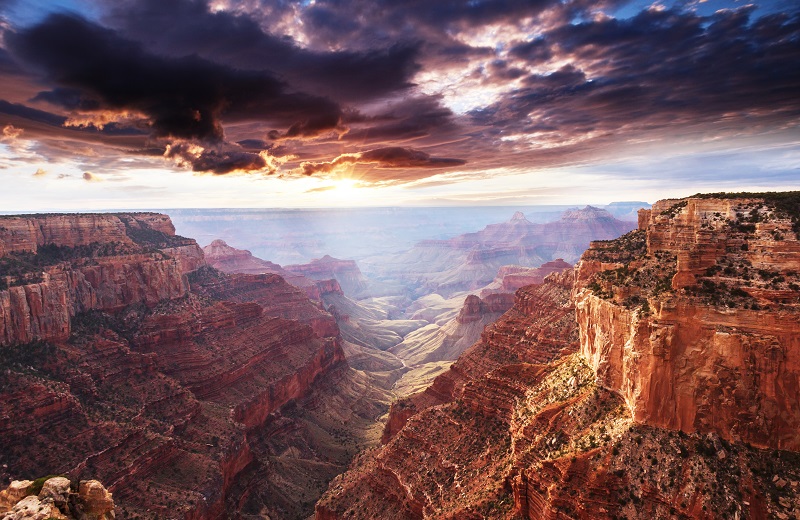 You can see the North Rim Visitor Center from the South Rim, and hiking is around 20 miles between the two but by car, it's going to take around five hours.
If you go to the North Rim, you can hike to the various overlooks and viewpoints, and it's cooler there since it's around 2,000 feet higher than the South Rim.
The North Rim is very remote and the closest town is Jacob Lake, which is very small. You won't find much aside from a campground, one restaurant, and a gas station.
Zion National Park might be another destination to add to your itinerary after the North Rim because it's only around 115 miles away.
Western Grand Canyon
You can access the western part of the Grand Canyon via the Hualapai Indian Reservation. You would drive around four hours if you went to the western part of the Grand Canyon from the South Rim.
The western rim is home to the Grand Canyon Skywalk. You can also hike to Havasupai Falls from here, but you need a permit.
Remote Tuweep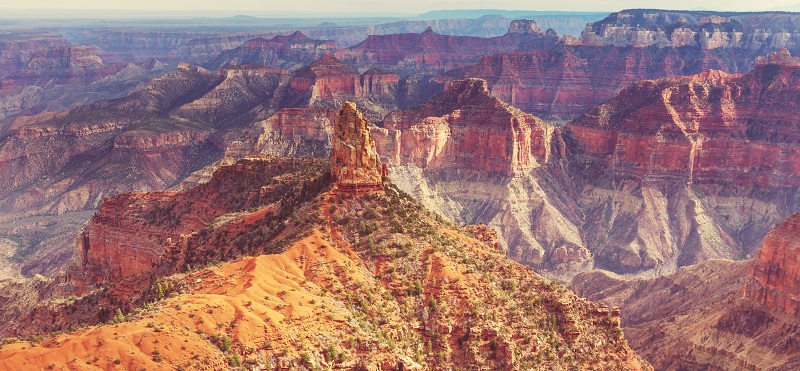 If you want a truly remote view of the Grand Canyon, you might consider Tuweep. This doesn't get a lot of visitors, likely because it's at the end of a 90-mile dirt road.
Tuweep is 3,000 feet above the Colorado River, so there's a breathtaking view at Toroweap Overlook. If you make it here, along with the generally stunning views, you get the advantage of not being around a lot of other people, which is rare when visiting the Grand Canyon.
Other General Tips
A few other things to know as you plan a road trip to the Grand Canyon include:
If you're going in the summer, it will be hot. In June through August, it's especially hot, so plan accordingly. The summer is also when it tends to be most crowded with other visitors.
If you go to the North Rim, while it will still be warm, it tends to be around 10 degrees cooler than the South Rim because of the elevation.
Unless you're driving cross-country to reach the Grand Canyon, you have a few options. If you want to go to the North Rim, you might fly into Las Vegas, which is around 4 ½ hours by car. To go to the South Rim first, it's easiest to fly into Phoenix.
Finally, you might want to try and get a permit to float through the Grand Canyon. If you don't want to get a permit, you can also paddle into Marble Canyon without fees, permits, or reservations.