It is undoubtedly one of the star destinations when choosing a cruise, and the reason is simple: few experiences aboard startle more than navigate through the silent Norwegian fjords. An overwhelming nature and unique landscapes in the world.
This cruise to northern Europe will make you love this way of travelling, since there is always something new to discover in the fjords, from the waterfalls to the incredible midnight sun.
Therefore we will show you here some tips for a cruise on the Norwegian fjords.
What are the fjords not to be missed in your cruise
Sognefjord is the second longest fjord in the world with its 204 km, plus the deepest. You should not miss this one on your trip. On one side of Sognefjord we find the Naeroyfjord fiord, pretty spectacular for the height of its cliffs and waterfalls. In high season there will be a lot of anchored boats. As beautiful is the Geirangerfjord and its stunning seven sisters waterfall striking since one lands. It is a great point for excursions to the glaciers.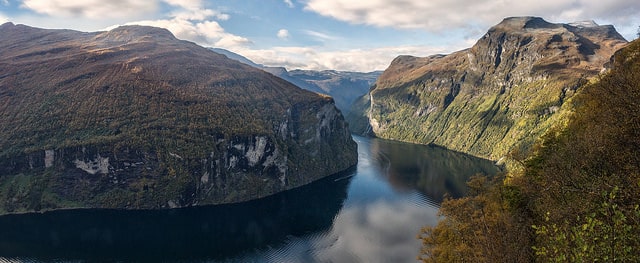 When to go on a fjord cruise
Fjords season runs from mid-May to mid-September, with peak season between June and August which coincides with the higher temperatures. The low (and of course best cruise deals) season would be in early May and late September. A little cold that is offset by the smaller amount of tourists. If you want to enjoy the midnight sun the best time is around the summer solstice on June 21st.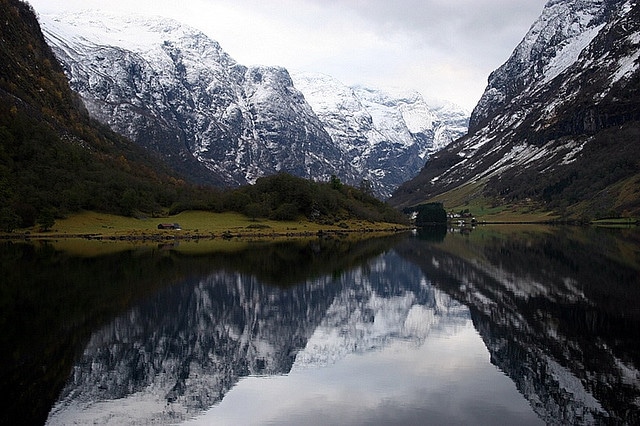 Major Ports
For its charm Bergen is considered the gateway to the Norwegian fjords. You cannot miss a visit to the old town and the fish market located in the harbor. The other ports except for Oslo have no particular interest except for the natural environments where they are located. In Norway we seek pure nature rather than cities.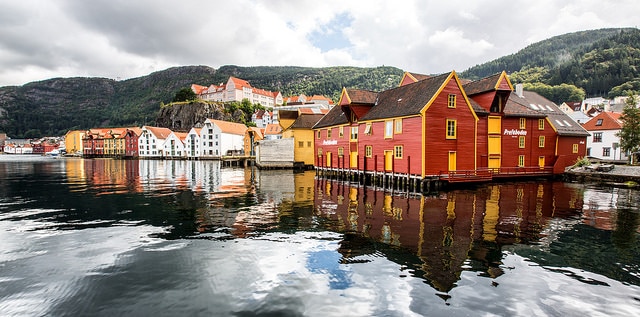 What cruise lines have routes in Norway
Being such a popular destination all shipping lines offer cruises including the fiords. From Celebrity Cruises to Royal Caribbean, Holland America, MSC, Costa Cruises, Princess… Especially the Norwegian company Hurtigruten which is the one that more offers and itineraries presents.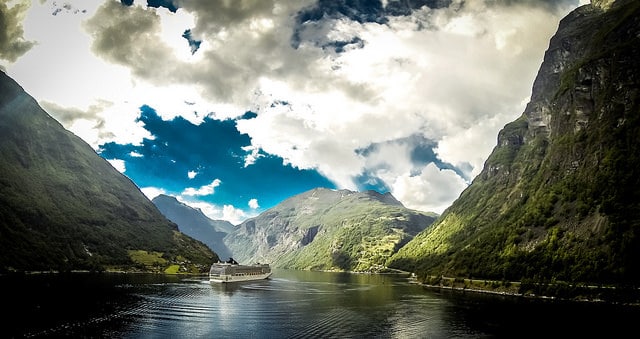 How long are the itineraries of Norway
The usual ranges from several days to a few weeks. The most common are 7 days cruises.
What to bring to a cruise through the fjords
For Norway the art of dressing with very many layers is the most practical way. When facing with natural environments it is important to have a comfortable footwear consistent with the type of tours that we make. Never forget the raincoat because even in summer storms are frequent, you can even expect some snow in July up to glaciers!
Photos: Kenny Drew, davide fantasia, Alessandro Behling and kari siren.