As soon as your plane approaches Las Vegas, and the lights of the Strip are in view, your fabulous Vegas holiday begins. DO take a moment to soak it all in; the all-encompassing perspective from above, especially when viewed at night, is a breath-taking experience and an integral part of your Las Vegas holiday. Once you're on the ground, you'll enjoy the dazzling pieces that compose the puzzle that is Las Vegas; from above, however, you will realize at once that Vegas is greater than the sum of its parts.
DO hit the ground running! One of the beauties of McCarran International Airport is that you can disembark and be outside in a matter of minutes, especially if you have no checked luggage. Save time and money by hopping into the first cab (and not renting a car). All the exploring you need to do is within walking distance of your hotel, and a hired car is an unnecessary expense.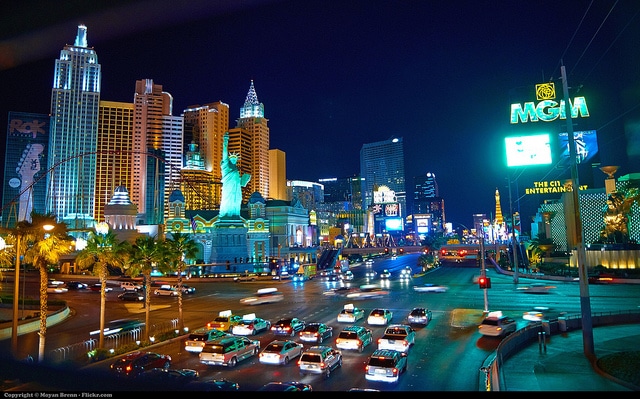 Hopefully, you'll have made your hotel reservations in advance, so have your taxi driver take you right there (all the Strip hotels are a quick drive from the airport). Vegas hotels are geared to accept guests around the clock so check-in is usually quick. DO leave your bags in the stored-luggage area if you arrive before your room is ready. This way, you can start Strip crawling as soon as you're unencumbered. Remember: Although many of the Vegas hotel rooms are truly gorgeous (and reasonably priced – especially off-season), you haven't come to Sin City to stay in your room. So DO bring comfortable walking shoes and get ready to explore the Strip from the South (including the wonderful Mandalay Bay facilities) to the North (Circus Circus and beyond).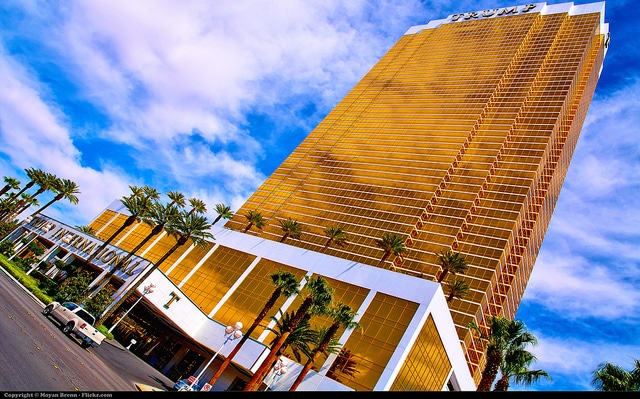 Las Vegas Photos: Moyan Brenn.