When it comes to travel destinations, the most popular almost always have beautiful beaches that cater to a variety of beachgoers, from the bum to the scuba diver. Where in the world can you find the best of the most beautiful beaches?
10. Shell Beach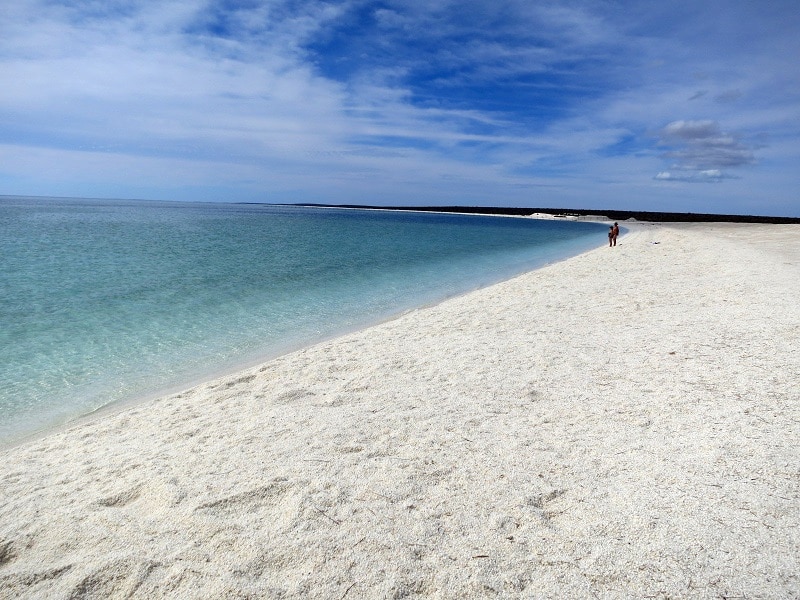 Source: Link
Staying true to its name, Shell Beach in Shark Bay, Western Australia has white cockleshells for sand, which creates a striking contrast with the deep blue waters. As part of the Shark Bay UNESCO World Heritage site, it is one of the most-visited beaches in the world for plenty of reasons, ranging from swimming to scuba diving.
9. Bowman's Beach, Florida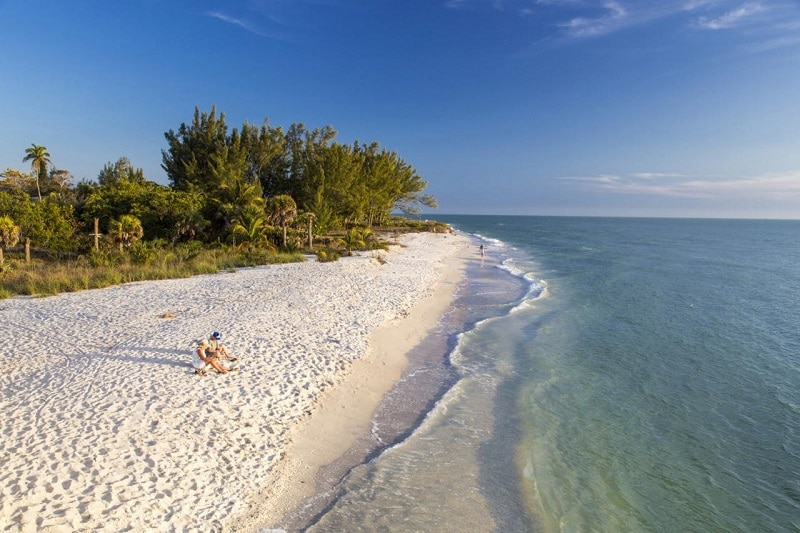 Source: Link
Are you a shell collector by heart? Bowman's Beach in Sanibel Island, Florida would be heaven for you, what with sand dollars, conchs, coquinas and the like collecting on the shore with every wave that comes in from the Gulf of Mexico. So put on your wide-brimmed hat, slap on a generous amount of sunscreen and get ready to fill your bucket with shells.
8. Lazy Beach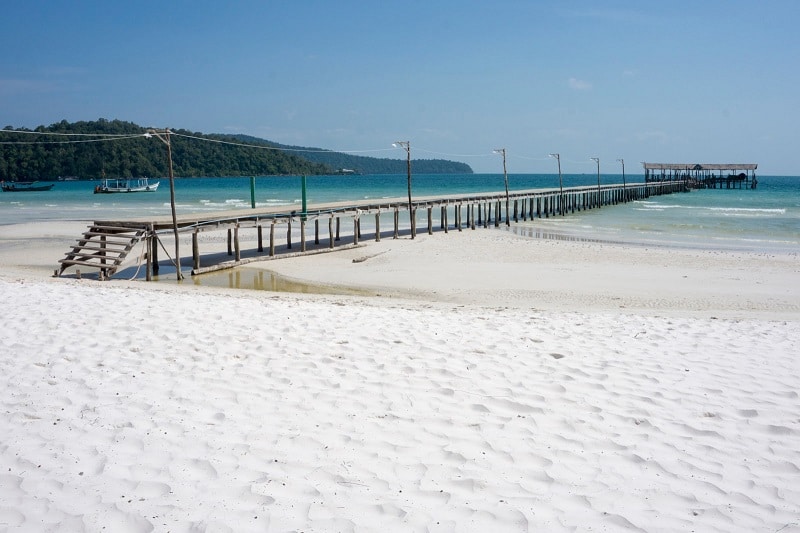 Source: Link
Aptly named, this beach in Koh Rong Island, Cambodia gives you every reason to laze around all day. The calm and relaxing view would make it hard to decide between lounging in hammocks on the shore and taking a swim. Either way, you get to experience the best beach holiday.
7. One Foot Island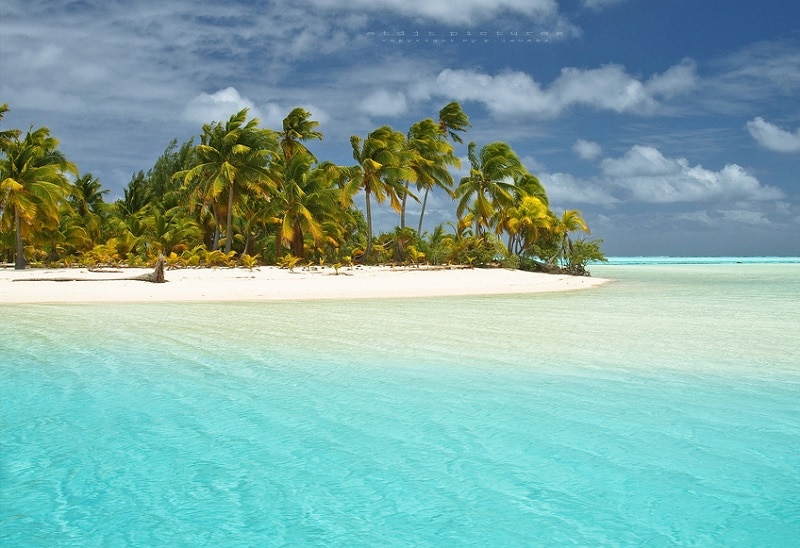 Source: Link
What this beach in Aitutaki, Cook Islands lacks in land area, it makes up for its beauty and marooned vibe. In just 15 minutes, you'll reach one end of the beach to the next, but you would want to stay longer and swim in its iridescent waters and enjoy a breathtaking view of the ocean stretch. You can also snorkel not far from the shore.
6. Anse Source d'Argent
Source: Link
Dubbed as the most photographed beach in the world, La Digue, Seychelles' Anse Source d'Argent beach brings together different natural elements to create a magical setting. Giant boulders on snow white sand with palm trees in the background. It's the cluster of boulders that make the beach extraordinary. And the waters? Calm, warm and turquoise. La Digue is the real tropical paradise splashed across many glossy travel magazines and brochures.
5. Cathedrals Beach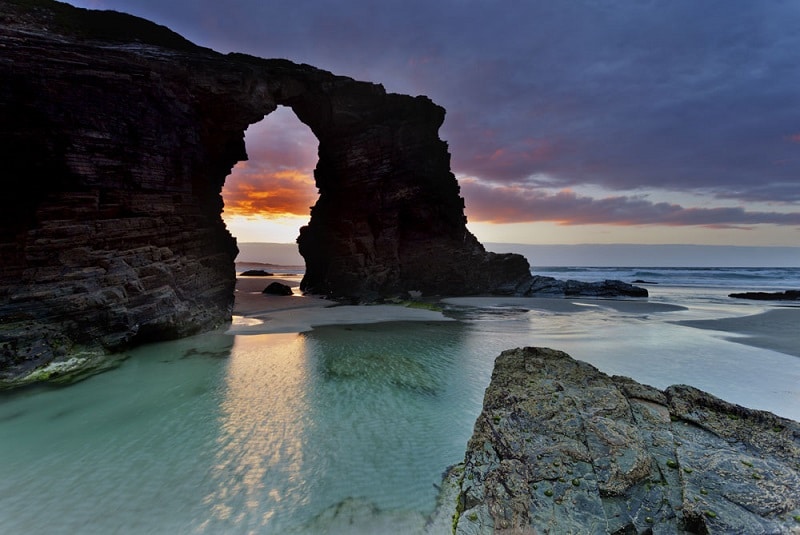 Source: Link
This beach in Ribadeo, Spain is called as such because of the hundred-foot rock arches that the waves carved on the rocks along the sand. Reminiscent of the flying buttresses of Gothic cathedrals, a visit to this beach would be heavenly. Do check it out on a windy day and hear the wind whistling like organ music playing. During low tide, you can get close to the gigantic arches, but be on the lookout for the incoming tide as the water can go high really fast.
4. Playa del Amor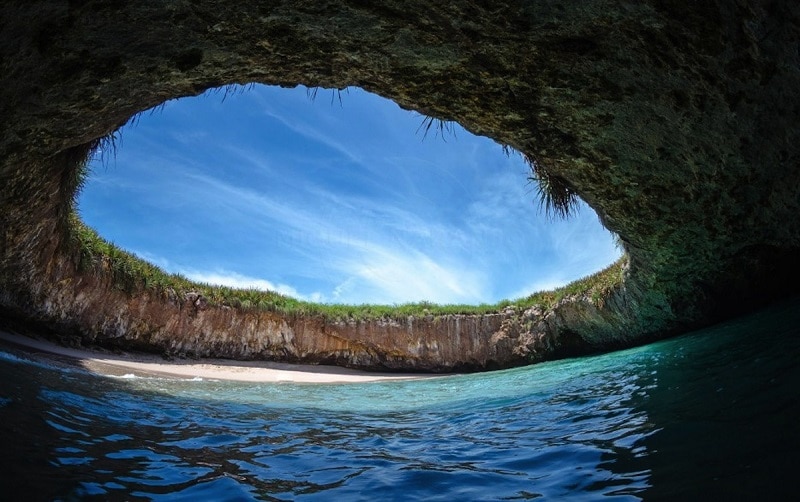 Source: Link
Located in Marietas Islands, Mexico, this is one of the so-called geologic wonders or something that defies the rules of geology and topography. The beach is hidden from view and enclosed by a rock formation that forms a natural oculus. Think of a beach inside a jar. What's even better is that only 15 people at a time can hit the hidden beach. No crowded shore around here.
The beach was recently reopened to the public last 31 August 2016, but visitors are still limited to a total of 116 visitors per day, 15 people at a time for a maximum of just 30 minutes.
3. Boulders Beach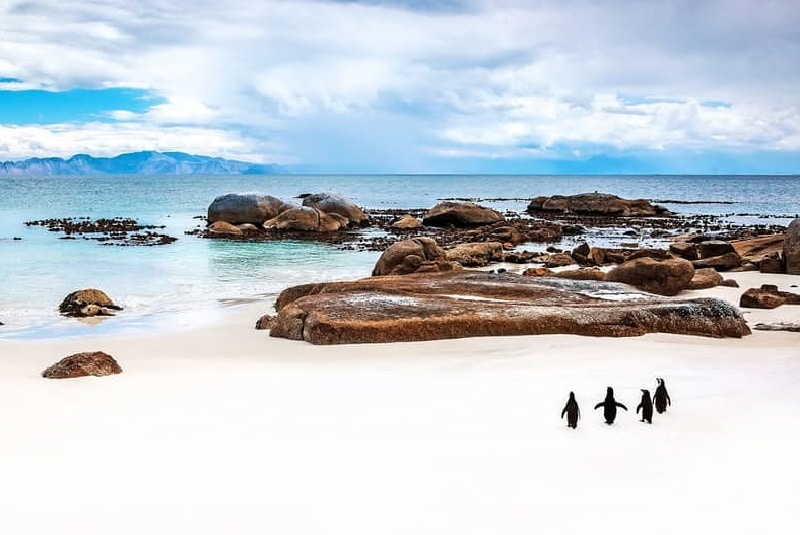 Source: Link
Not just the best white sand beach in Cape Town, South Africa, Boulders Beach is also the best in the world. As part of the Table Mountain National Park, a trip to this beach is an adventure. If the idea of trekking the mountain and taking a dip at the beach afterward is not exciting enough, you would have fun waddling and, probably swimming, with African penguins as well. Open to tourists and travelers all year round.
2. Navagio Beach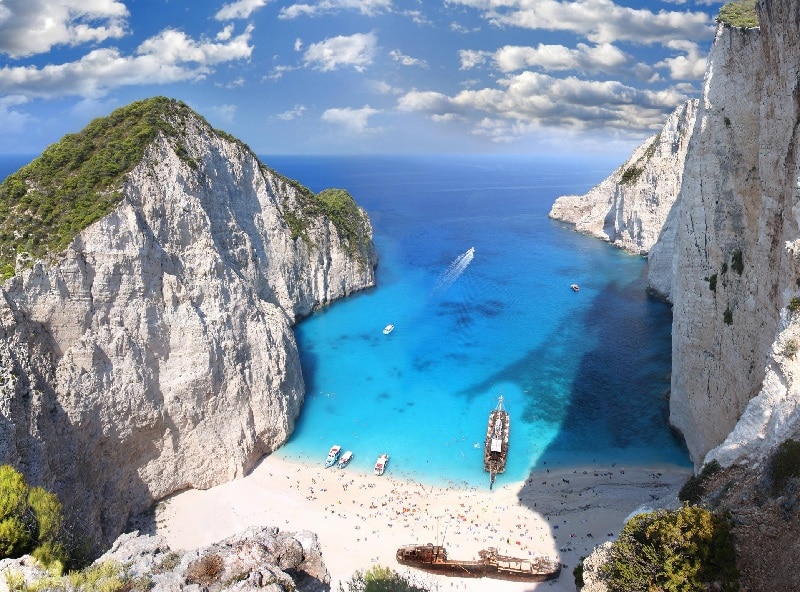 Source: Link
This iconic cove beach in Zakynthos, Greece has always made it to the list of top beaches in the world and it's not hard to see why? Protected by rugged mountains on all three sides and an open access to the beach, it gives a feeling of privacy to a certain extent. Another prime attraction is the freightliner wreck of MV Panagiotis, which you don't need to dive to explore. The wreck also gave the beach the name Shipwreck Beach. Visit during the months of March to May.
1. Hyams Beach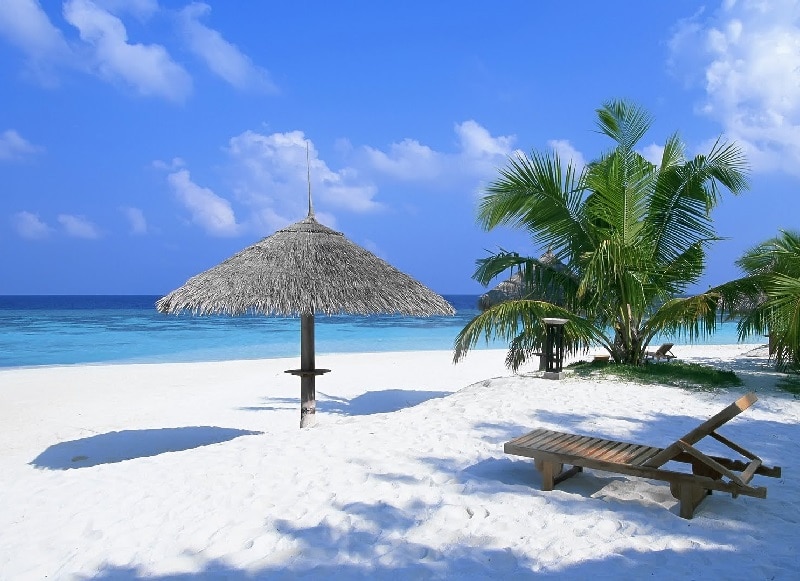 Source: Link
Located in New South Wales, Australia, this beach is the epitome of what white sand beaches are supposed to be. But with a recognition from the Guinness Book Of Records as officially the whitest sand beach in the world, it puts to shame other beaches that claim to have white sand. Turquoise waters hugging sugar white sand and an abundance of biodiversity, it is definitely a beach paradise.