We are all looking for a great hotel that will give us the best value of our money and still keep us comfortable especially in a holiday season. The festive season is just around the corner and getting prepared on where you will spend and flights you will use is crucial. Fortunately, you have Al Madina Hotels (فنادق المدينة المنورة) that will make you feel satisfied and happy this holiday.
These hotels are located in the Al Madina province built to impress the visitors. Although most of them are luxurious and great, it is crucial you know some of the factors you should look into before choosing the best hotel to spend your holiday.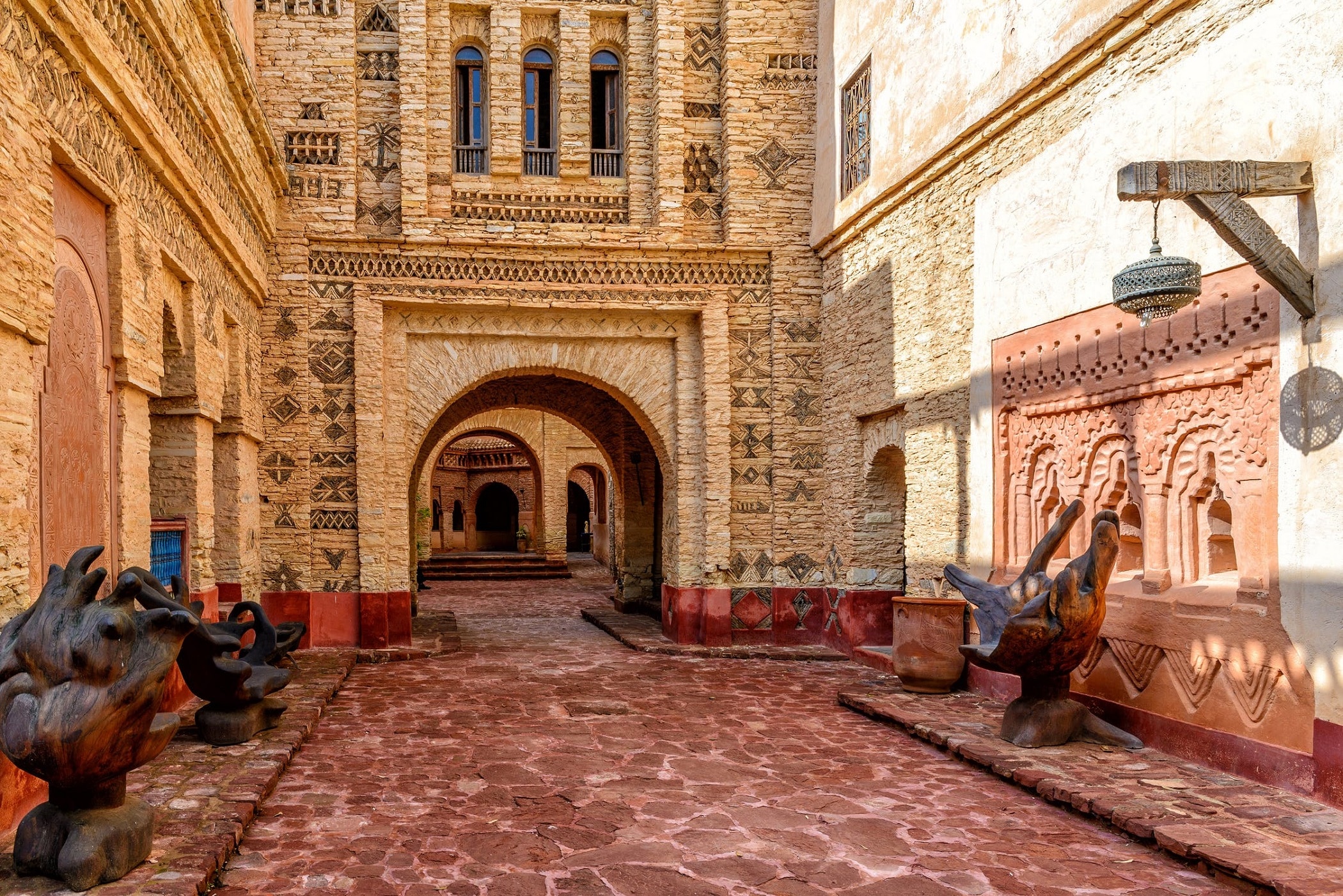 3 Important Factors to Consider
Here are some considerations:
Price – there are a lot of things you will be doing with your money rather than spending in your hotel. You need to consider the cost and price of spending in that hotel. You should go to a hotel in Al Madina that is a bit cheap and that will help you save some bucks for some ice creams. Look out for discounts and offers this festive season.
Facilities – although most of the hotels in Al Madina have great facilities, it is advisable to check out. Remember this is an ever warm place and you need great facilities both in your room and around the hotel. That should tell you that things like swimming pools and air conditioners should never miss in the hotel. Also consider the hygiene of the place, the sauna, gym, and other great facilities.
Services – mostly, if the hotel has great facilities, they tend to have awesome services. It is advisable to go to a hotel that will pick you from the airport and bring you to their premises with their shuttles. Other hotels give you tours to the scenery and great places around just to keep you satisfied. Check out for such hotels. If you are planning of taking their meals then ensure it is what you like.
Having considered the above 3 major factors, now you can decide which of the following hotels best suits you. Here we go:
Top 4 Hotels at Al Madina
1. Anwar Al Madinah Movenpick Hotel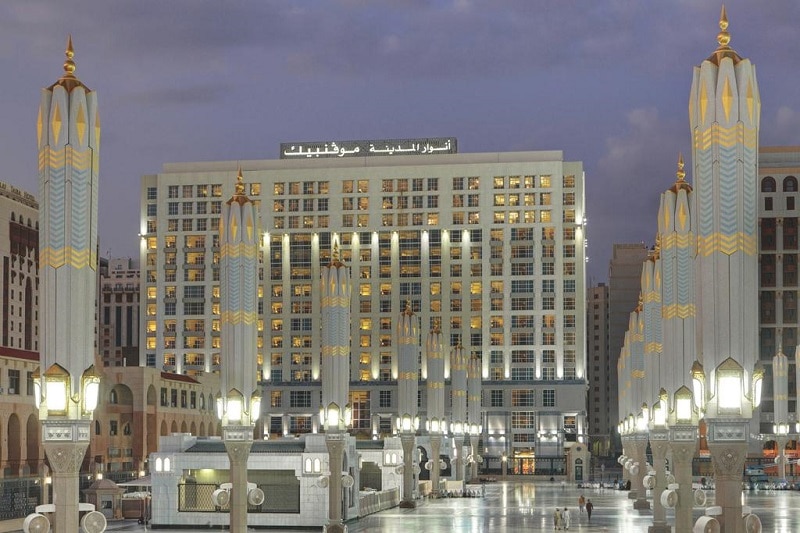 This happens to be the largest hotel in Madinah. It offers great and extensive services and facilities for individual travelers, families, and leisure groups. It has an indoor play area for children, children's television network, spa rooms, fitness centers, free internet, valet parking, airport transportation, massage chair, steam room, on-site ATM, Executive lounges, and 24-hour security among others.
Its room has features like dining area, city view, fireplace, telephone, kitchenette, air conditioning, bathrobes, flatscreen TV, refrigerator, walk-in shower, bottled water, hair dryer, and complimentary toiletries, among many other features. It is 9 minutes to the Airport and has 20 attractions nearby.
2. Dar Al Taqwa Hotel
From its cleanliness o its services, Dar Al Taqwa Hotel has all that you may have wanted in a hotel. They have great property amenities like free parking, free internet, free breakfast, laundry, ironing & dry cleaning services, family-friendly activities, and baggage storage, among others.
When it comes to their room features, they are air-conditioned, housekeeping services, flatscreen TV available, room services, bridal suites, VIP lounges, and family rooms among others. You can speak in Arabic, Filipino, English, Hindi, Urdu, and Indonesian. It is only 9 minutes to the airport.
3. Shaza Al Madina
This happens to be the most luxurious hotel with contemporary Eastern design. All your needs are catered for from your room to transport needs. The hotel as free internet, free breakfast, valet parking, currency exchange services, secured parking, and ATM services among other amenities.
Some of its room features include air conditioning, family rooms, housekeeping services available, complimentary toiletries, and smoking rooms, among other features. Diverse languages are spoken here from English, French, Arabic, Filipino, among others. It is just 9 minutes to Mohammad Bin Abdulaziz Airport.
4. Madinah Hotel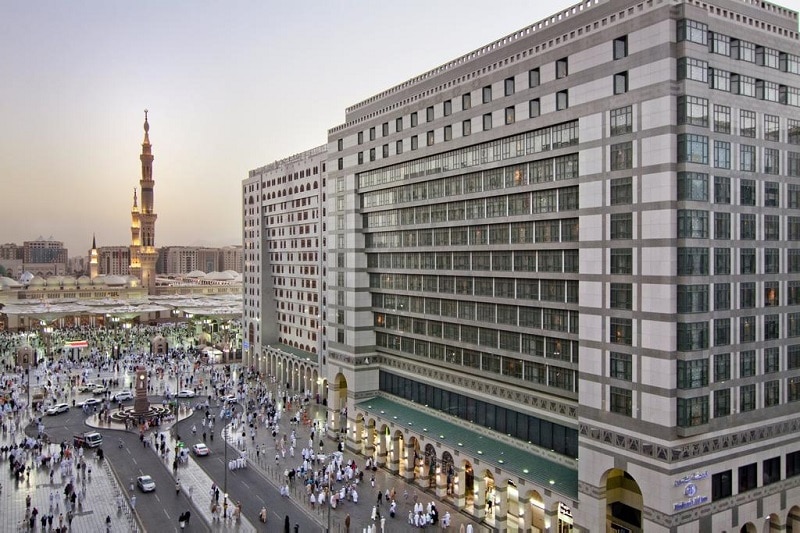 It has been awarded with the Traveler's Choice 2019 Award Winner and given the Certificate of Excellence. This is the best hotel to lounge with your family. It has free parking, free internet, airport transportation, restaurants, breakfast buffet, on-site ATM, and currency exchange room among others.
Its rooms have features like hair dryer, great room services, iron, coffee maker, shower, and flatscreen TV, among others. You can speak English, Hindi, and Arabic. It is 9 minutes to the Airport.
Final Note
The conclusion of the matter is, remember to call the hotel you have decided to lounge in before you arrive there. That will help you secure your most preferred room to spend. Again, remember there are great flights from Riyadh to Madinah (رحلات طيران من الرياض الى المدينة المنورة) which you can use in this festive season to get to Al Madina Hotels that will save you some few bucks.
And when you get to the hotels,treat the front office personnel with honor. You may not know but that front desk personnel has a lot of influence in determining where you will spend and how your stay will be at Al Madina.