The island of Tenerife has a tourist potential beyond any doubt and every year that passes it offers something new to see and do. This also applies to hotels in Tenerife but not only to traditional establishments but also to vacation rentals, apartments, rural houses, camping areas and 5 star hotels in Tenerife. The island has a wide catalog that continues to increase.
Therefore, the most important thing is to decide which area of ​​the island you want to use as a base of operations to visit Tenerife and then choose the type of accommodation. Shortly after you inform yourself, you will see that each area has a great variety and whether you travel with your family, friends, partner or alone you will find an option for everyone.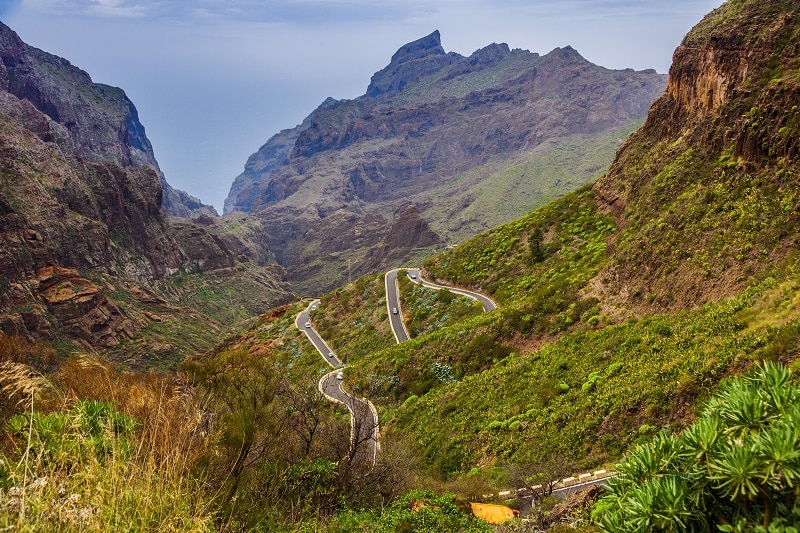 There's a big difference between a weekend getaway to Tenerife whose objective is to enjoy luxury in a good hotel and a family trip in which you have to cover many more kilometers to entertain young and old alike.
While it is true that for the locals there are only 2 points on the island (north and south – due to its strong climatic contrast) here we will recommend hotels in Tenerife along the 4 cardinal points. In this way you will have all the information at hand before making the reservation and perhaps opt for a combination of accommodation in two different areas.
Accommodations in the north of Tenerife
Hotels in Puerto de la Cruz
Puerto de la Cruz is small and manageable. It is usually the area of ​​the island preferred by national tourism. A place where locals mix with tourism. If you have read a little about the island, you will know that the "donkey's belly" is usually present in the northern area, so depending on the time of the year you are staying you can enjoy more or less sunny days.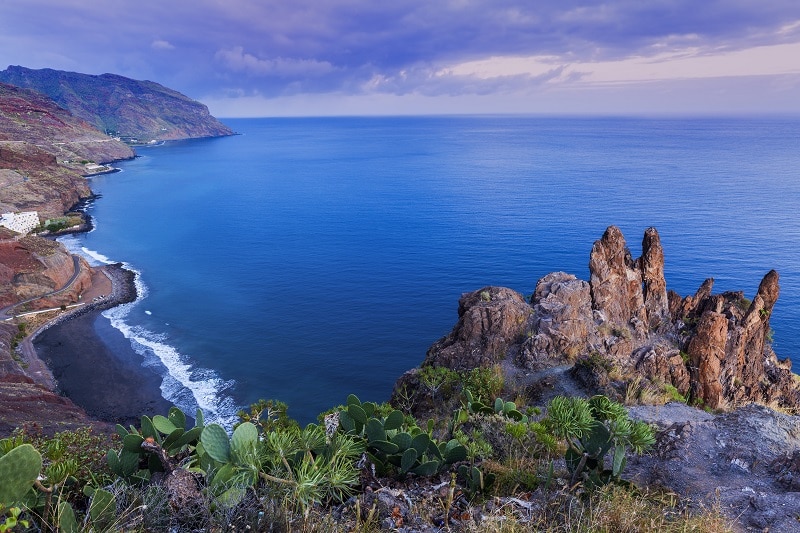 Hotels in Garachico
If you have chosen the north of Tenerife but prefer an area that is not touristic we believe that the municipality of Garachico is for you. It is very small but tremendously beautiful corner. Garachico is a small fishing town that once served as the most important commercial port on the island. It retains a well-kept and very charming historic center, a place with some restaurants and a small main square. The heart of Garachico is dotted with beautiful boutique hotels.
Hotels in Los Realejos
Another option in the north is the municipality Los Realejos. It is not a tourist city so you will not be surrounded by hotels. It is also true that it does not have the great charm of Garachico but it is worth assessing it as a place to spend your days in Tenerife. In addition to being a historical reference, it is also famous for surfing. El Socorro beach is one of the best places on the island of Tenerife to practice this sport.
Hotels in La Orotava
In the heart of the north of the island we find the town that gives its name to the Orotava Valley. Its historic center is one of those places on the island that you will undoubtedly have to visit.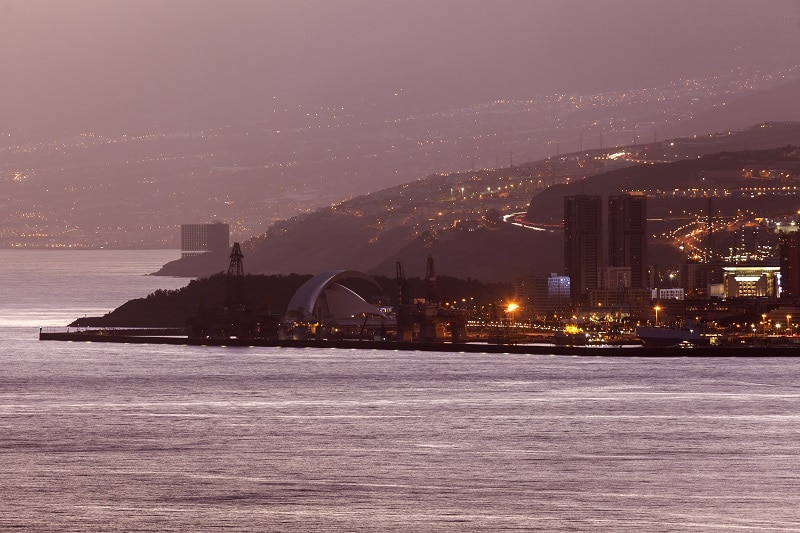 Accommodations in the south of Tenerife
Hotels in Adeje and Guía de Isora
To visit the south of the island is to enter another dimension, in another world. Along its coast we find dozens of beaches but also countless hotels and of course apartments, villas, restaurants, pubs and everything related to sun and beach vacations. There is so much on offer that looking for accommodation can become a headache.
In the south you will find the best hotels in Tenerife, especially in the municipalities of Adeje and Guía de Isora as it is the most recently built area. The south gives the feeling of being anywhere else in the world but if you are looking for a good hotel and sun, you should keep an eye on one of the following hotels. One of the most popular hotels in the south of Tenerife is Iberostar Heritage Grand Mencey.
Hotels in Arona and Granadilla de Abona
Arona and Granadilla are also located in the southern area of ​​Tenerife, in fact, once there you will not distinguish if you are in Arona, Adeje or Guía de Isora. It is the south. The hotel zone. A continuous succession of beaches, small fishing villages and large hotel areas.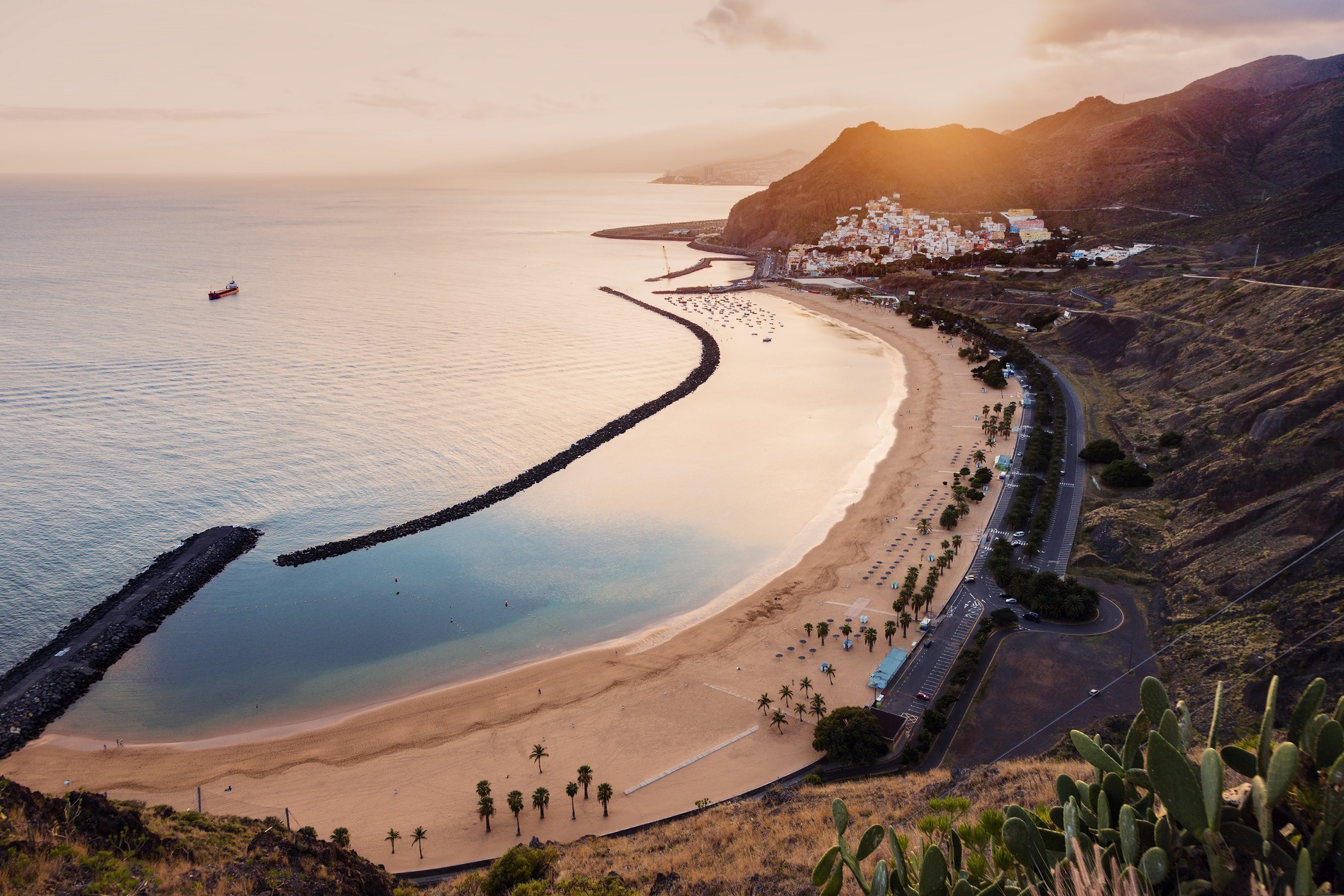 As you can see, in the south you can go crazy looking for a hotel because the offer is very wide and varied. It is important that you know that in Arona, in general, you will find somewhat cheaper hotels but most are not of recent construction.
Accommodations in the east of Tenerife
Hotels in La Laguna
If you are looking for something different on the island stay in this area. La Laguna is a World Heritage Site, colonial city and university and episcopal headquarters of Tenerife. In short, you have to visit the city!
The Lagoon is at the gates of Anaga so it is perfect if you are going hiking. Likewise, walking through its historic center and dining at any of its bars is a pleasure but yes, shelter is absolutely necessary.
Hotels in Santa Cruz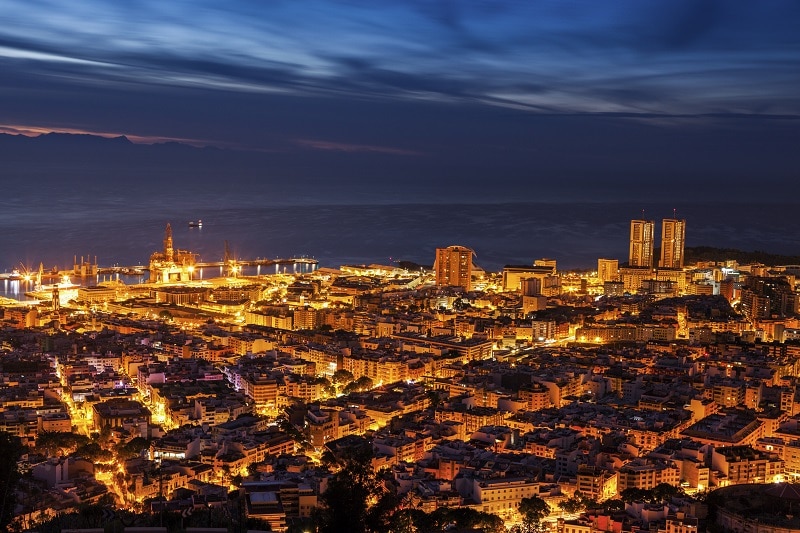 Santa Cruz de Tenerife is 10 minutes away by car from La Laguna. Little by little, the capital of the island is positioning itself as a tourist destination thanks to the push of cruise ships that arrive on the island mainly during the winter and spring months. Its offer of visits is not limited to the commercial but it also has beautiful parks, golden sand beaches, an imposing auditorium and a Maritime Park where you can cool off the hottest days of the year. This list of hotels in Tenerife is eminently business oriented.
Accommodations in the west of Tenerife
There is still more. Near the cliffs of Los Gigantes there is another tourist center: Santiago del Teide. Sun and beach area that can be encompassed in the south by its good weather.
Undoubtedly, the great interest of this area of ​​the island is on earth, with the great cliffs of Los Gigantes, and in the sea, with the sighting of cetaceans that can be observed throughout the year as they live permanently between Tenerife and the island of La Gomera.
Accommodations in El Teide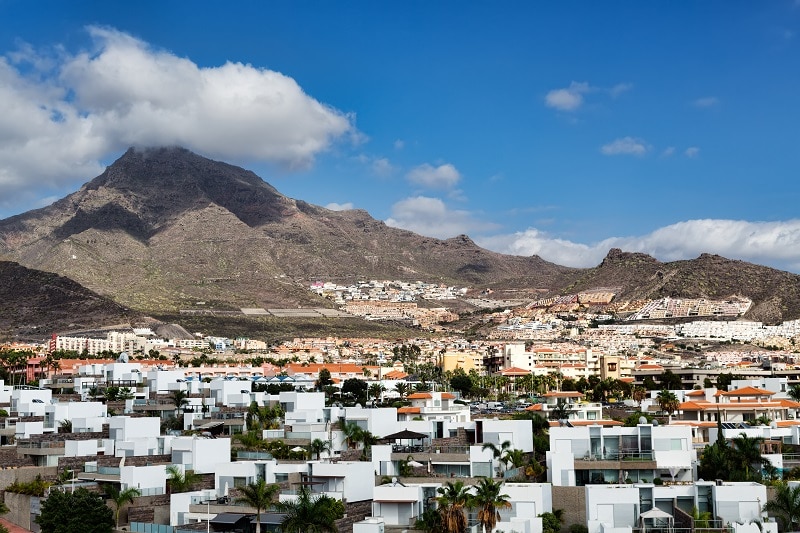 Due to its remoteness from the rest of the island to sleep in El Teide you have to be clear about what you are going to do. Walk its best known trails and enjoy the peace, starry nights and the exclusivity of being in a place where few people sleep every night.
Not a bad plan for a romantic getaway. There are some hotels in Tenerife where you can open the window at dawn and see Mount Teide in front of you which is an indescribable experience like watching the sunset. Oranges and violets show a totally different National Park than the one seen during the day.
We hope that this guide of hotels in Tenerife will be useful and you can prepare your perfect trip. If you travel with enough time we propose a combination: stay a few days in the north area for cultural visits and leave the last days for the south area enjoying a luxurious hotel. If you have any questions, you can leave it in the comments.