In recent years, there has been a massive boom of crazy golf in London, especially in its southern part, where the most exciting venues are observed throughout the city. Themed venues are depicting dinosaur eras, epic treasure hunts and retro arcade scenery ready to evoke vivid memories of your childhood. In these imaginative crazy golf courses, you can get lost for hours playing with your friends, companions, and children in one of the coolest things to do in this massive town. There is no actual age limit in these places because, simply, the feeling of fun does not know age. So take the stick in your hands and try to "score" in your pleasure, exploring the best places for crazy golf in south London.
Putt in the Park, Battersea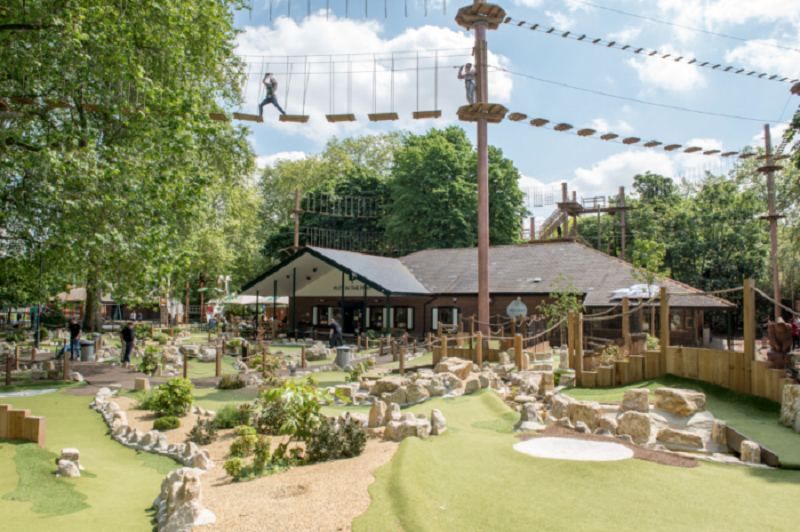 In the heart of the lush Battersea Park, we discover the Putt in the Park crazy golf course, which can offer unique moments of fun and carefree for all ages, from adults to teenagers and children. Its unique design combined with the beautiful landscape it provides through its slopes and waterfalls, make it an ideal destination where relaxation and fun go hand in hand. After the fun games in its courts, you can enjoy delicious specialities from the hands of the super talented chefs of the area, specializing in Neapolitan pizza baked in a wood oven. And the icing on the cake? You can then enjoy a relaxing walk in the endless park of the area, holding your coffee in your hands and enjoying the refreshing spring breeze.
Dragon Quest Adventure Golf, World of Golf Croydon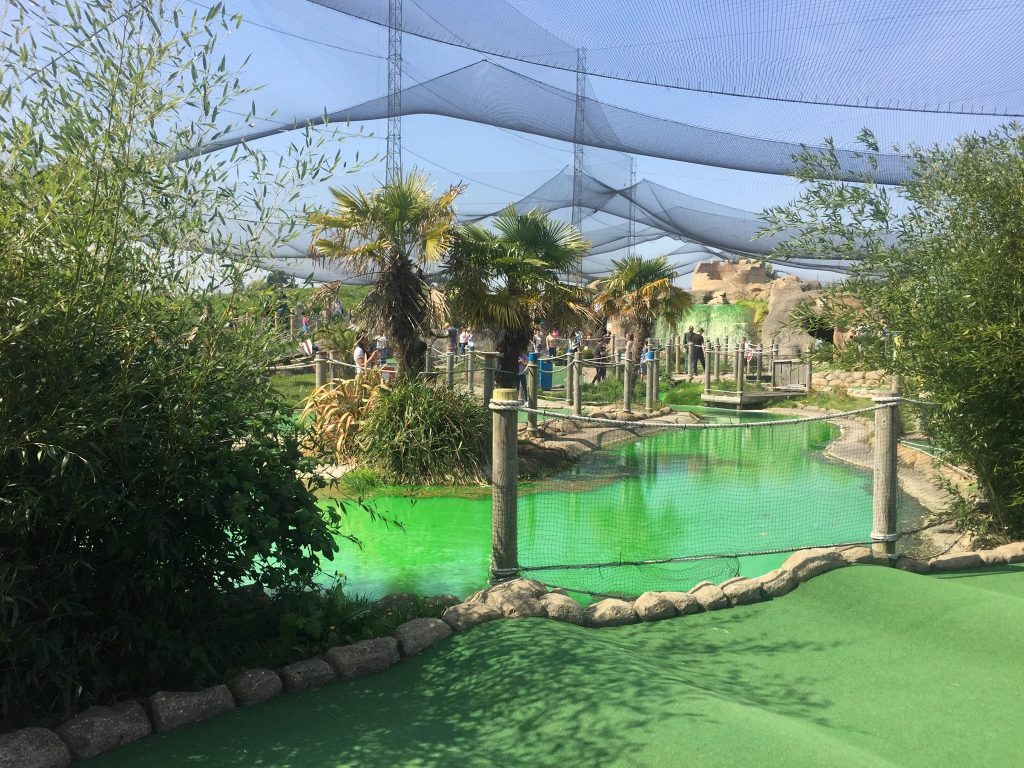 Can you imagine playing golf with dragons? A setting created by the most intense and brilliant children's imagination invites all those who seek fun through adventure and exploration. The fresh air of the area, combined with the beautifully designed playground, are the two most essential components of the success of this crazy golf venue. The space also allows families to organize their own children's parties, which is very important for all those children who seek interaction with their friends and classmates.
Mr Mulligans Dino Golf, Sidcup Bypass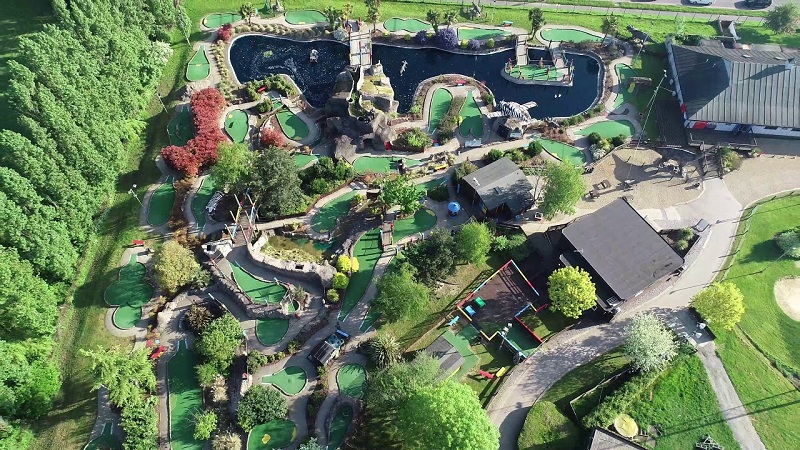 As you can see from its title, this crazy golf venue focuses on the dinosaur era. And dinosaurs may have been extinct for thousands of years, but the fun in the game is definitely there. Explore the various wonderful areas of the space, play endless hours under the beautiful sky of Sidcup and win improbable gift vouchers for you and your loved ones. You can really get lost in the 36 "dangerous" golf holes that pose a challenge to any visitor who chooses to play this undoubtedly exciting game.
Plonk Crazy Golf, Peckham Levels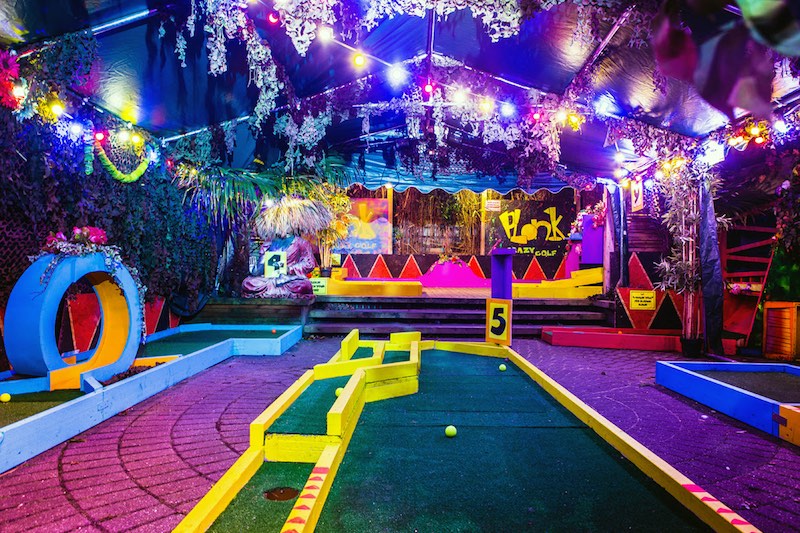 Finally, we have perhaps the most modern and youthful place for crazy golf on the south side of London. The area of ​​Plonk Crazy Golf has everything that a young soul can ask for: bright colours, diffuse energy, imaginative slopes, cocktail bar and arcade games. It is an ideal place where people meet (now adopting the required measures and social distances) and live an authentic gaming experience that combines pure pleasure with modern aesthetics. By making a private reservation in this area, you secure the place in one of the entirely different nine holes of the crazy golf course, constructed and placed in this way, so that you do not have to worry about a possible crowd that will hinder your experience.