You want to visit Singapore but your time's limited and it's overwhelming to decide where to go? Don't worry, as always, here you have us to support you. Don't miss these places!
– The Singapore Flyer: it truly reminds to London Eye (or vice versa) and offers the best views of the city. It reaches you up to 165 meters since it's one of the world's largest wheels. Although it's not cheap, you should stop by there cause you won't regret it.
– Merlion Park: This imaginary creature half fish half lion, is undoubtedly the symbol of the city. It was designed by Fraser Brunner as a logo for the Singapore Tourism Board and few meters away you find the original Merlion sculpture, with much smaller dimensions.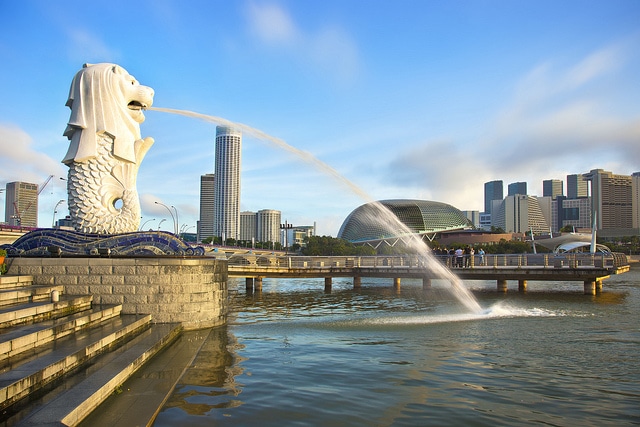 – Orchard Road: An exclusive place for the buyer, full of malls and expensive shops (even exclusive malls for unique brands!). You should take a look around here, but if your plan is not to buy, maybe you don't find it very special.
– Marina Bay – Not only it's one of the best hotels in Singapore but also a theme park that shows a breathtaking spectacle of water, light and color: it's a recreation of an everyday scene in a fishing village, when suddenly there is a burst of water, light, laser, color and sound. Thousands of fountains jet up at high power, changing lights and color, sound … a fantasy.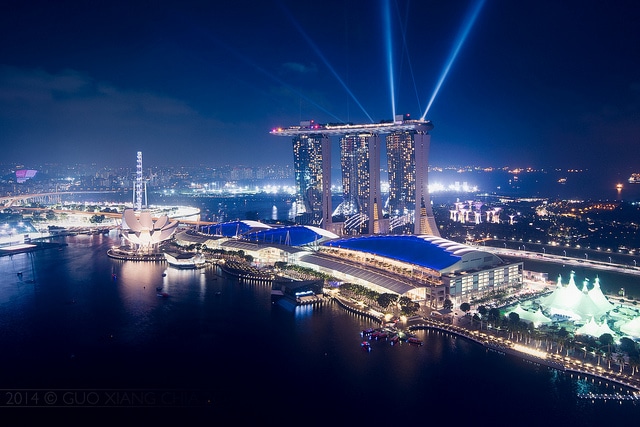 – Chinatown: This popular area is characterized by low houses. It emerged in 1821 and is the center of the Chinese community in the city. Along the streets we can find many bars and restaurants. A point of interest is the Buddhist Temple and the Sri Mariamman Hindu temple. There are also many street stalls where you can buy goodies at good prices. In Chinatown there are many other establishments devoted to reflexology and oriental medicine. At night, on weekends, it's a nightlife district in which there are many pubs and karaoke clubs. The gay bars are also found in this area.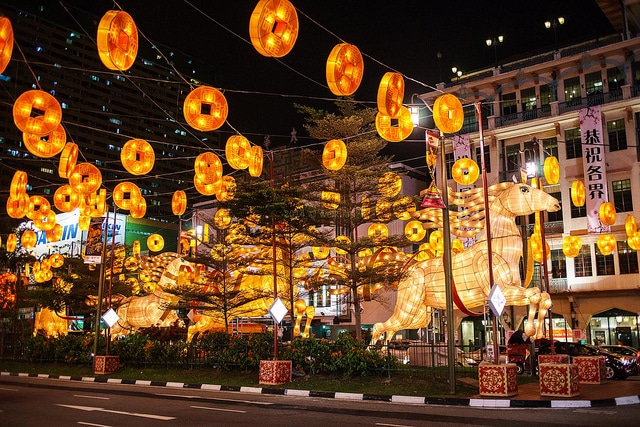 – Little India: Singapore is famous for its ability to integrate different cultures and religions, so much that sometimes only a block divides Muslims from Indians or Chinese from Malaysians. This is undoubtedly a very characteristic district and pleasant place to visit, home of the indigenous community. The area is characterized by a multitude of Hindu temples, including the most fascinating one, the Penumal Srinivasa, known for its rich decorations and beautiful ceremonies and rituals. The streets are invaded by people who stroll through the gift shops, usually the cheapest in the city, as well as restaurants serving Indian delicacies. If you go shopping in Singapore, this is certainly the most convenient place.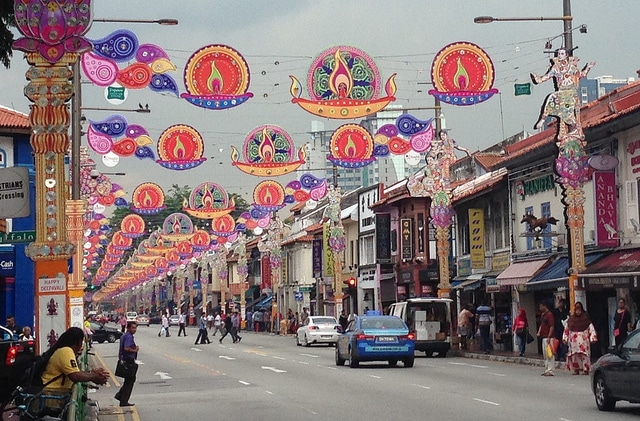 Photos: Kenny Teo, Gaelen, Wei Kuan Tay and Guo Xian Chia.