There are plenty of locations that you may look to add to your so-called "bucket list", with many of these situated in the US.
From the brightly lit Vegas strip in Nevada to the loud and brash city of New York, there are certainly plenty of North American locations that you should visit before you die.
We'd argue that the 'Mountain State' of West Virginia should also feature on your list, with its beautiful Appalachian sounds, delicious cuisine and green, rolling hills.
But should West Virginia make it onto your bucket list? Here's a compelling argument to visit this underrated US state!
Appraising West Virginia's Natural Beauty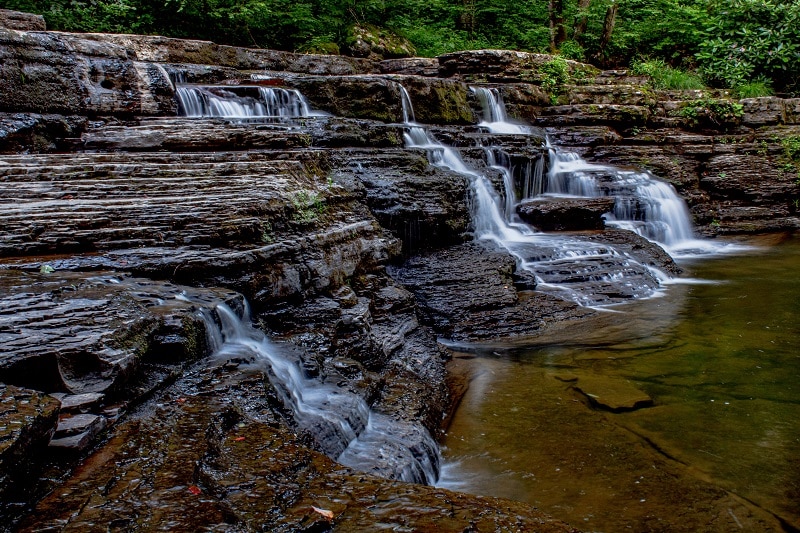 As you'd expect from a jurisdiction with the nickname 'the Mountain State', West Virginia is renowned for its incredible natural beauty.
An appreciation of the great outdoors is certainly central to the state's identity, while it's also reflected in its motto 'Montani semper liberi' ('Mountaineers are Always Free').
We'd recommend visiting in the autumn if you can, as this will make for a considerably cheaper trip while enabling you to enjoy the region's stunning fall colours.
West Virginia is also home to America's newest national park, with the New River Gorge classed as the 63rd official such location stateside.
Here, you'll be able to enjoy stunning waterfalls and breath-taking views of the surrounding landscape, while the local wildlife also provides some incredible sights and experiences.
Harpers Ferry is another popular location for nature lovers, while this quaint and historic town intersected the American Civil War and three participating states throughout the conflict.
Certainly, this location combines stunning natural beauty with an incredible sense of history, so it's well worth a visit if you head to West Virginia.
A Look at Casinos and Nightlife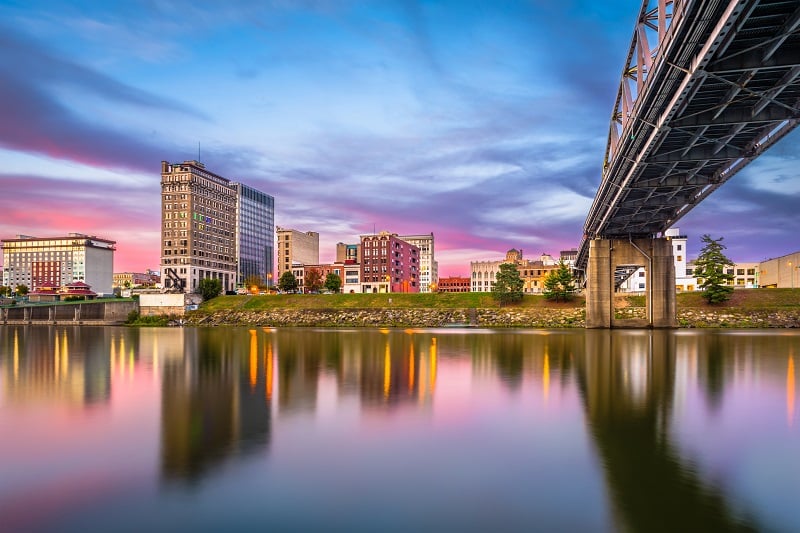 While West Virginia's casino industry may not be as renowned as Vegas or New Jersey, gambling is a pastime that remains incredibly popular both on and offline in WV.
Certainly, WV online casinos are catching up with their stateside rivals, with the state one of just six US jurisdictions to legalise virtual gambling over the course of the last decade.
There are also five brick-and-mortar casino locations in West Virginia, four of which are so-called "racinos" that combine upright slot machines, table games and poker iterations with a corporeal racetrack within a single complex.
The most popular of these is the Mountaineer Casino in Chester, Hancock, with this situated in one of WV's most picturesque counties and home to some spectacular surrounding views.
The fifth and final location is situated at the Greenbrier hotel, and limited only to the resort's paying guests. However, if you're a fan of land-based gambling, you can book in for a stay at the Casino Club and indulge your passion for casino games while seeing what the county of Greenbrier has to offer.
Interestingly, The Greenbrier has earned accreditation as a National Historic Landmark numerous times over, with the Grand Hotel having welcomed a staggering 26 presidents, royalty and foreign dignitaries during its rich history.
Enjoying Stellar Activities When Out and About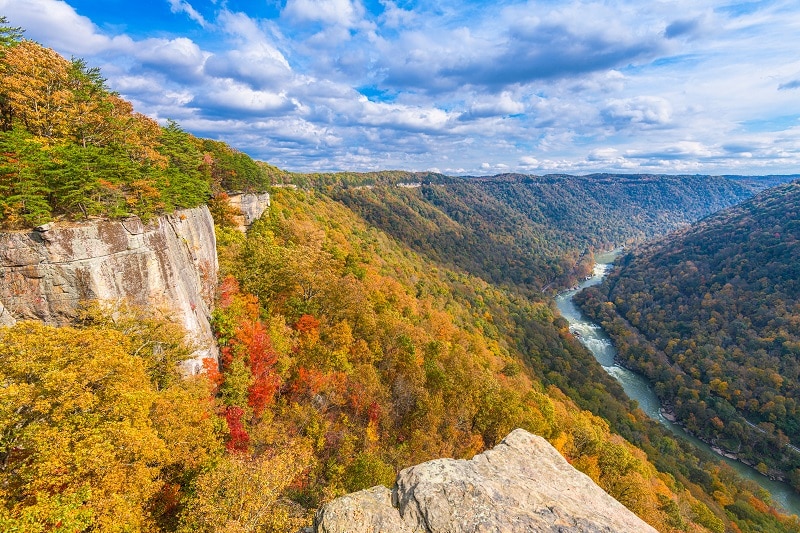 If you do have a passion for the great outdoors and also like to remain active when immersing yourself in the surrounding environment, West Virginia is certainly a place you should visit during your lifetime.
Certainly, the state is home to some spectacular hiking trails, while you can also enjoy similar recreational activities such as rock climbing in the region's most mountainous areas.
Incredibly, West Virginia is also home to some tranquil fishing spots and even ski slopes, with the Snowshoe resort featuring a huge number of different trails that cover a full range of drops and experience levels.
With its 800-foot vertical drop, the Snowshoe Basin is incredibly popular and features 38 trails served by seven lifts. Then there's Silver Creek, which boasts 18 trails and 12 that are open for night skiing.
As for the Western Territory Area, this is considered to be the Snowshoe's most advanced terrain with more than 1,500 feet of vertical drop. This steep and rugged terrain has also been designed by the iconic Olympian Jean-Claude Killy, ensuring that it creates a significant challenge even for experienced skiers.
The Last Word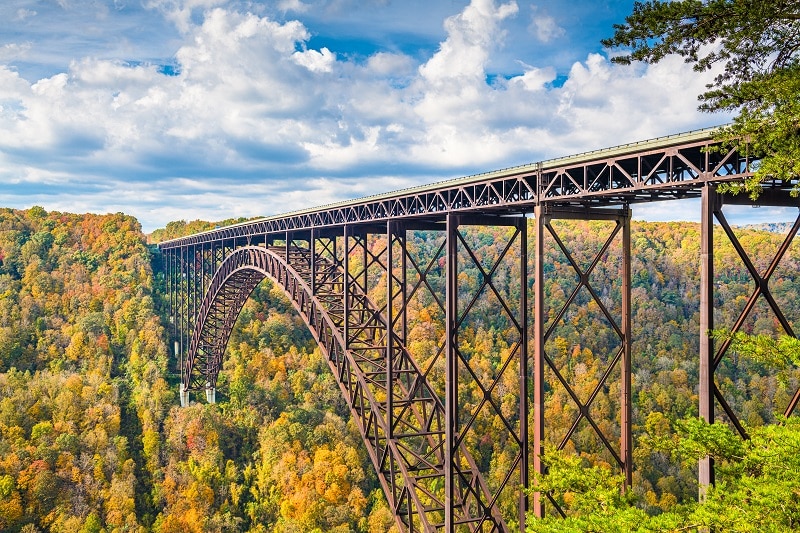 As we've already touched on, WV is also a storied state with an incredible political history, while the region is steeped in culture and highly influential within the arts.
This creates yet another region to visit West Virginia, which offers something to everyone whether you're passionate about nature or outdoor activities or simply want to wager at one of the state's immersive casino locations.
On a final note, you can also find some truly stunning accommodation in WV, while the range of options available is also quite diverse. From log cabins with outdoor hot tubs to quaint and rustic B&Bs, you can find the perfect accommodation for you within a broad budgetary range!