There are cities separated by a border, others like Budapest are among the first divided by a river, and there's Ronda, divided in two by a precipice which is 200 meters high over the valley below, on which was built a spectacular bridge, the new bridge that you see in the picture.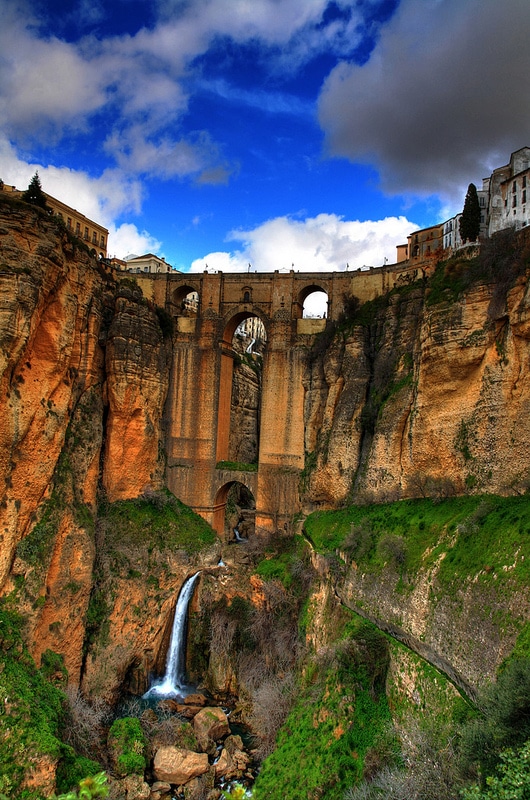 There are 40,000 inhabitants in Andalusia, the first Roman, then Arabic, Spanish and finally, Ronda is one of the most beautiful cities in the region, which could be visited along the route that leads from Granada and the in mythical Alhambra Palace, in Seville.
Far from the crowded tourist routes, the city retains the charm of Arab towns, which combines a spectacular natural landscape. There is so much to see: the bridge, the old Moorish citadel, the church of Santa Maria La Mayo( built over a mosque,) the path along the walls, the Alameda Park del Tajo, the bullring, the gardens of Casa Del Rey Moro, the museum of the Bandits and much more.
It is very well connected by trains, with both Madrid and with the more touristy Torremolinos and the Costa del Sol, turns easily on foot.
By Nikos K
Photo: Ben Urmston