Particularly us the Europeans, surrounded as we are by classical culture, surrounded by expression works of that culture, when we travel in the United States, we are hardly attracted by the modern works that appear  in that culture. But then, when between skyscrapers, bridges and futuristic mix of tastes and cultures, we see the sign of the classical greek-roman culture, then, even if only a little, we are proud of that culture.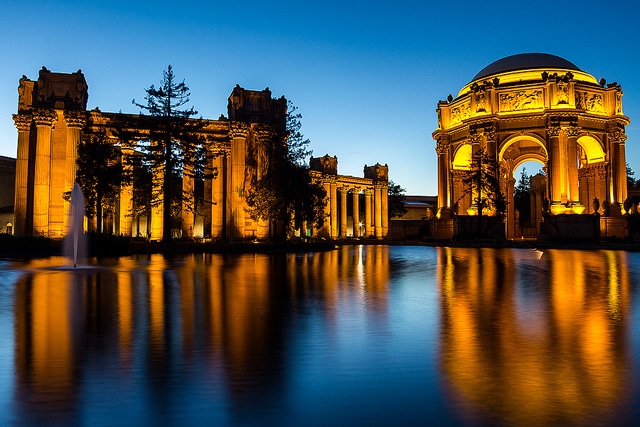 The Palace of Fine Arts in San Francisco is a monumental structure built in 1915 at the "Panama-Pacific Exposition," in order to create an exhibition space for works of art presented during the event. Of all the many facilities built for that show, this is only one survivor and it is the only one still located in its original location.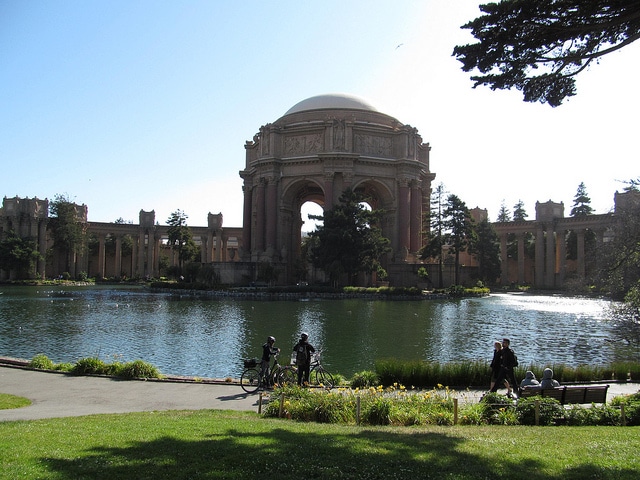 It remains a popular attraction for tourists, but also for the residents and it is the favorite for "American Style" weddings, where you can also take pictures for the photo album of the wedding. To understand how popular this is  in the States you have to know that it is one of the miniature replicas representing Frisco at Disneyland in Anaheim.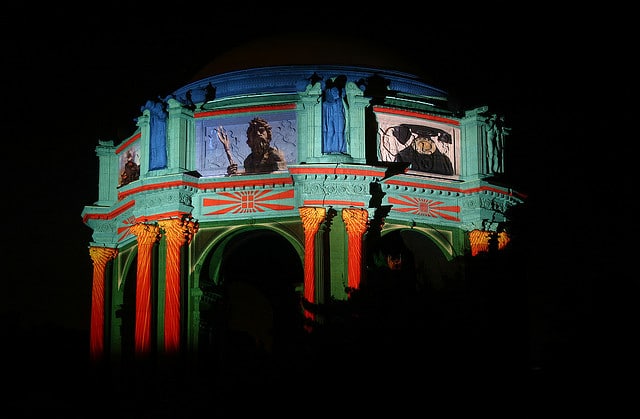 It is not only a place of rest and relaxation, but also a meeting place for many activities, from concerts, competitions fashion, yoga classes and public lectures. Check here: www.palaceoffinearts.org/Events.html  to see the scheduled events.
Photos: Reijii,  Dougtone, ue06