If you are a lover of yoga, have an affinity for the teachings of Dalai Lama or have always dreamed of seeing the Himalayas up close and personal, you can't miss Dharamsala. It will steal your heart and deeply ground you in a way you may have never experienced before. There is a certain air here that is so fresh and beautiful. You will feel alive and open to whatever happens here. Every adventure has a story and you will surely have your own. The place you find your heart longs to be might be within the temple grounds of the Dalai Lama or maybe somewhere out in nature. You'll meet wonderful people because the place attracts those who are looking for a deeper experience, just like you. Here are the reasons you have got to visit Dharamsala.
To Witness the Miraculous HillSide Houses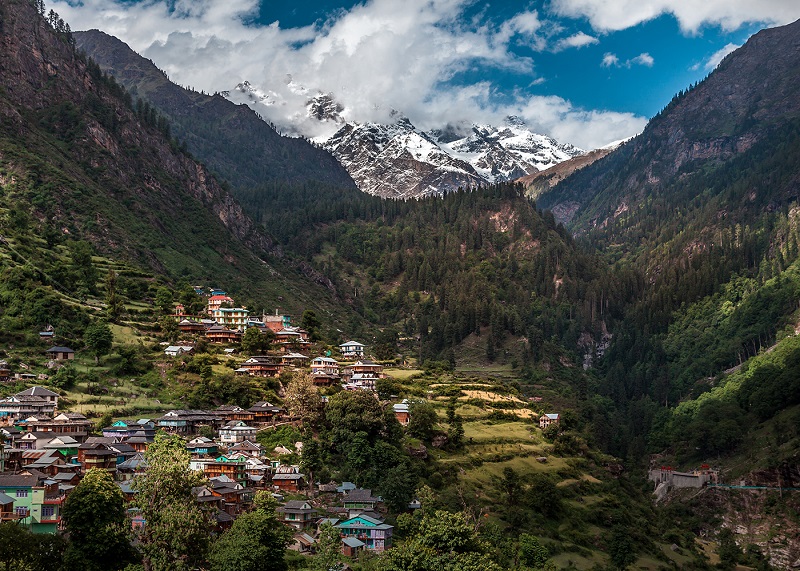 Source: Link
These houses sit on the side of the cliff as though they're dangling. They are in the upper part of Dharamsala. It is a Tibetan village and it is mesmerizing,to say the least. This area is also known as McLeod Ganj. Worth checking out for sure as the scene itself is incredibly serene. There is an old growth cedar forest that surrounds the little village. It is a rare scene that you won't see anywhere else in the world.
There is An Abundance of Peaceful Places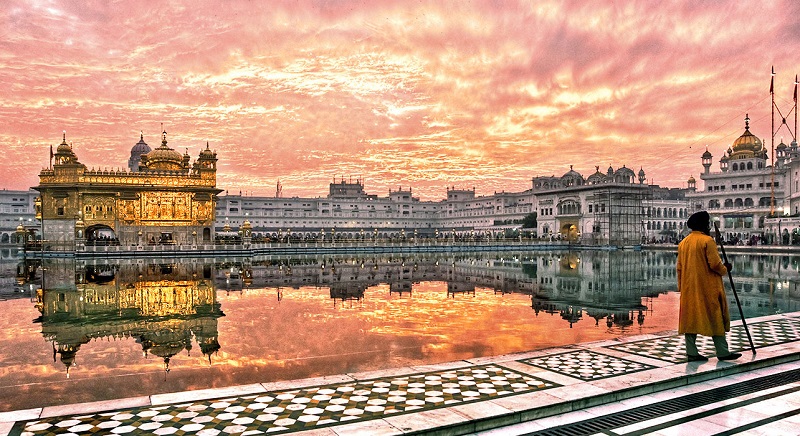 Source: Link
In Dharamsala, you don't have to go far to find absolute peace. You can hike for days if you want to,however. The monasteries and temples are open to anyone looking for silence and a place to reflect or pay homage to Buddha. You can also just go into the natural surroundings to spend time alone. There is a lake here and it's easy to catch a ride to just hanging out by it. You can find yourself on a mountain peak overlooking the vastness of nature. Just feel out the spot that speaks to you. Surely you'll find it, even if you're not looking. If you're heading out on a bit of a hike, pack a lunch. You never know how long you'll want to stay.
Day Trips to Places Like The Kangra Valley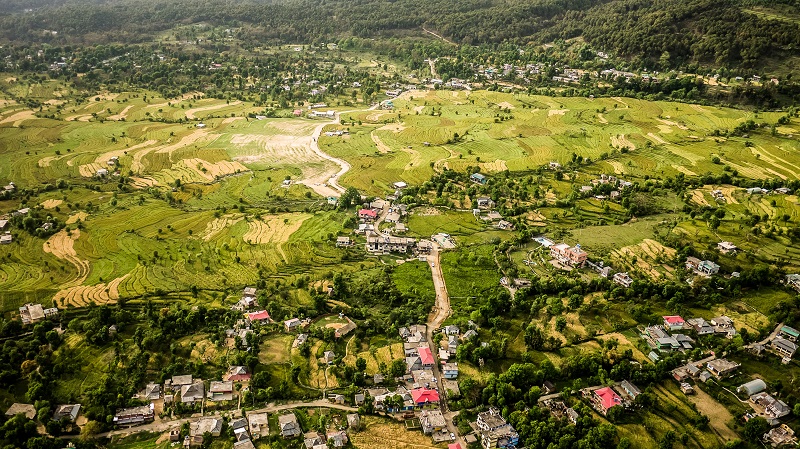 Source: Link
If you're in decent physical shape, you'll want to take this one day tour. The Kangra Valley is nestled deep in the mountains. While it is the main attraction of the tour, along with the Masroor Rock temples, the journey is just as majestic. The Masroor rock temples are temples that were cut out of rock and face northeast in the direction of the Dhaladhar mountain ranges which are a part of the Himalayas. You will experience the sheer magnitude of the mountains here as they tower over you.
Go to the Honourable Dalai Lama's Temple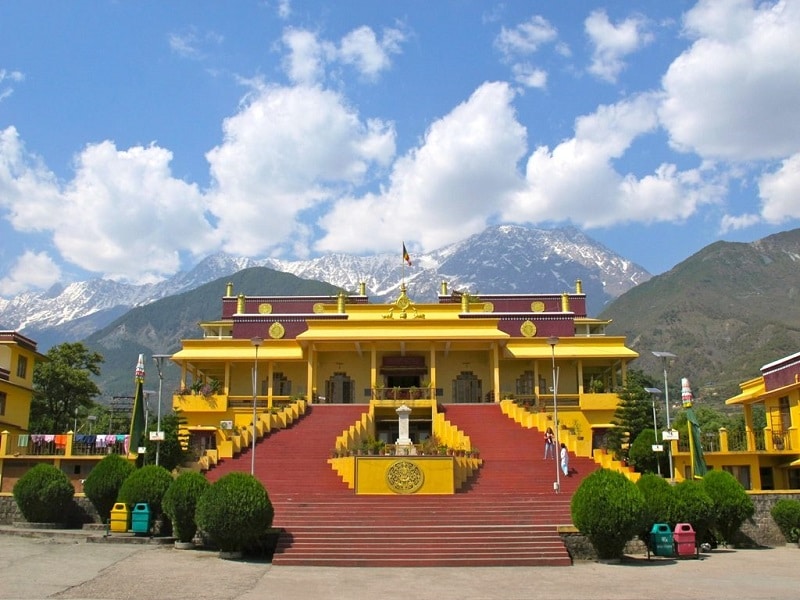 Source: Link
The Dalai Lama calls Dharamsala home and he has his own temple here that the public is welcome to enjoy. The halls for meditating here are incredible. The breeze will waft through as you sit in silence with your thoughts. Some say that the mountains will tell you secrets if you listen closely enough. The complex is quite large and houses a lot of information about the culture of Tibetans. You will get first-hand information on what happened when they lost their homeland. There is a library here and a cafe you can relax in.
Take in the Rich History of the Tibetans
Tibetan culture is beautiful and rich. You can learn a lot about who they are and their long history. Also, how they came to call Dharamsala home. Here, there are many important artifacts of Tibetan history that were thankfully saved when they had to flee from their home.
Go Visit a Tea Plantation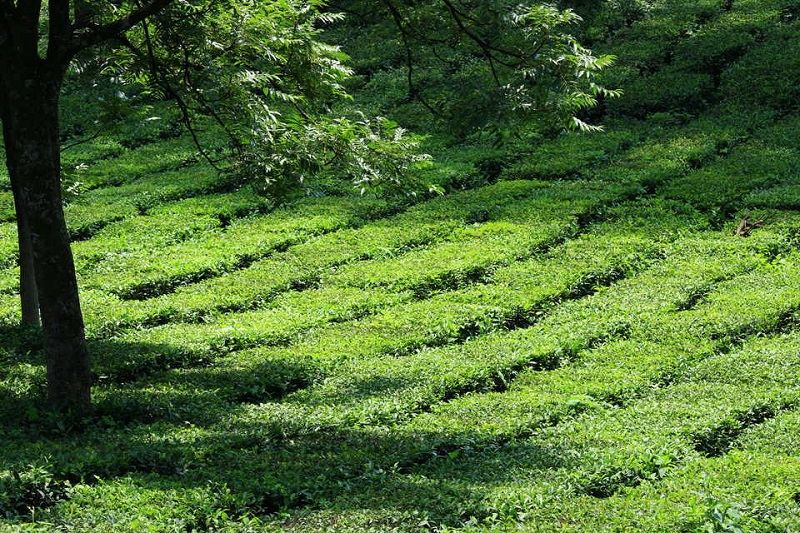 Source: Link
Tea has long been an important part of the Himalayas. The Dharamsala Tea Company has been making tea for six generations. There is a special tea, Kangra tea, that is harvested here and is probably the highest altitude tea growing anywhere on earth. This gives it a unique taste that tea lovers will enjoy. Even if you're not passionate about tea, the grounds at the plantation are worth visiting. It's a very relaxing place to spend an afternoon at.
Yoga Teacher Training in Dharamsala
If you are a lover of yoga, taking your yoga teacher training in Dharamsala is not only a good career move but a life-transforming experience. Many people will take their yoga teacher training here even if they don't plan to teach. You learn so much about the practice, probably things you didn't know about. Yoga is thousands of years old and there are many aspects to it that go so deep, it's hard to find the time to learn about it at home.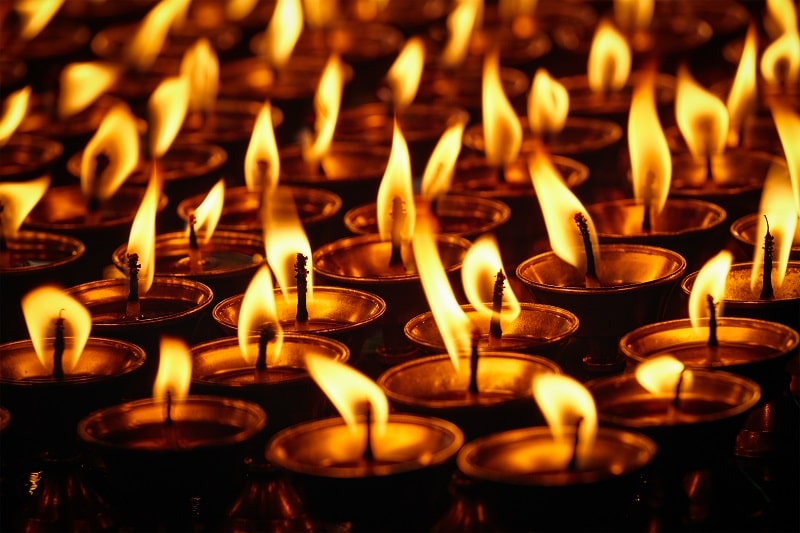 Getting educated by locals and people who have dedicated their lives to yoga just can't be compared to anywhere else but India. It is the true, authentic experience that gives your life value. It also costs way less than most places in the world. You'll stay at the teacher training facility and they provide healthy food as well. If you have the time, this is a must do while you're in Dharamsala.
Dharamsala should be explored on your own good time. Don't have too much planned before you come. You might meet people that are taking a hike or you may just want to do things on the fly. Here, life moves slowly so you don't have to worry too much about anything. Just get here, take it all in, and be in the moment.