Seasoned veteran or first-time concertgoer, this guide will fill you up with knowledge and have you ready to get down in the desert.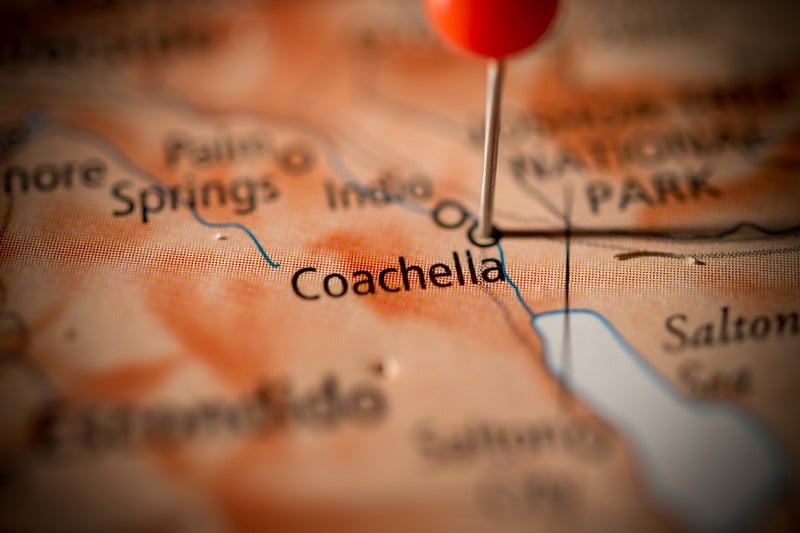 Information on Coachella can be sparse, awkwardly presented, and incomplete – "it's just great vibes" is all well and good, but how do I get tickets and what's the nearest airport? If you've been sat casting longing gazes at the Coachella Instagram feed for months on end, then the nitty gritty of how you actually get to Palm Springs for one of the world's biggest festivals might have passed you by.
Worry not! This guide will fill in all the gaps, covering the boring logistics of attending and providing a checklist to make sure that you not only get there, but have an experience worthy of an event of this magnitude when you eventually do. While we're on the topic of making it extra special, a quick shout-out to the ultimate in luxury travel: private jet charter.
Arriving at an event like Coachella via private jet is no longer the sole domain of the acts on stage – you too can sprinkle that little extra stardust on your weekend by taking to the skies in style through air charter providers like Skyllence. Not only will this make the journey to Coachella almost as incredible as the event itself, but you can guarantee that you won't be stuck in a departure lounge and then packed-in next to a screaming child on the way home after three days living in a desert without sleeping – perfect!
Vilma Vaitiekunaite, CEO at Skyllence, a leading air charter service provider, is well aware of the appeal of private jet travel: "We receive hundreds of inquiries a year from people looking to charter a private jet to events like Coachella, and we're happy to assist. Most of the time, it's that little extra luxury that our clients are looking for, but for some it's a simple case of logistics. It's often a huge time save to fly via private air charter, so VIP clients can actually end up saving money by reducing their time spent travelling. Whatever you need, we're always happy to help new and returning clients have the most memorable experiences possible – it will be hard to top Coachella, but we'll try!"
Before we get ahead of ourselves and start thinking about travel arrangements, let's get back to basics. Whether you're sat asking "What's Coachella?" or you're heading out for your tenth year in a row, it's always good to have a firm grasp of the fundamentals. Without further ado, then, let's answer some simple questions.
What is Coachella?
Founded by Paul Tollett and Rick van Santen in 1999, Coachella is one of the world's largest music festivals. Hosted on two consecutive weekends over three days each, this celebration draws around 250,000 people and is renowned for the quality of live music on show, but it doesn't stop there. In recent years, Coachella has also been a haven for the visual arts, and festival goers can immerse themselves in an unmatched creative environment featuring interactive sculptures and other installations.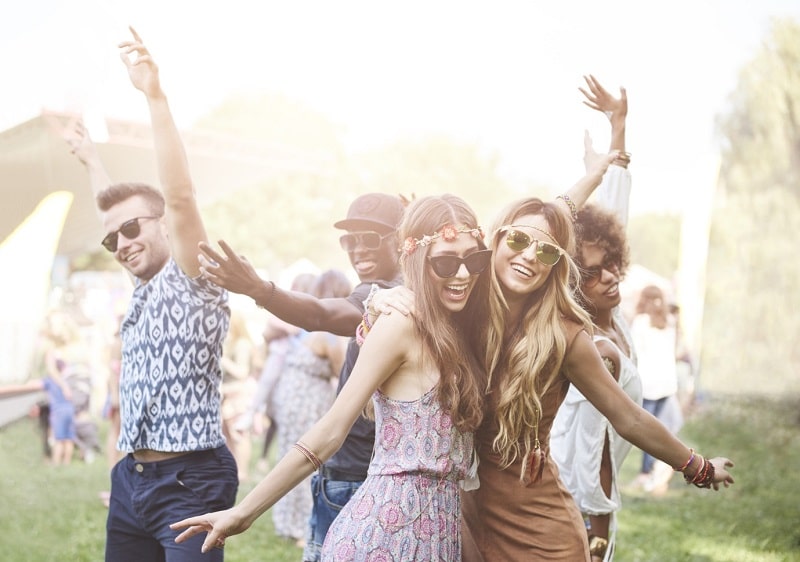 Where is Coachella held?
The Coachella festival is hosted every year (COVID-19 notwithstanding) at the Empire Polo Club in Palm Springs, CA, USA. While many see Coachella as a desert festival, it's no Burning Man – the name Palm Springs, California, should give some indication that the Coachella valley is not as dry as its Nevada neighbour. The sprawling grasses of the Empire Polo Club provide a cosy home from home during the festival, and the stunning hills that surround this area make for the perfect atmospheric backdrop to the action.
When is Coachella?
Unlike some other festivals, Coachella dates are easy to pinpoint as it's always on consecutive three-day weekends in April. In 2023, this falls on Friday the 14th, Saturday the 15th, and Sunday the 16th of April for the first weekend, and Friday the 21st, Saturday the 22nd, and Sunday the 23rd for the second. Don't worry about choosing between weekends, as the running order of the acts are repeated to ensure that as many people as possible are able to attend, so both weekends are identical. This means that all you have to do is select which dates are best for you – or, if you're super keen, why not go twice!?
How Do I Get There?
Coachella is roughly a two-hour drive from Los Angeles, or a 30-minute drive from Palm Springs. If you're heading in from further afield, there are plenty of airports near Palm Springs. The closest are Palm Springs International Airport, Jacqueline Cochran Regional Airport, Bermuda Dunes Airport, or good old LAX. Private jet charters from reputable providers will be able to easily arrange travel to – and transfers from – whichever of these airports is most convenient for you, so there's no need to worry too much about where exactly you'll land.
Who's Playing at Coachella?
The Coachella 2023 lineup includes some serious headline acts: Badbunny on day one, Blackpink on day two, and Frank Ocean on day three. Beyond that, there are familiar names like Gorillaz, Blondie, the Chemical Brothers and Calvin Harris dotted throughout the running order, meaning that whenever you're near the stage something big's guaranteed to be going down. A full rundown of the acts on stage is available online – a warning, though: if you weren't already desperate to go, you will be after reading it!
How do I get Tickets?
Anyone who's been to an event like this knows that tickets can be like gold dust. Fortunately, the fact that Coachella is hosted in such vast surroundings, and over two weekends, means that there are plenty of Coachella tickets up for grabs. Coachella 2023 tickets can be picked up on the festival's website, and rather than breaking down the many different options available here (standard, VIP, VVIP, presumably VVVIP and so forth), it's best that you look for yourself. While tickets (or passes, as they call them) are sold out for the first weekend, there are plenty available for the second. If you really have to attend on the first few days, you could always join the waitlist to be kept informed when people back out.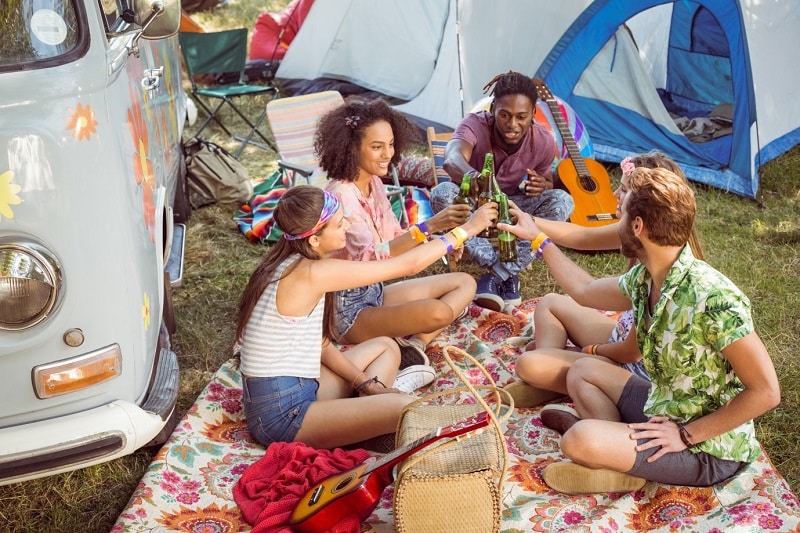 Where Will I Sleep?
Coachella accommodation is, for the most part, not exactly glamorous – but, as with most festivals, that's part of the charm. There's always the option of staying in a nearby hotel and commuting to the festival each day, while those staying within the confines of the Empire Polo Club essentially have three options: car camping, tent camping, or the seductively named Lake Eldorado. The first two options speak for themselves, but the latter offers a slice of luxury in an otherwise fairly grimy festival environment – for a price, of course.
Marking the boundaries of an oasis-like alcove, the tents provided in the Lake Eldorado camping option are more spacious, feature windows to offer a reprieve from the brutal Californian sun, and – their major selling point – come pre-assembled, giving you maximum time to get on with enjoying yourself. If you're committing to luxury by arriving via private jet charter, then this option might offer a continuation of that logic – in for a penny, in for a pound as they say!
What Will I Eat?
Long story short: whatever you want! There's a huge range of food outlets in the Indio Central Market – a vast indoor food hall containing every type of cuisine imaginable. Outside food is not allowed on festival grounds, so there are two approaches to keeping fuelled. Either you bite the bullet and eat what's available within the festival, or you head out on excursions during the day and try to stockpile your reserves, like a squirrel before the winter. Either approach is valid, but eating outside might offer an occasional welcome change of scenery and the opportunity to not be surrounded by people who've slept in a field for three nights – bliss!
Much like with the accommodation arrangements, a portion of the Coachella capacity will look to the premium option rather than slum it with the masses. That's perfectly valid – after all, this is a once-in-a-lifetime experience for many, so why not make it as special as possible. If that's the case, then the "Outstanding in the Field" meal is the ideal way to keep energy reserves up, offering guests a four-course meal replete with "a cocktail and ample regional wine."
What's Coachella? Now you know!
Now that you're fully clued up, you're more or less ready to attend. Before you go head out, though, make sure you're all set by ticking off some must-have items on the following checklist.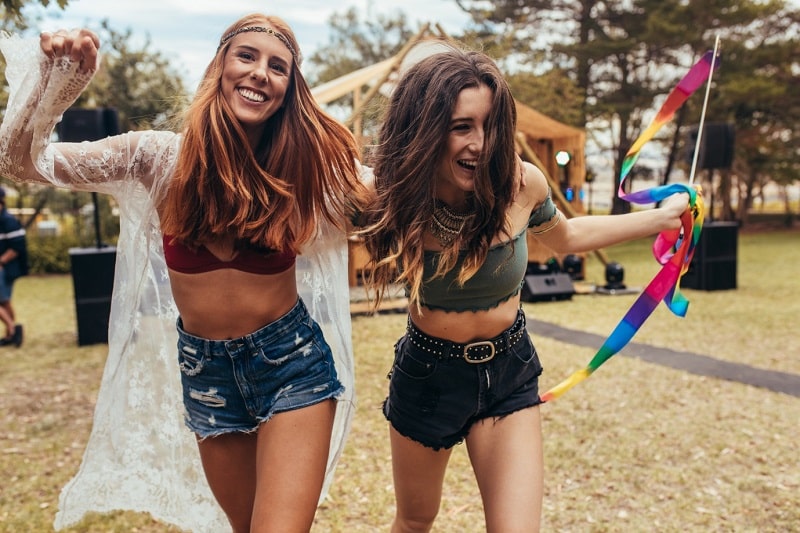 Outfit
Coachella fashion is legendary, and most attendees wouldn't be seen dead without the perfect Coachella outfit. It's hard to define what kind of style is most often seen at Coachella, as your standard festival getup just won't cut it in Palm Springs. Maybe festival chic with some desert vibes thrown in? A little retro hippy nostalgia on top? You'll end up wearing something dirty whatever happens – how will you incorporate that?
Here's an idea: why not test-run your outfits before the event itself? A Coachella-themed party is a great way to give potential outfits a dry run, just make sure that you dance for at least twelve hours non-stop to simulate festival conditions, and maybe fall in some desert sand just to be sure. Choosing Coachella outfits is no doubt difficult, but, ultimately, it's also a very personal thing, so the best I can offer is to wish you good luck!
Transport
It's all very well knowing where Coachella is, but how are you going to get there? Organising transport ahead of time is key, especially when it comes to on-the-ground options. There's no point setting up an incredible private jet travel experience only to then be left stranded at an airport. Instead, either select a package that includes transfers to the exact Coachella location with your private jet chartering journey or, obviously, book well ahead of time.
Partners in Crime
This is the most important item on this checklist by far, as everything else is made a thousand times easier when you're with the right people. If you mess up your outfit and look like a complete fool, at least your friends will be there to relentlessly mock you and make you feel better! Choosing the right group is key, as you don't want half to be obsessed with the festival and the other half to be asking "what's Coachella?" when you bring up attending.
Once you've settled on the perfect crowd – using that term loosely, as you don't want there to be too many of you – it's much easier to organise specific group air charter flights and lend your trip that little extra stardust. It's often said that good experiences are pointless unless shared, and nowhere is that more true than when traveling via private jet. Group charter flights are an amazing way to bond with friends en route to yet more amazing time spent together, and nothing beats that look you give each other while the champagne is being handed out in the cabin, as if to say "are we really doing this!?"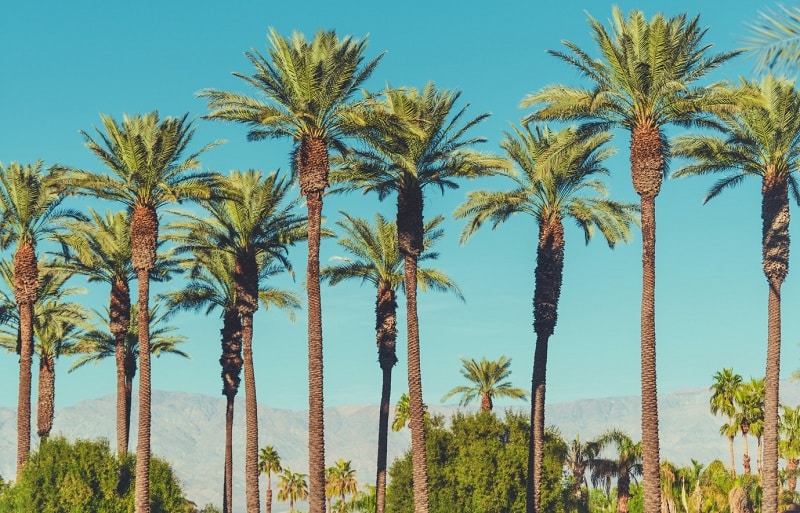 Coachillin'
Flights arranged, threads selected, and friends gathered – congratulations, you're now ready to take on Coachella! There's no better feeling than having everything in place, sitting back, putting your feet up, and being content in the knowledge that your April is going to be mind-blowing. Often, we get everything in place before we sort out transport. If that's the case, no worries – let Skyllence handle it from here and ensure that you're able to charter a private jet that gets you exactly where you need to be at the exact moment you need to be there. After all, it's what they do!
"We're so excited when clients come to us with a specific challenge – like getting to an exact place at certain times on specific dates", notes Skyllence CEO, Vilma Vaitiekunaite. "Helping people enjoy once-in-a-lifetime experiences provides an incredible feeling of satisfaction, and there really is no greater payment than their gratitude. What's more, unique challenges like these are a great way for us to hone our skills so that every future client benefits from the work we've done in the past. It's a win-win for everyone!"