Whether it is the varied and spectacular scenery, unique birdlife or exciting activities that entice you to visit New Zealand, you certainly will not be disappointed.
Nearly 2,000 kilometres east of Australia, New Zealand's two main islands cover a diverse landscape ranging from endless coastlines to ski fields. New Zealand has glaciers, geysers, subtropical rainforests, volcanoes, and farmland.  Its towns and cities are full of charm and there is a myriad of choice for outdoor adventure.
Canadian Karen McCleave served the public as an Assistant Crown Attorney in Ontario for more than 30 years.  When she's not busy with her volunteer work and hobbies, she is planning her next getaway in her quest to visit as many destinations as she can.
"Nicknamed as the 'land of the long white cloud,' New Zealand is an amazing escape for travellers. Make it a priority!" she advises.
Karen journeyed to New Zealand in February 2020, and learned what to see and do.  Here, she presents some tips for those considering a visit to the Land of the Kiwis:
1. Hire a Tour Guide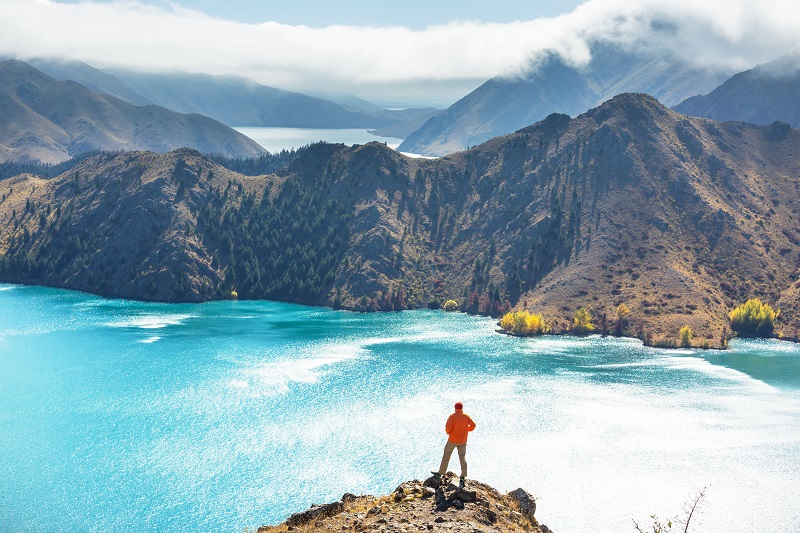 New Zealand has so much to offer that you should consider including time with a tour guide.
Part of Karen McCleave's trip was done through a private tour guide who "introduced us to locations we would not have discovered on our own. They included little known hikes and stops with breathtaking views."
Even if you hire a guide for just a few hours, it is well worth it to discover those 'off-the-beaten path' treasures and learn about local lore.
2. Spend at least a week on the North Island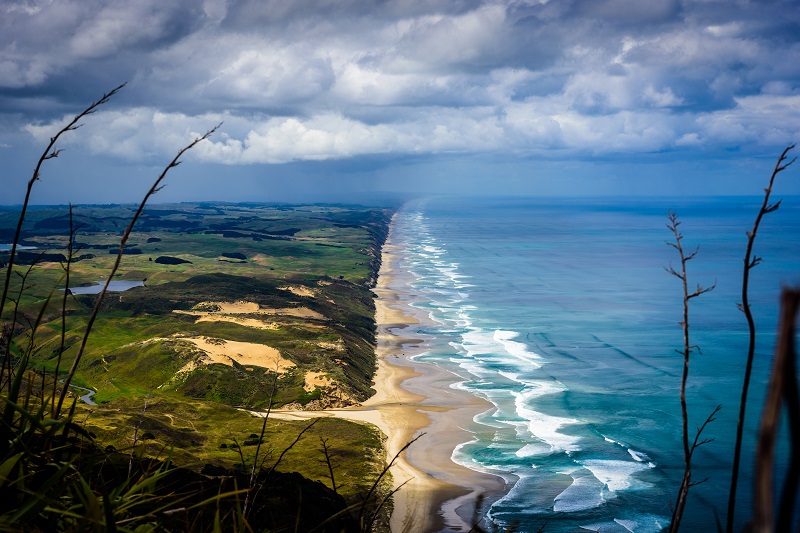 The North Island of New Zealand is home to places like Northland, Auckland, Waikato, and the Bay of Plenty. Waiheke Island, a short ferry ride from Auckland, has lovely beaches. A growing wine industry will introduce you to some vintages you won't find back home.
Besides getting to enjoy some of the best beaches in New Zealand, the north island is a prime location to see geothermal activity in the form of hot pools in Rotorua and the Coromandel Peninsula.
When visiting the north island, Karen suggests leaving time for unplanned exploring. She found this paid off in the town of Napier: "It was an unexpected delight. Populated with Art Deco buildings, built after a devastating earthquake, we lucked into a gathering of vintage cars whose owners were dressed in period costume".
3. Take a day cruise on the Pelorus Mail Boat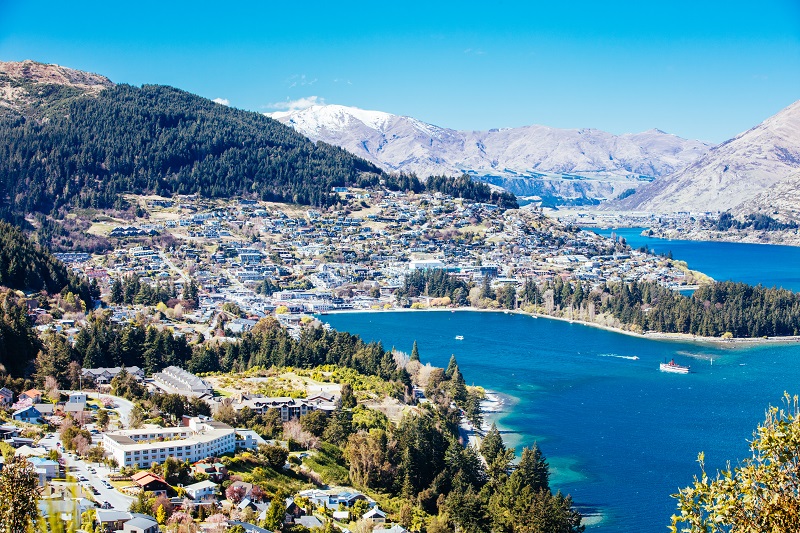 Doing double duty in showing passengers the stunningly beautiful Pelorus Sound, while making drop-offs to its few residents, the informative crew on the Mail Boat provide the opportunity to learn about and see a piece of Paradise! For Karen McCleave, it was a trip highlight: "The Pelorus Sound is a gorgeous memory."
4. Visit Nelson Arts and Crafts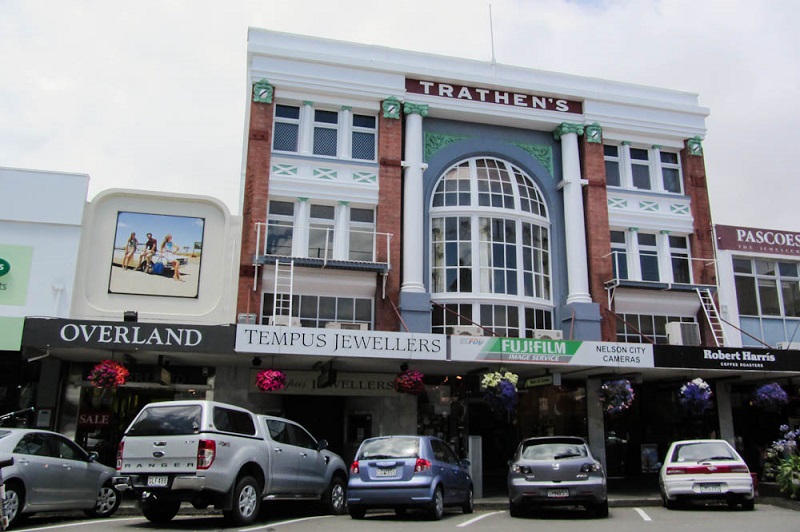 New Zealand's art scene has grown from a marriage of diverse cultures and pure Kiwi ingenuity. Nelson is renowned for its scenery and sunshine, but there's far more to the region. If you find yourself ready to shift your eyes from natural wonders to artistic creation, good news. Nelson is brimming with the offerings of some of the country's finest artists. Only a few minutes outside town is Tahunanui Beach for a safe and refreshing swim.
"If you enjoy experiencing local art when you travel, Nelson is worth the stop. The artists offer a variety of artistic expression, such as pottery from area clay, glass works and painting", said Karen.
5. Explore Aoraki/Mt Cook National Park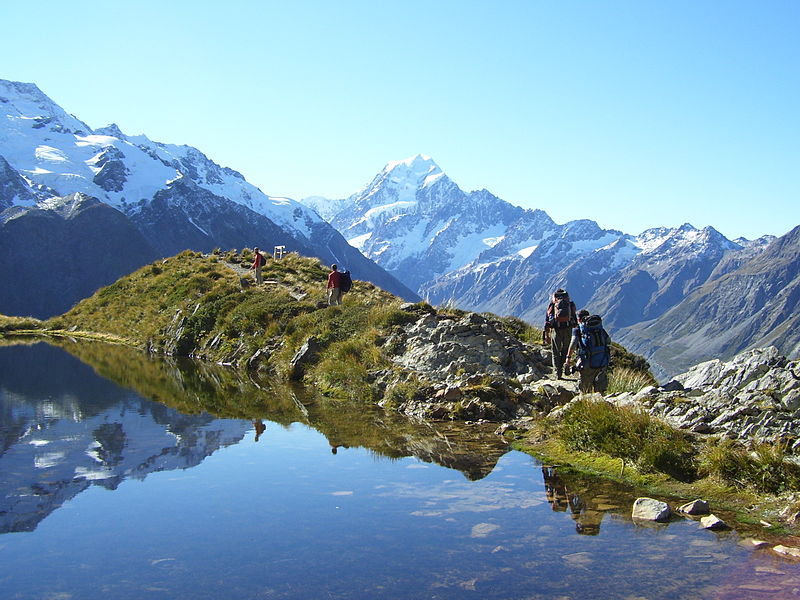 As another trip highlight, Karen explored Aoraki/Mt Cook National Park, where skyscraping peaks and permanent snow fields are awe-inspiring.
"From hiking to serious mountain-climbing, your choices of exploration are plentiful. We were fortunate to thread the weather needle and take a helicopter ride to the Tasman Glacier. Star-gazers will enjoy the clarity of constellations in the night sky."
Although Karen did her research, it did not prepare her for an even more beautiful country when experienced in person: "All the online videos, photos and activities look great from Canada, but until you actually live them, I don't think you can fully comprehend all that New Zealand offers. You will enjoy the engaging people, wonder at the sites and be able to curate your perfect vacation." Bon Voyage!