Staying in a hostel is very typical of travellers, especially, for those who travel alone. But, staying in a hostel with your partner can also be a great idea. Perhaps you cannot imagine sleeping in a shared room with 6, 8, 10 or even more people when you are used to sleeping alone with your partner. For a traveling couple who is not used to sleeping in shared rooms, staying in a hostel can be a challenge. Many couples are concerned about the issue of privacy. Without a doubt, the lack of privacy is the disadvantage of staying in a hostel with your partner, but this also has its advantages. To encourage you to try the experience, today we share the 3 main reasons for which we love stay in hostels.
1. The price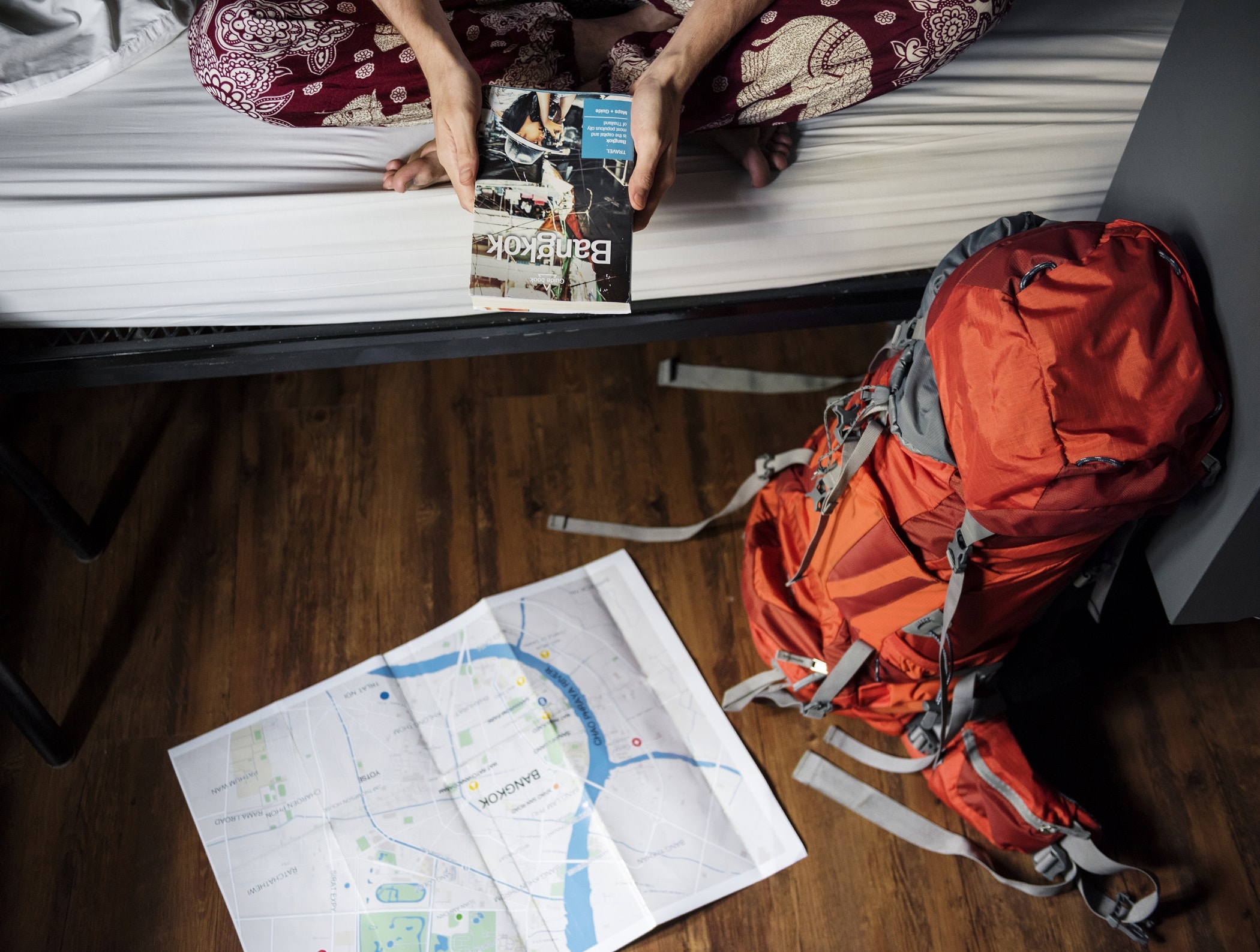 Staying in a hostel is one of the most economic forms of accommodation in the world. If your partner and you are traveling on a low budget or do not want to spend a big part of your funds on lodging, staying in a hostel can be an amazing option. The times that partners stay in hostels serve as a method of saving in order to not go over the budget. Because that money can later be used to do something together, like having a delicious romantic dinner.
However, the truth of it is that hostels found in sites such as Hostelworld are not just cheap but also provide great value for money. Some of the cosiest and most welcoming rooms in the world can be found in their hostels.
2. The company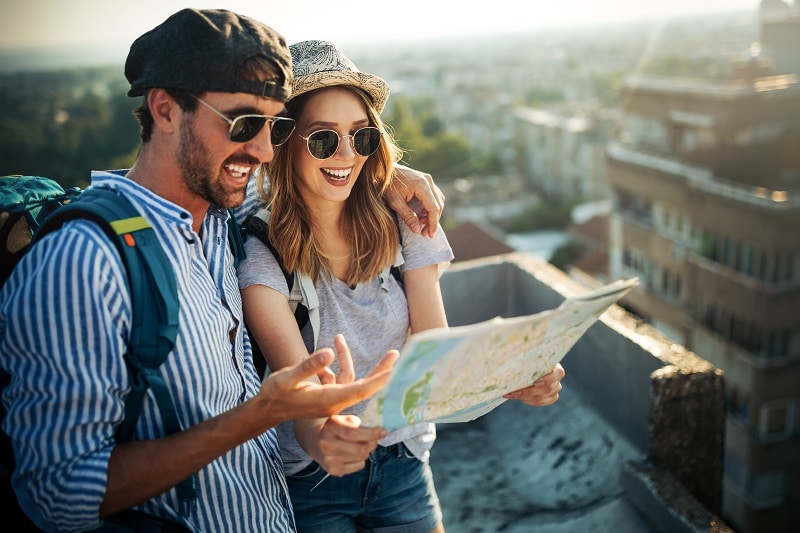 You'll discover that staying in a hostel also means making new friends.  Sacrificing your privacy is not always as bad as it seems. Apart from saving money you'll also have the priceless opportunity to meet new people and hopefully even make good friends in the hostel. With some of which you could even end up creating fond memories during the trip.
When you travel so much with your partner it will always be good to meet other people and expand the circle a bit more. If there are from a different country than you it's also a great opportunity to discover new cultures and ways of thinking.
3. Space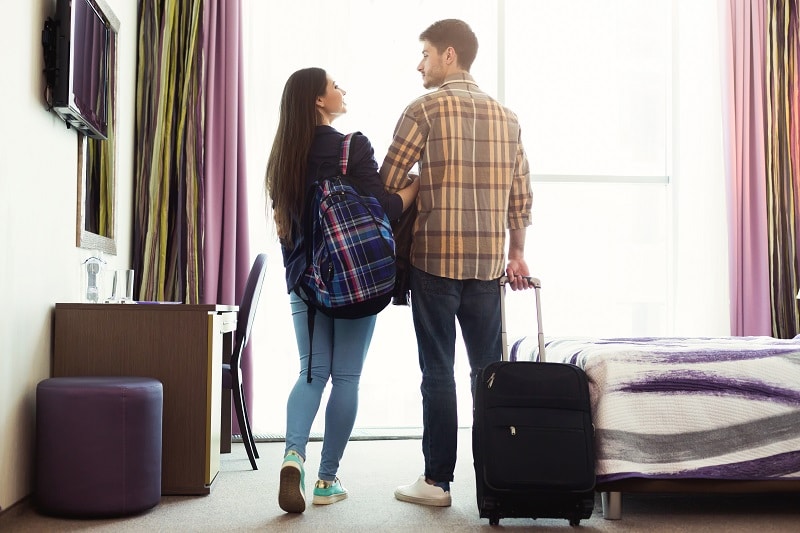 Staying in a hostel gives you back a bit of your space, especially when you travel for a long time with your partner. Couples often love sharing everything, but every once in a while one of the two or both prefer a bit of space. While staying in a hostel, it is as if each regains a bit of individuality. For starters, in many hostels each one has their own bed.
In addition to the bed, we also feel that everyone can do things at their own pace and in their own way. While one takes a shower, the other can chat with other travellers while using the hostel's common areas. Or while one stays at the hostel reading a book, the other can go for a walk with other travellers.
Hostelworld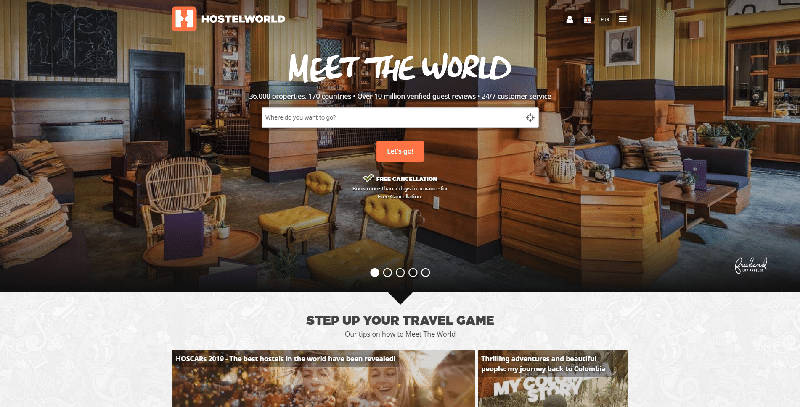 When looking for the right hostel for you and your partner you might encounter some difficulties, either because you're being picky or because it's high season or because you're not sure where to look, or a combination of all three. This is where Hostelworld enters the picture, a platform allowing travellers to find just the right hostel for their next trip, promising ease of booking and security while showcasing some of the most popular hostels in your desired destination.  You and your partner can browse together through the high volume of hostels and decide together on what is most suitable for your dream holiday.
Bonus Reason and Conclusion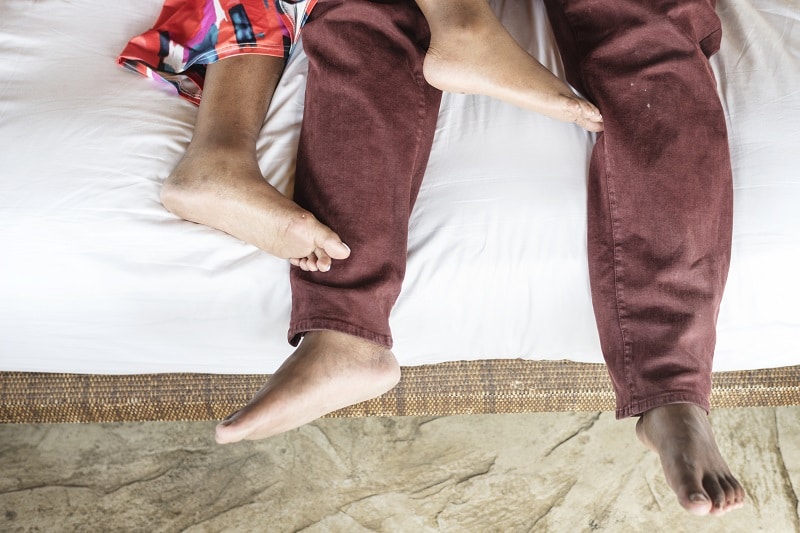 Staying in a hostel with your partner makes you appreciate each other more. After spending a few nights in a hostel, what we want most is to be together again in our own space. Sometimes, separating a bit from your partner helps you appreciate their company more.
This is very relatable for couples who travel for a long time together. During this past year we have travelled to several destinations and have stayed at many unique hostels. Without a doubt in the world, each of them has been a unique experience and we would recommend it for everyone, couples or not.
What is the number one criteria you use to pick a hostel? Let us know in the comments! Make sure to check out Hostelworld to book your next adventure!