Italy has long been a center for art and creativity. With famous works being produced during the Renaissance and High Renaissance periods, as well as Baroque and Neoclassicism originating in Rome, Italy is the place to visit if you are looking for both history and beauty. While well-known pieces can be found across the peninsula, many of the famous pieces are found in either Florence, Vatican City, and Rome. If you're ready for something to feast your eyes on, here are some of the most beautiful sculptures that Italy has to offer.
1. David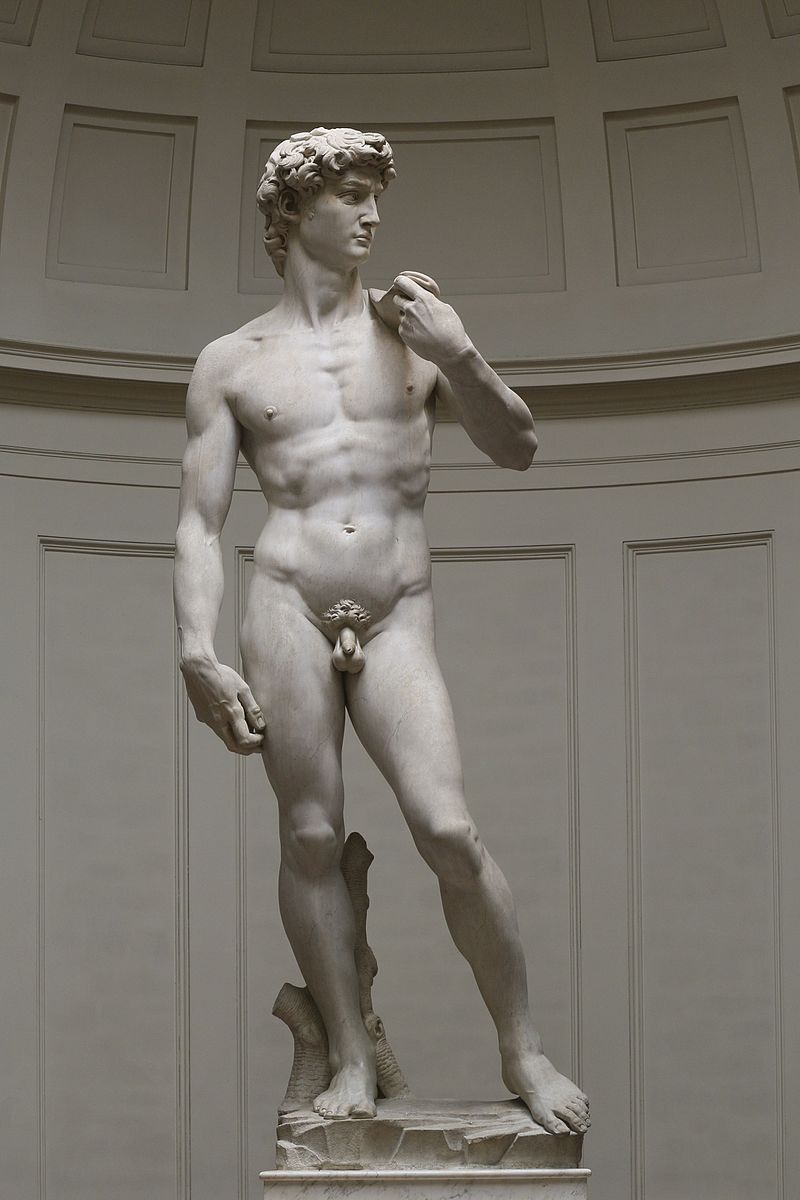 Artist: Michelangelo Buonarroti
Medium: Marble
Location: Galleria dell'Accademia, Florence
Created: 1501-1504
Perhaps the most well-known statue world-wide, Michelangelo's David can be found in Florence. Carefully sculpted from marble, this beauty towers over spectators at 17-feet tall. The subject of this sculpture is David who looks towards Goliath before his battle This piece is a perfect example of Michelangelo's craftsmanship and his attention in detail as he sculpted the nude figure, taking extra pain on perfecting the subject's intense expression before battle. While there are several replicas, many of which can also be found throughout Italy, the original still stands tall at the Galleria dell'Accademia and can be observed by visitors.
2. Hercules and Cacus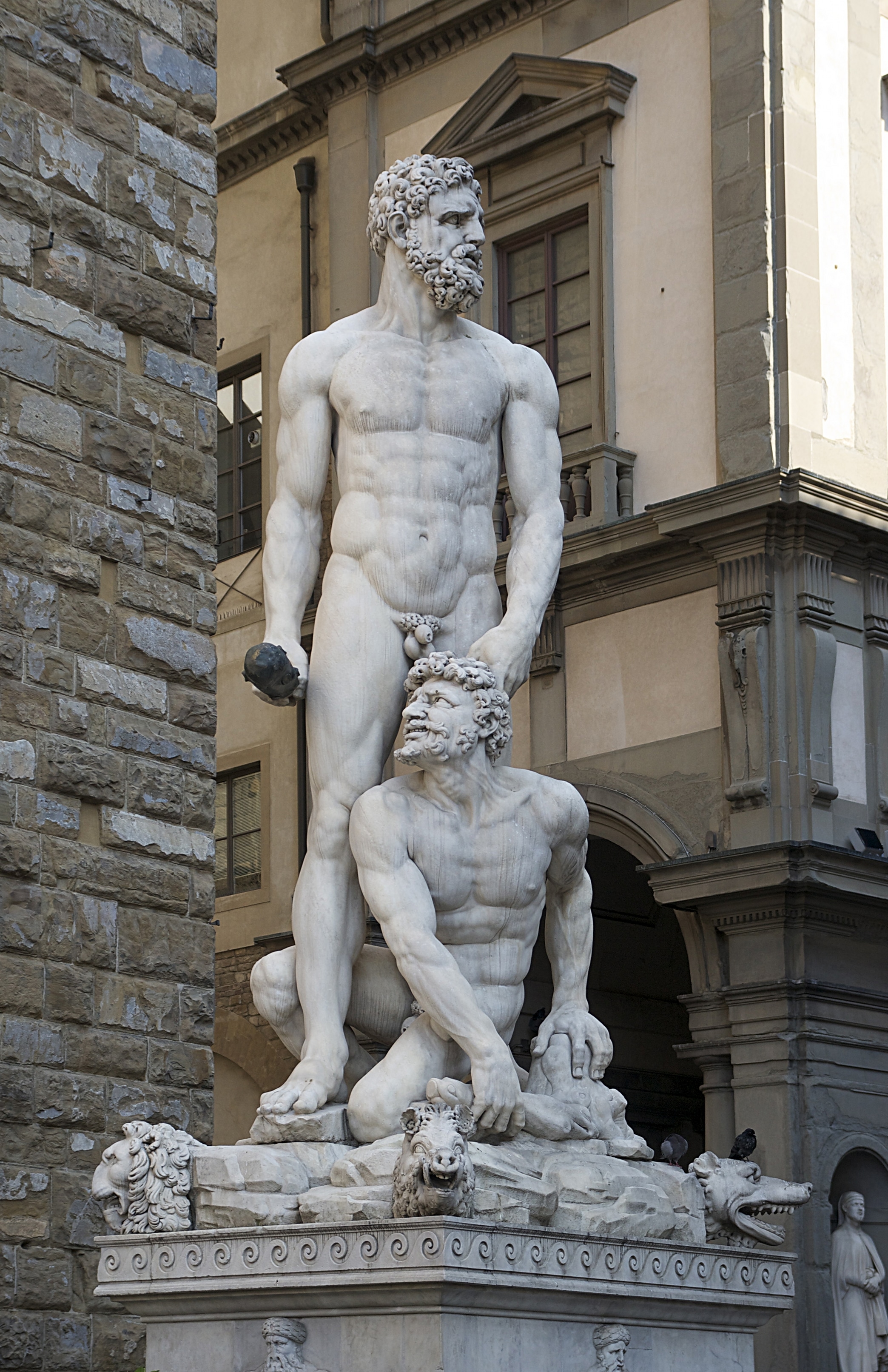 Artist: Baccio Bandinelli
Medium: Marble/Bronze
Location: Piazza della Signoria, Florence
Created: 1525-1534
Carved out of white marble, this sculpture depicts Hercules, a demi-god, pausing before killing the monster Cacus for stealing cattle. As characteristic with sculptures from this era, the subject is portrayed in the nude with his strength portrayed through slightly exaggerated musculature. It is one of the many Italian sculptures that portray the theme of victor and conquered. This particular sculpture uses a mix of mediums, with the subject holding what was originally a bronze club. However, it was discovered in 1994 that it was actually made of aluminum.
3. Pietà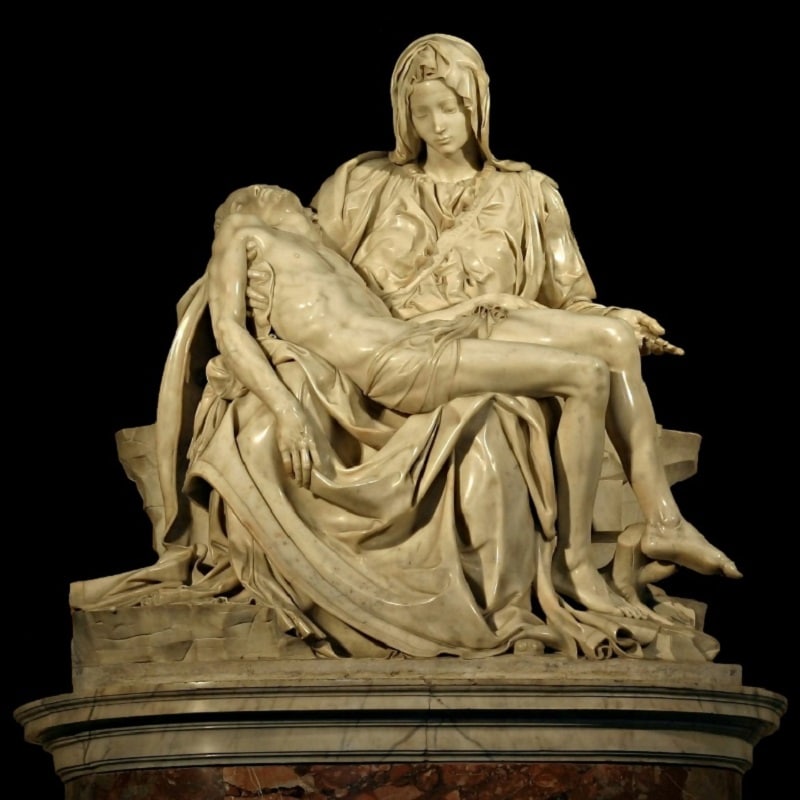 Artist: Michelangelo Buonarroti
Medium: Marble
Location: St. Peter's Basilica, Vatican City
Created: 1498-1499
Michelangelo's Pietà must be on any most beautiful sculptures list. Depicting Mary holding Jesus after being taken off the cross, it is his only piece that Michelangelo signed after it was mistaken for another artist's work. It's hard to believe that this sculpture is made from marble, given the exquisite detail and softness that has been applied to the drapery of Mary's dress. Attention to detail is also evident in the immense attention of detail seen in the expression on Mary's face. Surprisingly this sculpture was completed in only two short years.
4. Laocoön and His Sons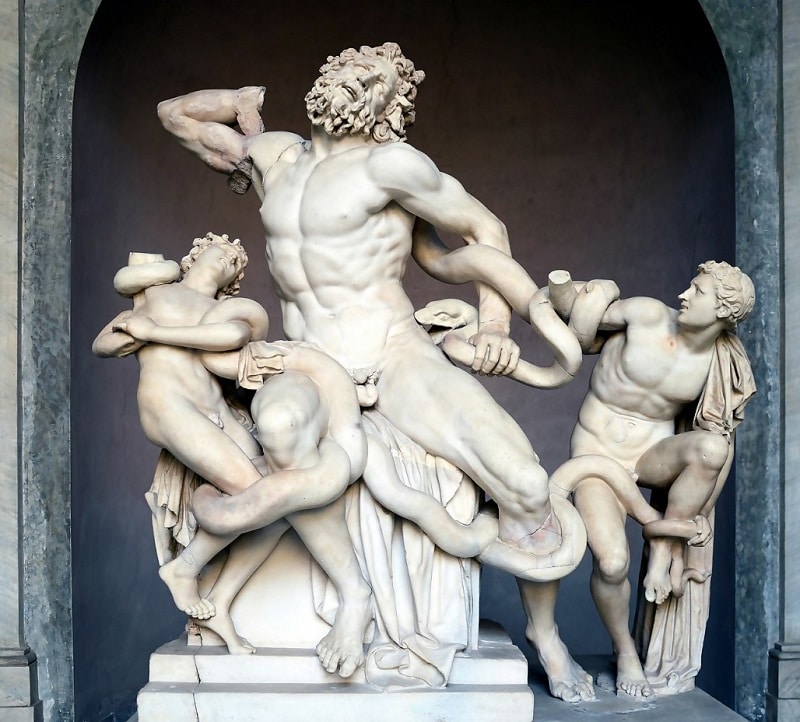 Artist: Sculptors of Rhodes—Agesander, Athenodoros, and Polydorus
Medium: Marble
Location: Vatican Museums, Vatican City
Created: 40-30 B.C.
Laocoön and His Sons is another beautifully crafted sculpture that you can find in Italy. While the actual sculptors of this piece are unknown it is believed it is created by a trio of sculptors of Rhodes. After being found buried in Rome during the 1500s, it is estimated that it was actually created during 40-30 B.C. The sculpture depicts Laocoön, a priest of Apollo, and his sons being killed by sea-serpents sent by Athena and Poseidon after Laocoön warned fellow Trojans against accepting the Greeks' gift of a wooden horse. A notable feature of this piece is the expression of agony and the contortion of the faces. It is still debated as to whether this piece is an original or a copy of an even earlier bronze piece.
5. Apollo Belvedere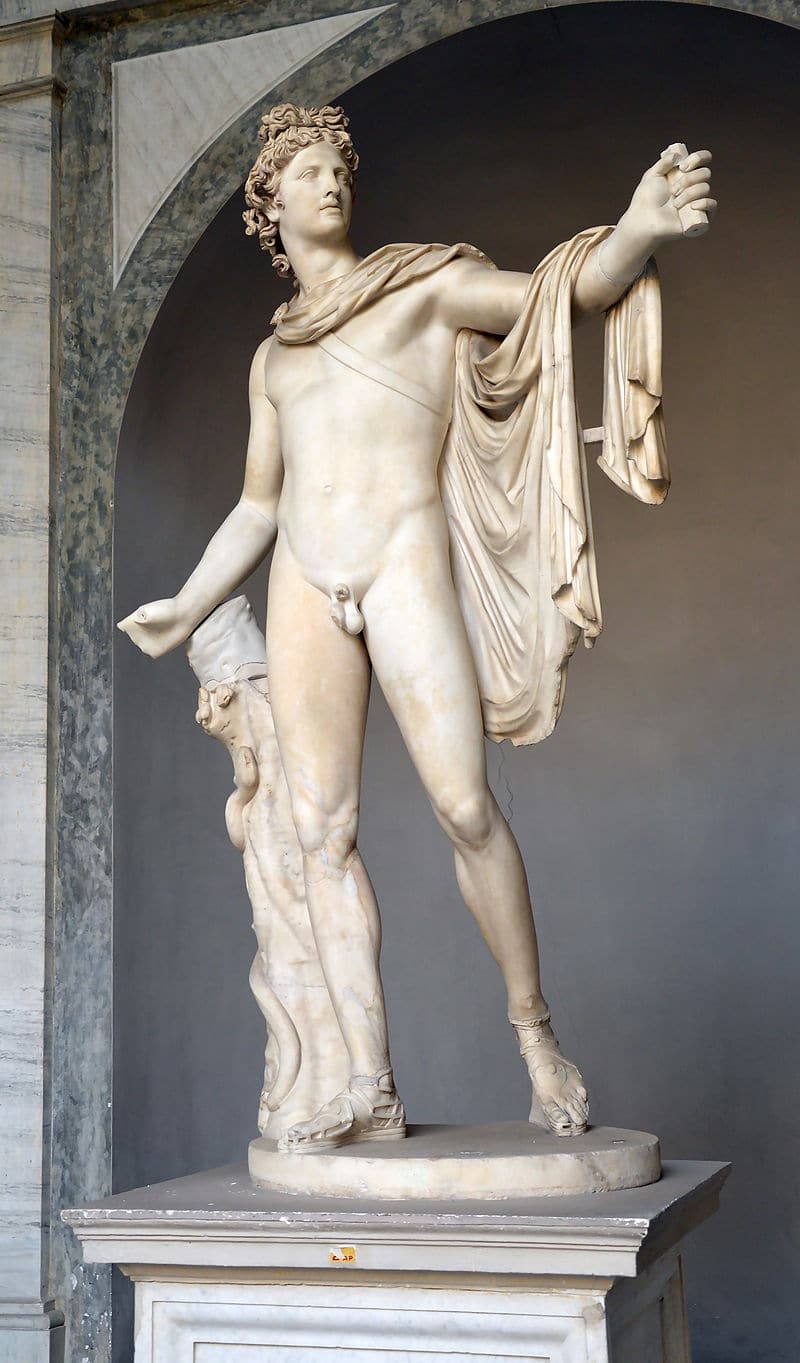 Artist: modeled after Leochares
Medium: Marble
Location: Vatican Museums, Vatican City
Created: 120-140 A.D.
This beauty is on display at the Vatican Museums. This white marble statue depicts Apollo just after he has shot an arrow. The artist of this piece put specific emphasis on detailing Apollo's musculature, as well as more delicate features such as his hair and draping of his robe. It is said to be a copy of an original bronze statute from 330-320 B.C. This marvelous piece is argued to be of the greatest ancient sculptures and the perfect expression of Greek art.
6. Ecstasy of Saint Teresa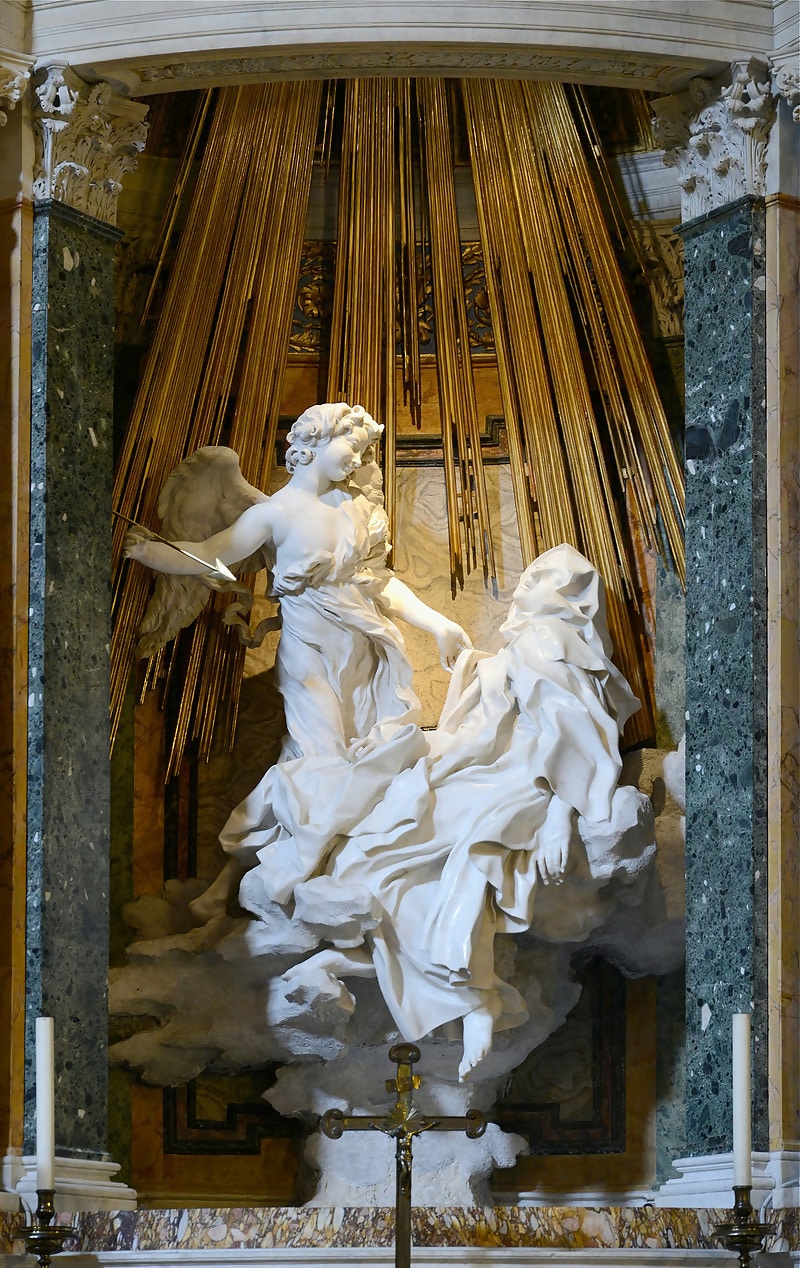 Artist: Gian Lorenzo Bernini
Medium: Marble
Location: Santa Maria della Vittoria, Rome
Created: 1647-1652
This piece, also known as Saint Teresa in Ecstasy, is one of the masterpieces created during the Baroque period. Carved from white marble, this sculpture is a depiction of Saint Teresa of Avila's encounter with the angel. An interesting feature of this particular sculpture is its surrounding aedicule made of colored marble, the gilded stucco rays jutting downward behind the two figures, and the natural light that shines down upon the figures through a hidden window. Of all the sculptures on our list, this is perhaps the most dramatic.
7. Dying Gaul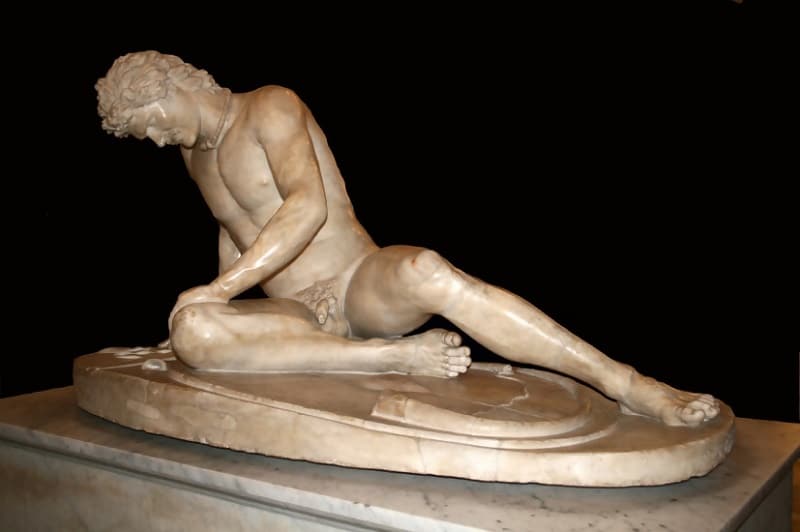 Artist: Unknown, possibly Epigonus
Medium: Marble
Location: Capitoline Museums, Rome
Created: 230-220 B.C. (original bronze sculpture)
This beautiful sculpture has an interesting backstory in that no one really knows who created it. It is suspected, but not confirmed, that it was carved by Epigonus a court sculptor of Pergamon. This piece is a copy of the bronze original, which is believed to be a lost Hellenistic sculpture celebrating the Pergamon victory over the Galatians. This sculpture depicts a nude soldier coming to terms with his death due to a large cut across his chest. While this beautiful copy in Rome is made of marble, there are several other renditions throughout the world made of different mediums including bronze.
8. Perseus Triumphant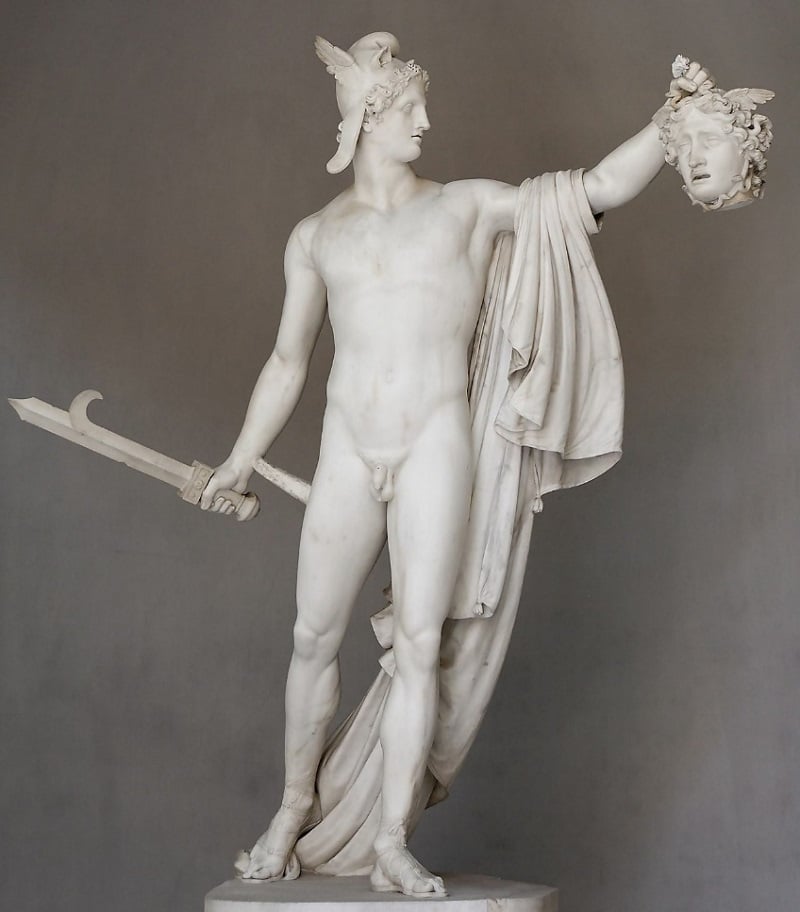 Artist: Antonio Canova
Medium: Marble
Location: Vatican Museums, Rome
Created: 1800-1801
Sometimes known as Perseus with the Head of Medusa, this marble statue was inspired by previous interpretations from the Baroque period. This marble carving shows the Greek demi-god Perseus holding the head of Medusa extended. Canova was able to simultaneously capture a look of both horror and beauty in the face of Medusa while incorporating the details on both subjects to bring the story of this piece to life. This sculpture was actually made twice by Canova with the first being housed at the Vatican Museums and the replica being house at the Metropolitan Museum of Art in New York.
9. Moses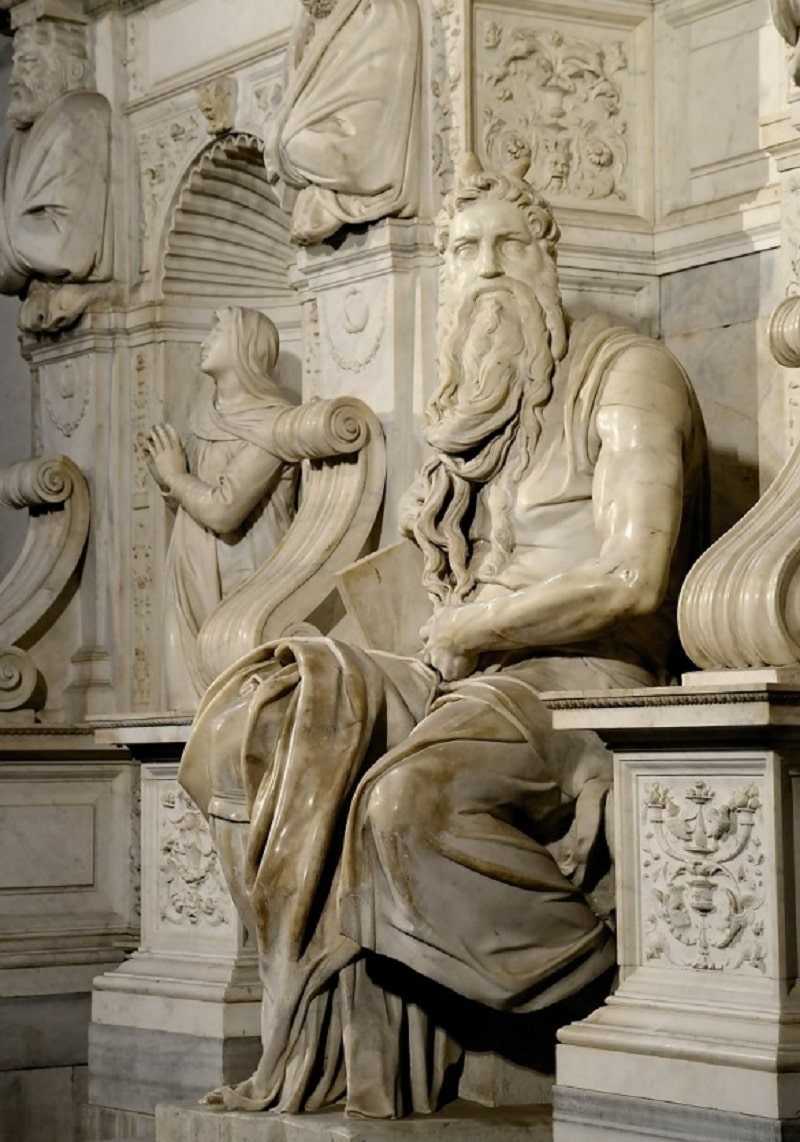 Artist: Michelangelo Buonarroti
Medium: Marble
Location: Basilica di San Pietro in Vincoli, Rome
Created: 1513-1515
Another of Michelangelo's marble sculptures, Moses, was intended to be part of Pope Julius II's tomb—a project that never fully materialized. The subject of this piece is the Biblical figure, Moses, positioned in the same seated posture as in Michelangelo's famous Sistine Chapel fresco. Michelangelo beautifully captures the anger on Moses' face as he found the Israelites worshipping a false idol, the Golden Calf. It's hard to believe that the soft, smooth lines, intricate details, and hard expression of this world-famous piece are sculpted from a piece of quarried marble.
One Thing in Common
As you begin searching for the most beautiful sculptures in Italy, you'll find that most of them have one thing in common—they are made from marble. This is not to say that beautiful sculptures are not made from other mediums (take Donatello's bronze Judith and Holofernes as an example), just that marble is the most common. The reason most of the sculptures on this list are made of marble is due to the qualities of the stone itself. When marble is first quarried it can be worked with easily as it is soft. As the stone begins to age it becomes harder and denser. Marble, especially white marble, is also more resistant to shattering. This makes it an excellent material to create such spectacular pieces and a favorite material for many famous artists.
Our list here is just a fraction of the beautiful sculptures that you can find in Italy. You'll find many pieces by famous artists such as Michelangelo, Donatello, Canova and many more throughout the country in churches, museums, gardens, and fountains. If you're looking for some of the most beautiful art in the world, Italy surely won't disappoint!