Italy is one of the most popular destinations within Europe. The Italian cuisine, unique coffees, world heritage sites and important religious structures are usually part of everyone's plan while visiting Italy.
However, the truth is there's much more to Italy than what most tourists know. Today we'll reveal to you 5 things you don't know about Italy. They'll surely make your next trip much more enjoyable and if it's your first time in Italy, you'll be awe-struck.
1. Complete Meals
Some people are usually okay with having one dish when they eat outside. However, in Italy most traditional meal courses consist of at least three dishes. This includes the appetizers, the main course and the dessert accompanied by drinks.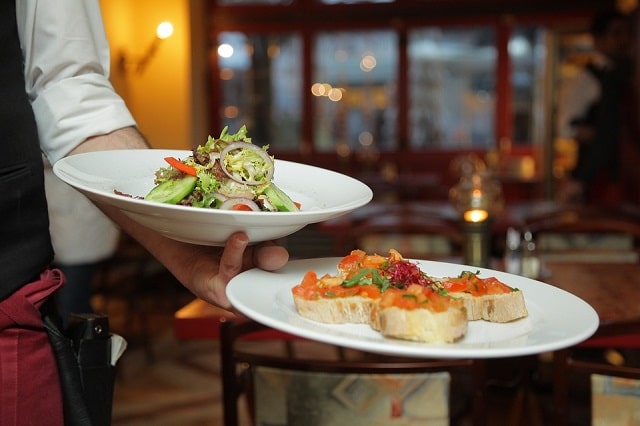 Source: Link
The starters are usually salad, slices of salami, fried ravioli, ricotta gnocchi and more. The main dish, almost always is the meat dish. Chicken scaloppini and Beef Brasato just to name a few. Finally, desserts include gelato, tiramisu and creamy panna cottas. What might surprise you is that pasta is usually part of the starters instead of the main dish. It's also not possible to eat the first and second dish together. Another thing that might surprise people are certain unusual Italian dishes!
2. Frantic Gestures
One characteristic quirk of Italians you might not know is they are crazy with their hand gestures. They like to move their hands around while talking, especially when telling stories. This makes them more expressive helps with getting the point across. It is said that these gestures actually originate from Greece from back  when Southern Italy was colonized. It's quite amusing to observe these mad gestures.
3. No Personal Space
Personal space is something widely respected across the world. In Italy it's a little different. It is actually viewed as more polite to be very near someone while talking to them. Physical contact is also part of every communication for Italians with hugs and kisses.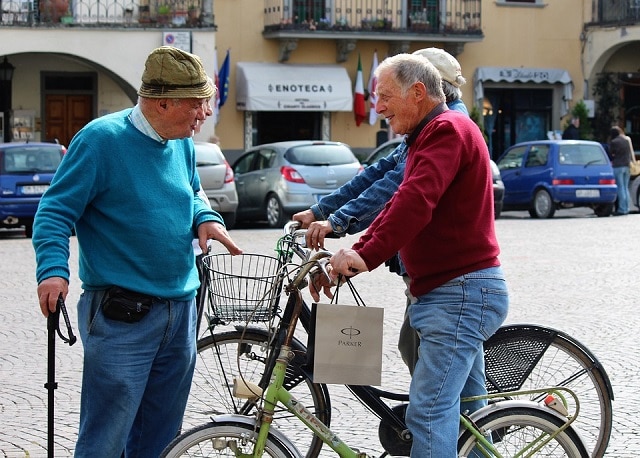 Source: Link
In other countries this type of approaching someone could be interpreted as romantic advances, but in Italy it is part of socializing.
4. Afternoon Store Timetables
If you're planning to go shopping while visiting one of the beautiful cities of Italy, keep in mind that during afternoon, between 12:30 and 15:30, most shops close for a lunch break. They usually open afterwards and stay open until at least 20:00. So it would be wise to plan your shopping session around this break.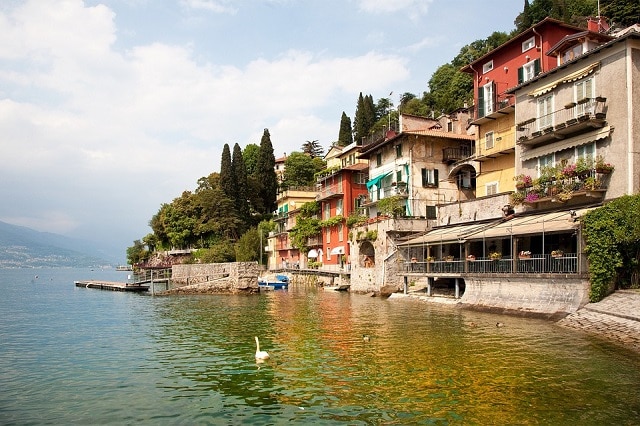 Source: Link
5. Enjoying Relaxed Life
If you come from a big busy city you'll be surprised with how relaxed Italians are. The slow life could perfectly describe how they take things. By that we mean a meal can last several hours. A meeting for a coffee would be the same. Unfortunately this also means that they can often be late for appointments but this means they like to enjoy life to the fullest and live in the present, right?
Let us know if you notice the above mentioned things during your next trip to Italy.
You'll also want to see: Summer Travel in Italy – 4 Cities You Can't Miss – Cinque Terre May Be The Best Kept Secret Of Italy