Would you dare to celebrate a completely different and unique wedding? Imagine an unforgettable ceremony with your feet on the sand and the turquoise sea a few meters away. The truth is that there are many paradisiacal destinations in the world to celebrate your dream wedding outdoors. So why not have a wedding between palm trees on an exotic island or on a beautiful white sand beach?
After getting your favourite dress from the wedding gowns online store, the next step is to decide the exact venue you'll wear it in. The Caribbean has dreamy stages where you can celebrate surrounded by family and friends. Therefore, in this post we show you the 5 best destinations to celebrate a unique wedding on the beach:
Imbassai, Brazil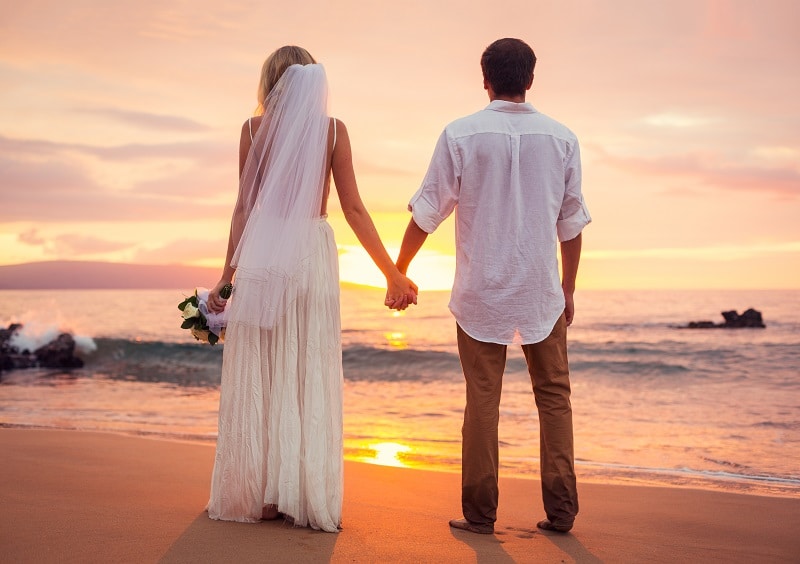 In an unbeatable location, the Grand Palladium Imbassaí Resort & Spa is located within the sublime nature reserve of Imbassaí and facing the sea of ​​Costa dos Coqueiros.
Beyond the fact that it is not in the Caribbean, its beaches are as paradisiacal as the rest and you will undoubtedly be surprised by its extensive virgin beaches, dunes and protected areas that make it a unique place for your wedding. The Resort is close to the idyllic Praia do Forte and just 45 minutes from Salvador Airport.
Surrounded by nature and stunning beaches, this imposing Resort offers all the luxury and comfort. You and your short vintage style wedding dress will fit in perfectly in this elegant setting. The hotel has several swimming pools, a variety of "à la carte" restaurants, buffets and bars, and endless entertainment options. It also offers a luxurious location for your wedding, renewal of vows or honeymoon.
Costa Mujeres, Mexico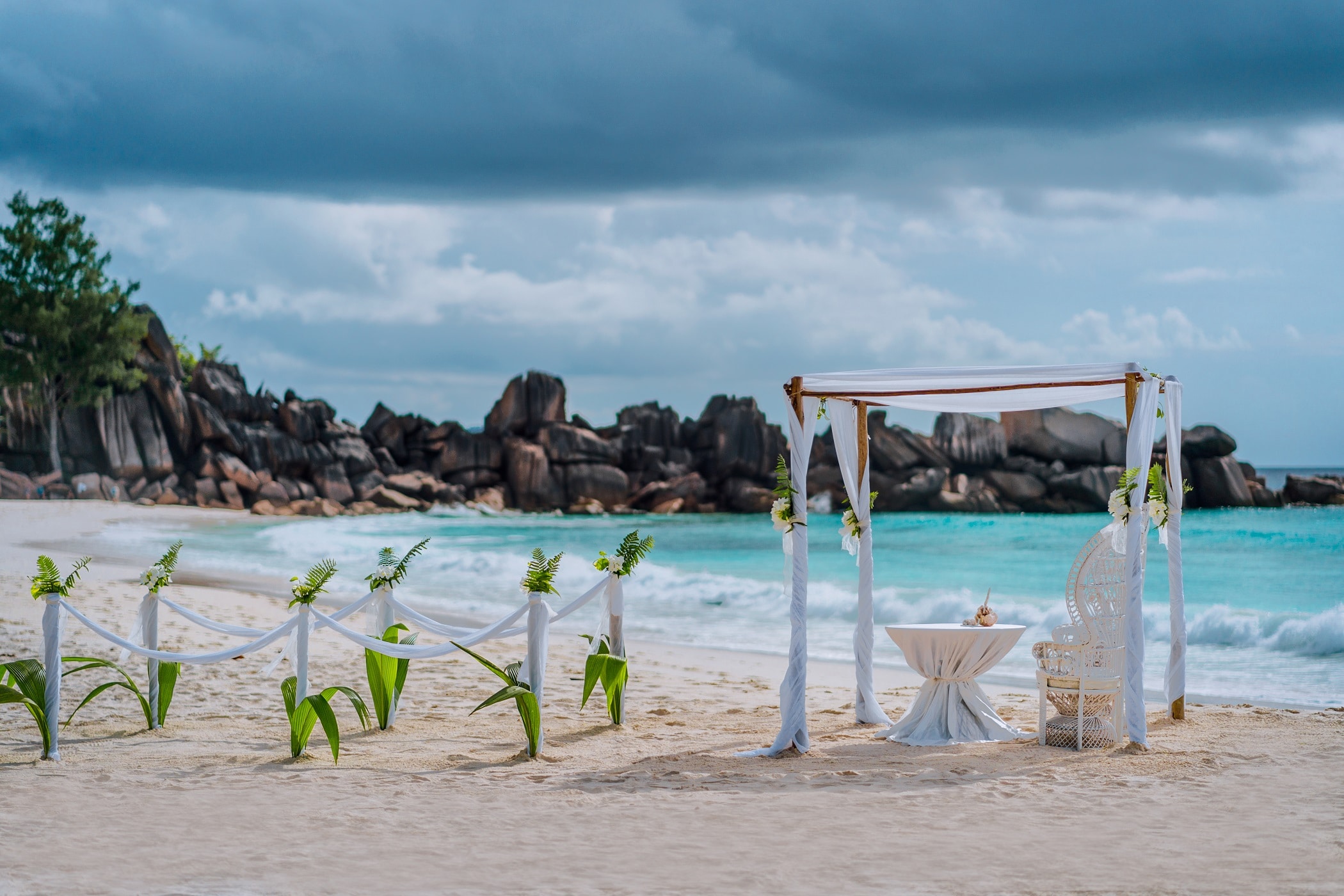 Thanks to its stunning sea views and magnificent surroundings, this 5-star luxury hotel is the perfect place for those who choose to organize an exotic Caribbean-style wedding.
A team of great professionals will organize the most important day of your life. There's a chapel that offers different wedding packages, all of them including the proposal of ceremony decorations, menu, flowers and wedding cake.
In the new Costa Mujeres Resort there is a church with capacity for 80 people.
Punta Cana, Dominican Republic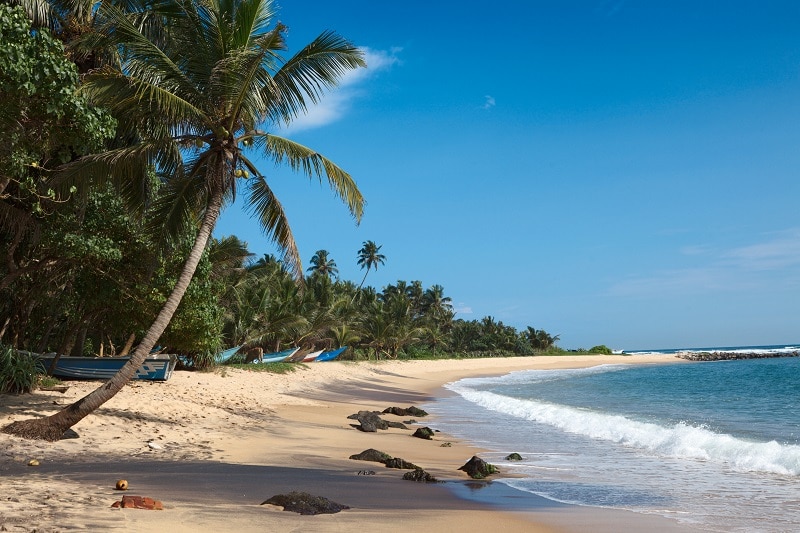 This destination is ideal if you are looking for a heavenly place to let your creativity fly: imagine the perfect scenario while sharing one of the happiest days of your life with family and friends.
The TRS Turquesa Hotel here has a complex with 1,000 meters of fine white sand beach and offers a wide variety of services and facilities. In case of rain, it also has an indoor room with a capacity of 60 to 80 people. From exotic and romantic weddings, vow renewal ceremonies, to gold or silver wedding celebrations in a paradisiacal setting. This complex has everything you want to celebrate your event in a very special way.
Riviera Maya, Mexico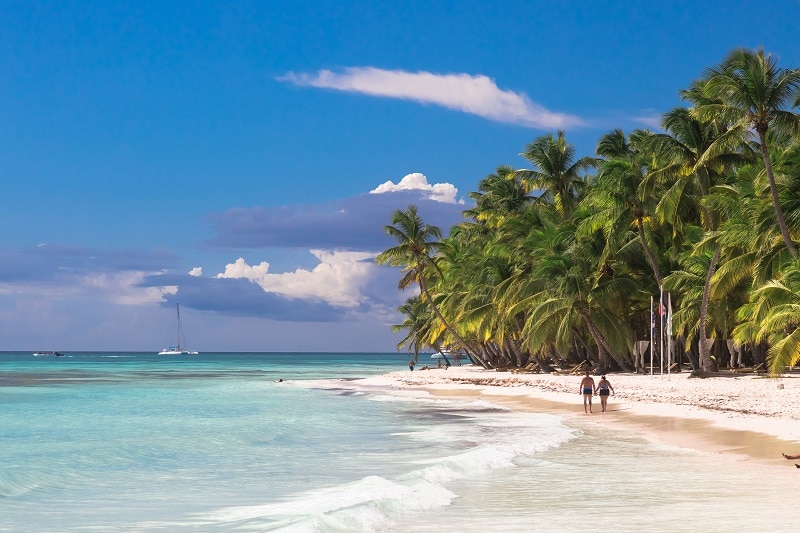 Located on the east coast of Mexico, the Riviera Maya offers breathtaking landscapes with a mix of Mexican jungle, white sand beaches and the crystal clear waters of the Caribbean Sea. Riviera Maya is one of the ideal places to celebrate your wedding.
Venues are located on Kantenah Beach. The resorts consist of three hotels with an incredible Infinity pool and a Beach Club with beautiful sea views, which form a perfect combination during your stay.
The hotels have different spaces where you can celebrate both the ceremony and the celebration with all your friends and family. On that special day you just have to enjoy: each wedding is customized according to the tastes and preferences of the bride and groom.
Montego Bay, Jamaica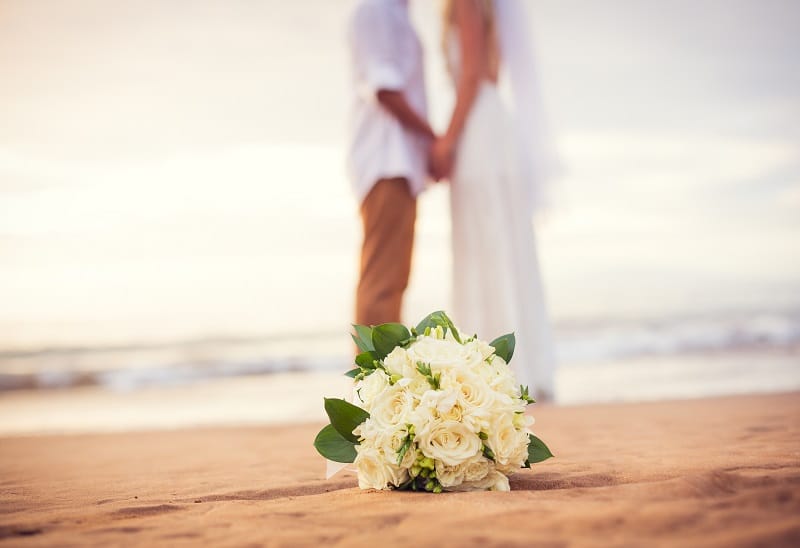 On the northwest coast of Jamaica, just half an hour from the city of Montego Bay, the Lady Hamilton Resort & Spa and the Jamaica Resort & Spa are the two 5-star hotels, where you can celebrate an exotic and romantic wedding. The colonial-style architecture perfectly integrated into a landscape of lush nature makes this hotel the perfect place for a spectacular ceremony in the purest Caribbean style.
Enjoy that special moment in the pergola located on a cliff while watching an unforgettable sunset. These hotels offer you different alternatives with a great variety of prices. You can enjoy being with friends and family for several days on paradisiacal beaches, before and after the celebration of their wedding.
Yes, we know that it is difficult to choose one among these 5 paradisiacal destinations to say "Yes, I do" but beyond the physical space you choose, the most important thing is to be accompanied by the most beloved people and to keep a unique and unrepeatable moment in your memory.