There are so many great reasons why you should visit Canada. To begin with, did you know that Canada is among the 10 happiest countries in the world? That's right, it occupies the 6th position according to the 2016 World Happiness Report that was published in March this year. With that in mind plus great affordable flights to Canada, here's a list of other reasons that could convince you to go.
1. Canada is the second best country in the world
After Germany, Canada tops the list of best countries, according to the World Economic Forum, which was held in Davos, Switzerland, in January 2016. The first in quality of life: in this report, Canada ranked as number one, which means that most of its citizens are satisfied with aspects such as: education, housing, food and employment, among others. The second among the best countries to live in, according to the millennials: for these young people, born between 1981 and 1995, Canada is an excellent choice for its great spaces and wonderful ecosystems.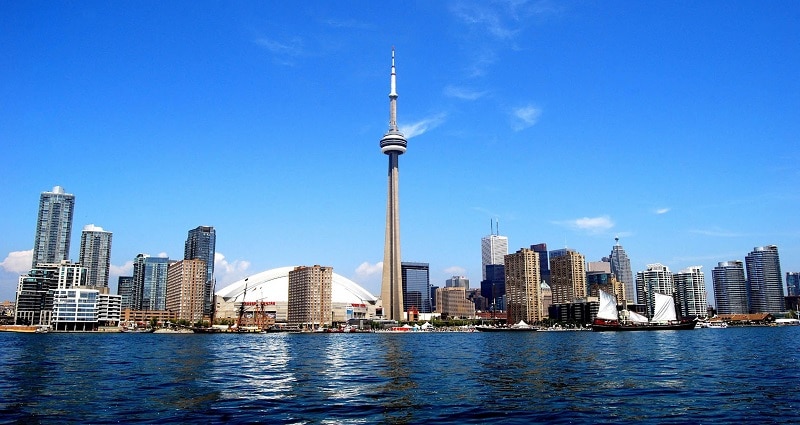 2. Canadian cultural diversity is extraordinary
Not only will you meet with native Canadian people, but with many more who reside there and who are native to other countries. According to Canadian statistics, 1 in 5 people were not born there. So, there is a high probability that you bump into people coming from the Philippines, China, India, Mexico, the United States, the United Kingdom, Colombia, Pakistan, Korea, Japan and elsewhere. There is more than one language spoken: you will be amazed by the number of languages ​​spoken in the same region and most people speak two languages.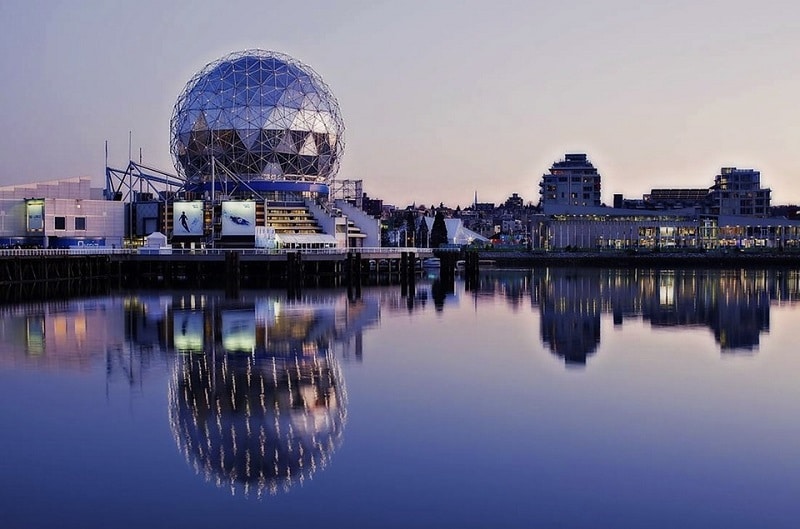 3. Historic buildings
Canada is no exception in terms of emblematic buildings that you should not miss. Here two of the most famous:
Notre-Dame Basilica in Montreal; with a blue ceiling and golden stars, Notre-Dame was the first Renaissance Gothic church built in Canada, which houses stained-glass windows that tell the religious history of Montreal.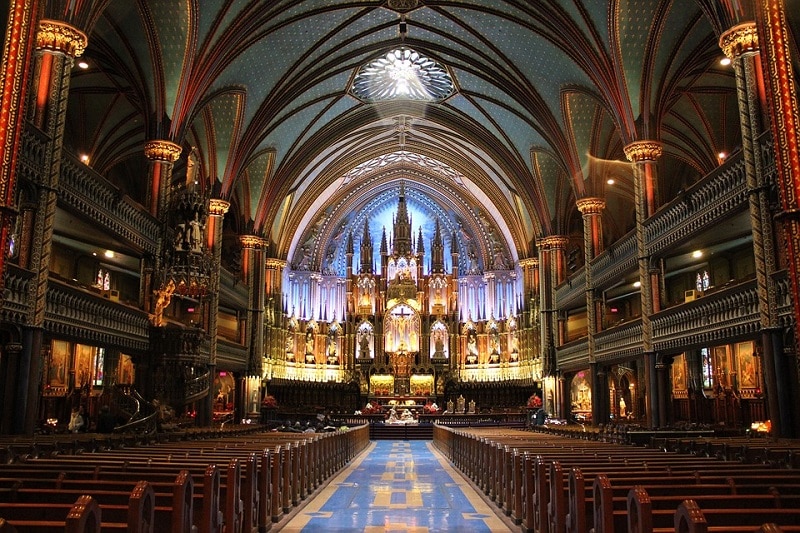 Château Frontenac Hotel in Quebec City which is simply majestic! According to National Geographic, it is one of the most photographed hotels in the world and rightly so, it looks like a royal castle worthy of royalty. But do not worry, even if you do not stay there, you can do a little tour as a visitor.
4. Its natural beauty
Mountains, lakes, rivers, fantastic flora and fauna reside in Canada. Here are some places you cannot miss:
Niagara Falls, Ontario: With nearly 60 feet and 168,000 cubic meters per minute, these waterfalls have become a natural wonder that are a must-see destination for tourists going to Ontario or New York.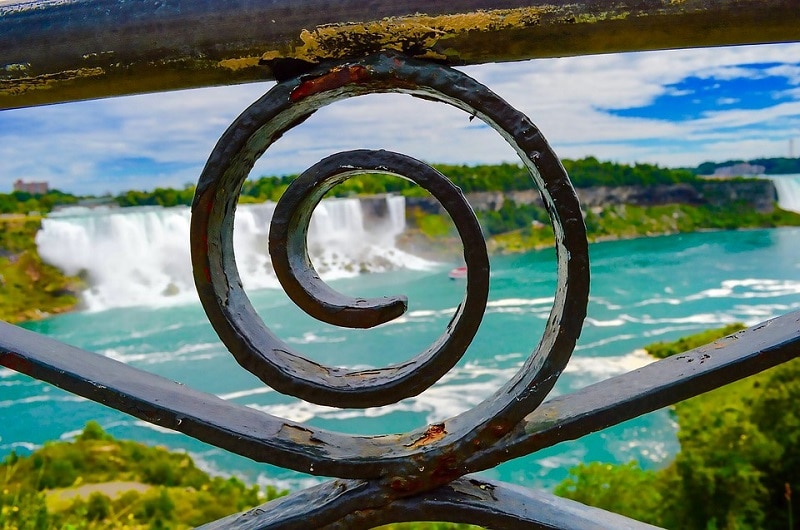 Haida Gwaii or Queen Charlotte Islands in British Columbia: on the Pacific side you will find this archipelago of more than 150 islands, where you can admire an abundant vegetation and animals that will captivate you: eagles and crows flying over leafy trees , Gray whales, killer whales and seals, a paradise for nature lovers.
5. Perfect Country for Athletes
If you like to mix sport with nature, Canada is the ideal destination, because it's impossible to get bored thanks to the great diversity of activities you can practice. Skiing in snow: Kids and adults have fun practicing this activity, either as a recreational or as an adventure sport.