Do you bike to work no matter the weather, have strong opinions on disc brakes and 1x drivetrains, and sport various unfortunate tan lines? If so, you're probably a die-hard cyclist. There comes a time in every biker's life where routes become mundane, and sceneries feel unexciting as you speed by familiar landmarks each day.  If you're a biking fanatic looking to take your cycling experience to the next level, consider taking a bike-friendly vacation to take on new terrain and beautiful landscapes.
Exploring a new area via bike is a great way to slow down and experience the environment first-hand, rather than charging through by car or train. Being physically active can also do wonders for your mental, physical, and emotional health, which is precisely the break you need to make the most of your time away from work. Before you embark on the cycling adventure of a lifetime, plan a detailed itinerary and pin-down the perfect destination for your biking needs.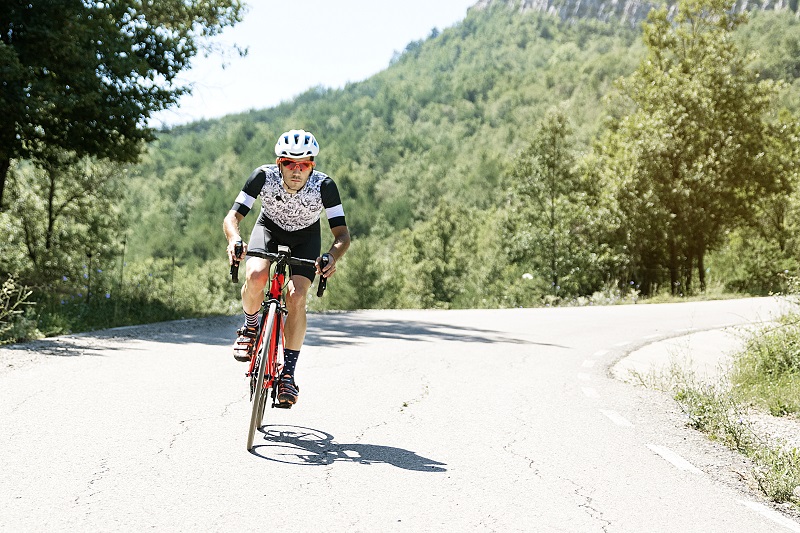 Getting your start as a road cycler
Before heading out on a vacation that's centered around cycling, you'll want to make sure you have the correct gear. If you're in the market for a new bike, consider a lightweight, smooth-riding model from the Specialized Allez series that sports an alloy frame and carbon fiber fork perfect for traveling.
Don't skimp out on your helmet, either. Accidents are bound to happen, and a good-quality helmet can be the difference between a bump on the head or a brain injury. Opt for one that incorporates a multi-directional impact protection system for the highest protection level. Additionally, don't forget to pack your favorite cycling shorts, extra tubes, tubeless sealant, and a portable pump for unexpected flats.
After you've nailed down the perfect gear for you, get to work researching the ideal cycling destination for you and head out on a wild ride.
Grand Staircase-Escalante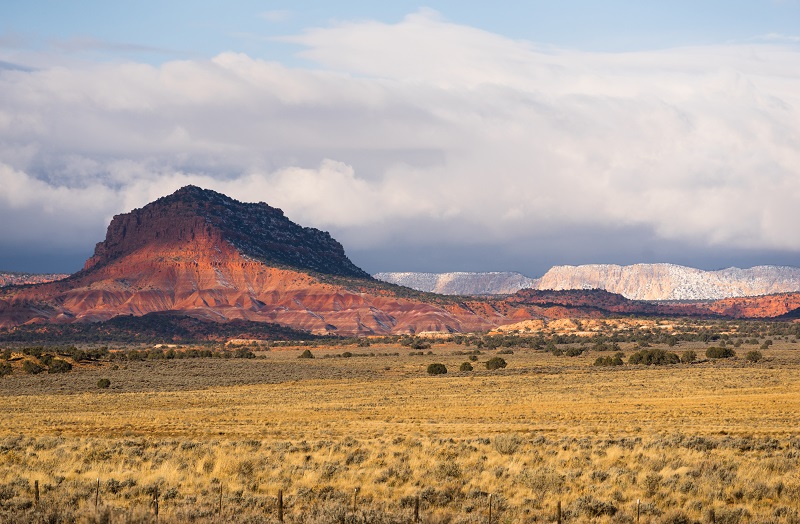 The Grand Staircase-Escalante trail weaves through beautiful national monuments found in southern Utah. The route winds from the canyon's bottom to the plateau's top, giving you the ultimate panoramic view of the landscape. This vast, isolated national monument is perfect for cyclists looking for a thrill as you speed past red rocks, reminiscent of otherworldly terrain.
Lake Koocanusa, Montana
Lined by eastern and western highways, Lake Koocanusa is a 90-mile lake that extends across the U.S. into Canada. Most cars travel east, decreasing traffic, making the narrow, winding eastern road perfect for cyclists looking for stunning mountain views. This route is west of Glacier National Park and features plenty of scenic pull-offs and picnic areas for the all-day adventurer.
Grand Mesa Scenic Byway, Colorado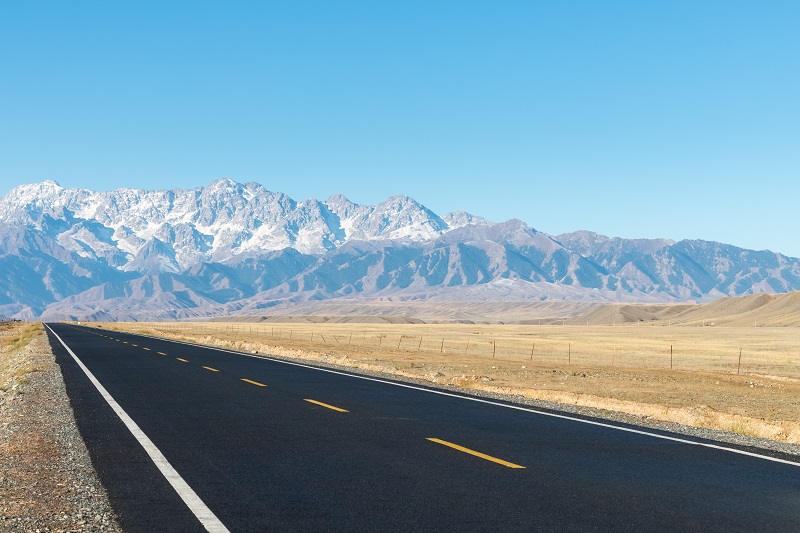 The Grand Mesa Scenic Byway is a breathtaking route through Colorado's most revered topography. The beginning of this course will lead you through the Rocky Mountains as you begin to approach Grand Mesa. Don't let the smooth, low-traffic road fool you. Attempting to peak the Grand Mesa isn't for the faint of heart. The route starts at roughly 7,000 feet above sea level, with steep grades of up to 10%. If you're looking to cross this intense trail off your cycling bucket list, be sure to factor in the stressors of exercising at a high elevation.
Natchez Trace, Mississippi to Tennessee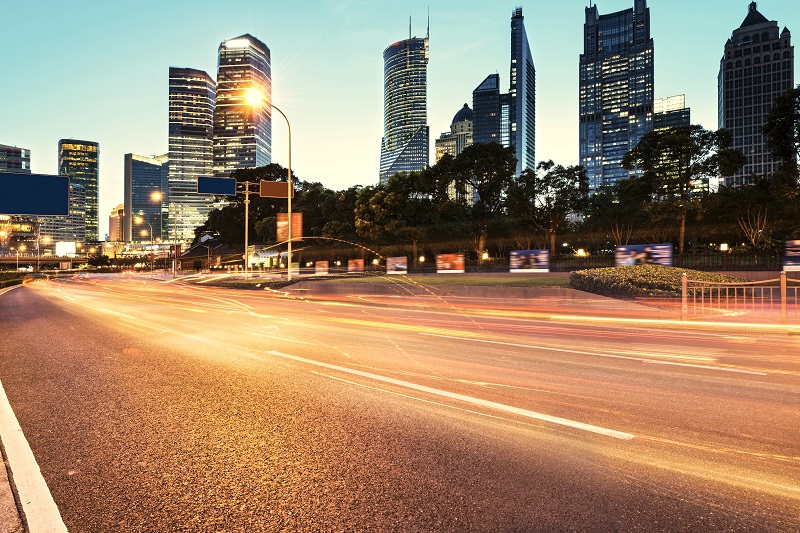 If you're looking for an endurance-based, multi-day route, then the 444-mile Natchez Trace may be the trail for you. The entire course stretches from Mississippi to Nashville with limited intersections, low traffic, and smaller speed limits for a smooth, interruption-free journey. This route is perfect for cyclists looking for days of fun without rugged terrain, with lightly rolling hills and gentle curves perfect for putting the pedal to the metal.
If bikepacking interests you, there are plenty of campsites along the route, as well as various bed and breakfasts for a more comfortable night's sleep.
Camino Cielo, California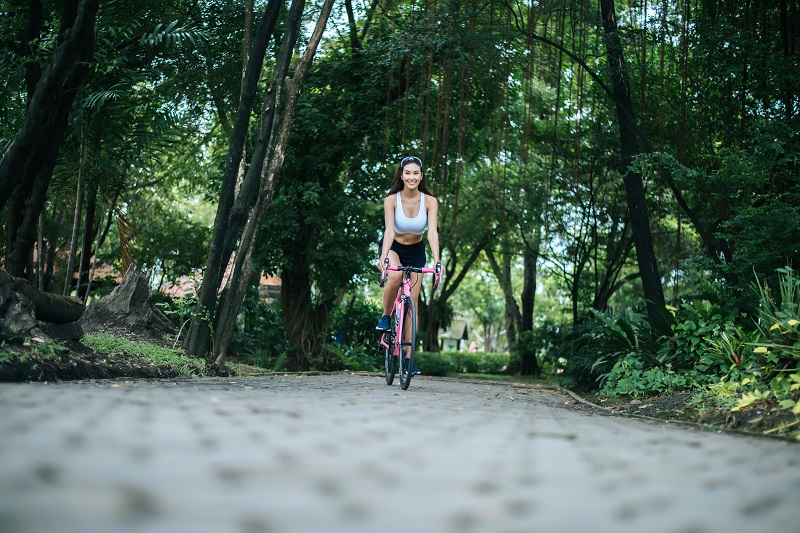 The start of the Camino Cielo trail puts your strength to the test with sharp switchbacks and long climbs, but the view from the top makes it all worth it. This trail follows a ridge taking you to the top of Gibraltar Mountain in the Santa Ynez mountains, a rare range that runs east to west. The summit offers unparalleled views of Santa Barbara, Goleta, and the bay, perfect for photo ops and long-lasting memories.
Camino Cielo is incredible at any time of day but would be incredibly stunning during sunrise. Swing by one of the local wineries along the road during your descent to reward yourself after you've hit the peak.
Wrap up
If you're looking to amp up your cycling experience, check out the numerous trails perfect for avid adventurers. Whether you're winding through a mountainous landscape or trekking along a highway trail, you'll find yourself immersed in nature and ready to take on the next challenging route.