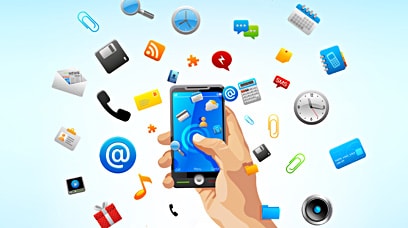 1 Be Your Guide- Toledo
Be Your Guide- Toledo ( for Apple and Android , free) was the winner in the category of National Cultural Tourism to respond to different user needs, as it provides a high quality content presented with an attractive design and easy navigation. It has a complete guide to toledo with updated sights, hotels, restaurants, shopping and nightlife information.
2 Naturaapps
Naturapps , awarded as best national tourism app to Active Tourism, for its outstanding contribution to improving the user experience , as it not only has a rich content, but is also integrated with social networks and facilities such as international texting, Wi-Fi hotspots and restaurants. It helps us find routes where we can go. Includes tours throughout the Spanish territory. The routes are characterised so that you can filter by length, difficulty and type of travel, you can also search by keywords and location. There is also a selection of easy routes, especially recommended to do with children.
3 Asturplaya
In the category of best national tourism app Sun and Beach AsturPlaya is the winner by the diversity of filter parameters, ease of usability, as well as the high quality artwork. It has a collection of all the Asturian beaches, with all imaginable information (works on Apple devices).
4 Eltenedor.es
Eltenedor.es earned the prize for best national tourism app Travel Services, to improve the tourism by offering catering service to the user, while helping to build the community. This app can find and book the perfect table from over 6000 restaurants throughout Spain.
5 To Norway
The award for best international destination guide application has gone to Norway for responding in real time to the needs of user content time, by the updated intuitive information, modern design and easy navigation, which makes it unique for the tourist experience.
6 Skyscanner
The award for the best international tourism app that enhances the tourist experience on the trip has gone  to Skyscanner as it helps the user find the best flight, responding to their needs at all times easily and quickly.
Photo: link