I am a bookworm and I enjoy travelling by train a lot. Travelling by train sure takes a while so I prefer to read a book instead of looking outside the window. I got sick of carrying thick books like the Da Vinci Code around and decided to try an e- reader.  At that time I couldn't afford to buy a hi-tech expensive one, so I turned to a cheaper solution. In the end, it proved to be a waste of money. The screen's quality was bad, it had low storage space and its battery would die every three hours.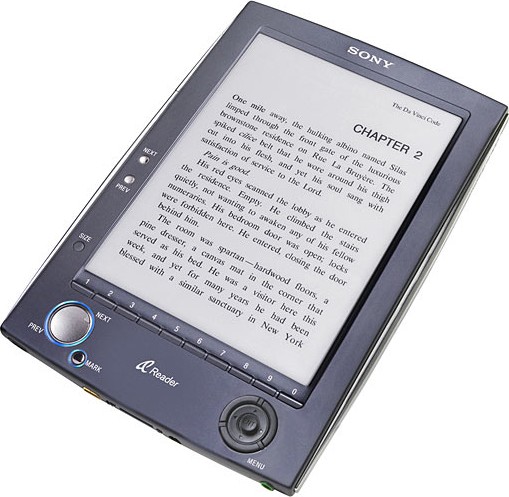 That's when I realized I had enough of it. Saved up some money and bought a better one, that even supported audio files. The next day found me listening to my favorite relaxing songs while reading my favorite book. From then on I became addicted to it.
It's been 2 years since then. Travelling by train is still my favorite and my e- reader still accompanies me. You can find any type you want, just name it! There is a huge variety that can satisfy everyone.
You may even decide to buy one that supports e-books, movies as well as photos and stores up to 32 GB! Do the maths, 32 GB of books in like a huge library in the palm –or grasp- of your hand. Brought to you by Travel gadgets.
By Nikos K
Gadget photos: ecookreaderreviews, ceslava.com,