The combination of luxury and ecology is the true fashion of the moment.
Respecting the environment is very glamorous and after the fashion and design, even the holiday sector is adapting to current trends. With this spirit Bali Net Zero Hotel Resort and Spa was born, the first 5-star hotel that is completely eco-friendly. The luxury organic, environmentally friendly Carbon Offset Design, is the result of the partnership between Christine and Hadiningrat Sauter.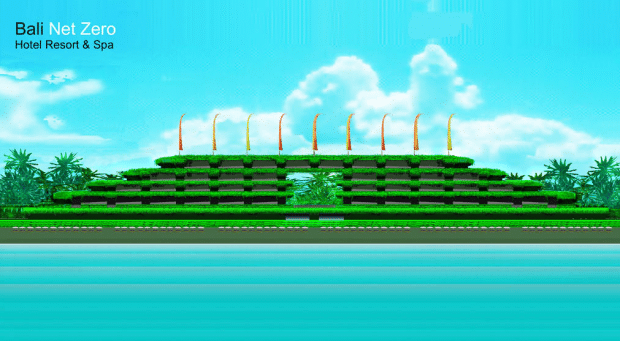 The Net Zero Hotel Bali Resort & Spa is located in the beautiful scenery of the island of Bali and has its own power station powered by solar panels on roofs. The energy created is even higher than the needs of the complex, so the surplus is sold and the proceeds donated to the local community to build schools and facilities for the population.
Hotel guests will enjoy luxurious facilities, from comfortable suites with sea view, all equipped with a personal hot tub. Children can have fun with the two Olympic pools, play on the tennis courts and squash courts, or visit the International Gallery of Art. In the evening enjoy a movie in 3D cinemas deluxe or a cocktail in the Zero Carbon Bar where you can treat yourself along with some pampering at the beauty spa with a modern Spa
All completely zero impact, while respecting the environment. Brought to you by cheap hotels
By Elsi H
Hotel Photo: lushbling