Tired of tourists? Fed up of crowds? Bored of queuing? Need a break? Head into Scotland, and drive east. Don't stop. Don't stop until you reach the end of Dumfries and Galloway. Don't stop, even when it looks like you have left civilisation behind you.
But there's nothing there, I hear you cry. Wrong. Beautiful bays, ragged cliffs, pebble beaches, acres of wild coastline and a sea breeze that's a little more than, well, breezy. And the best part? There's nobody there. So what should you do in sparsely populated Wigtownshire?First, visit the Mull of Galloway. It's the most southern point of Scotland, reaching out like an arm from the mainland.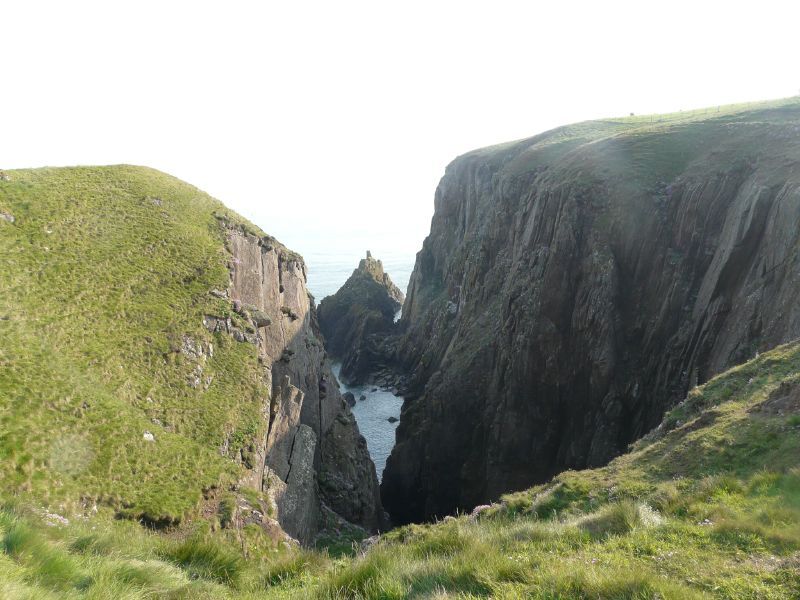 Follow the country roads past the cows to the top of the cliff. You may need some sustenance by this point, fortunately it's taken care of by the Gallie Craig Coffee House. Round the back of their terrace are the cliffs, lean over the railings (not too far, obviously), to feel the wind forced up by the sheer cliffs.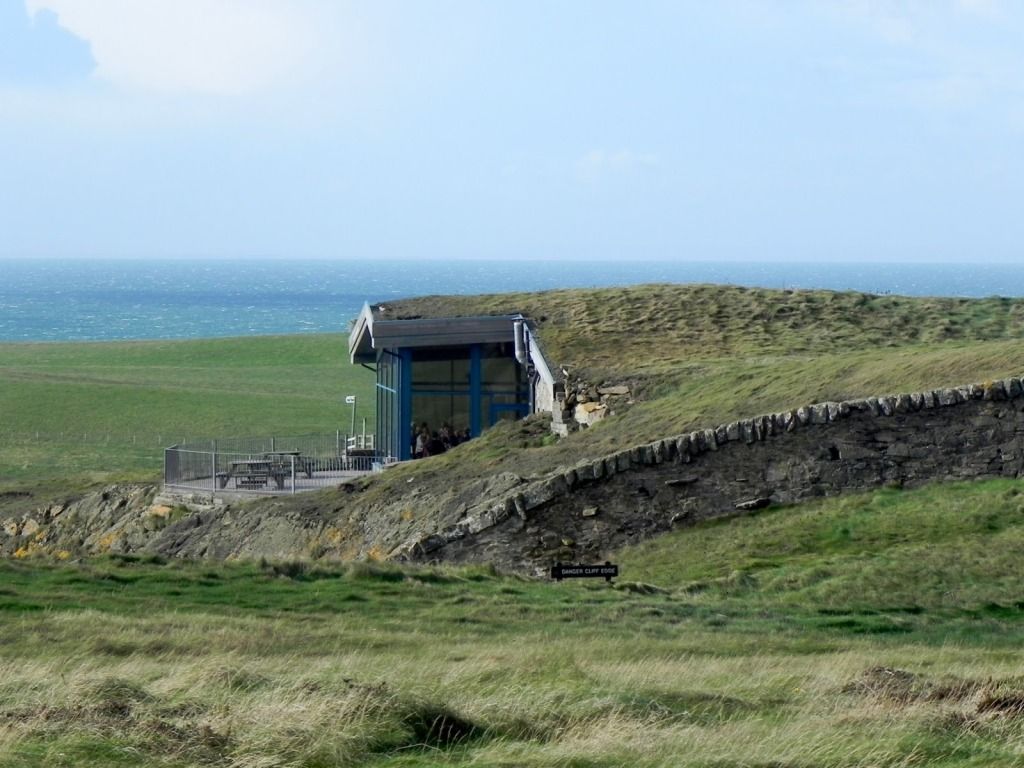 Then walk to the lighthouse. The views are breathtaking. On a clear day you can see the coasts of Ireland and the Isle of Man. Keep an eye out for Big Scare, and its two Little Scares, uninhabited islands in the middle of the sea. They're named after the fright they give unsuspecting sailors as they appear on the horizon of an otherwise open sea.
Portpatrick is a small port further up the western shoreline, full of cute little shops, cafés, and pubs. Have a look for the memorial dedicated to those who lost their lives in the sinking of the Princess Victoria ferry in 1953.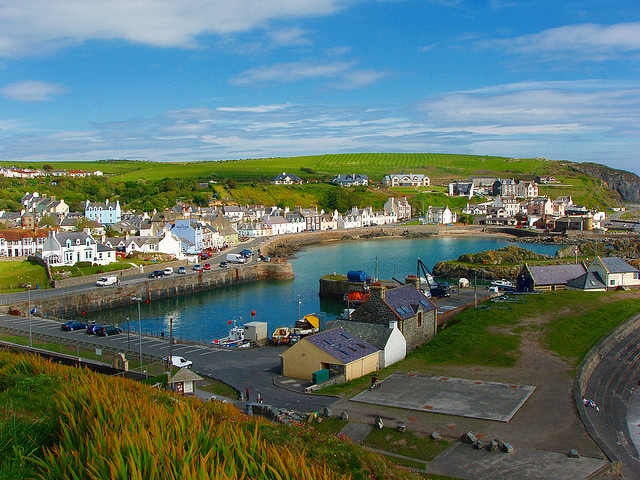 If you want to get to the beach, Sandhead on the eastern coastline is your best bet, miles of unspoilt perfect for walking, combing or, if you're brave enough, paddling.
The real treat is to travel the coastline, looking for the bays, and all they have to offer. Try your hand at water sports, sailing, canoeing, windsurfing, even fishing. (What? There's water involved, it's a water sport!). And if you don't fancy the coast, head inland to Castle Douglas for a spot of shopping. The high street has everything, from gift shops, cafés and pubs to antique shops, clothes shops and supermarkets. Head to Designs for trinkets and gifts, and then refuel in its downstairs café. Sit outside, weather permitting, and try the cake!
If you're a bookworm, Wigtown itself is a treat. Named Scotland's national book town in 1998, it boasts many book-related businesses and many more shops. For those less enthusiastic, it has inns and pubs on most roads, and plenty of summer festivals and street markets.
Afterwards, you can either continue the coastal route either north or east, or head north-east until you reach Glasgow.
By: Emily Wassell
Photo 1:johnthurm, Photo 2:cardbush, Photo 3:teri-gonewalkabout2, Photo 4: The Scottish Civic Trust, Photo 5: philrobinson15, Photo 6: Matt Davenport, Photo 8:cessna152towser, Photo 9: Hugh Spicer