The gold rush town of Ballarat in Victoria, Australia, has a long history of gold mining and change. Originally, it was a spot on the map that was barely recognized until 1851 when a few flecks of gold were discovered. That prompted a mild trickle of prospectors to the area, but when two men found a few ounces of gold at Poverty Point, the rush was on. This goldfield was producing gold every day, and sometimes that gold weighed five ounces. Daily production was never less than one ounce.
Like all things, the goldfields eventually stopped producing, and the gold town slowly went into decline. After the miners exited, the Victorian era began, and the town was on its way to an industrialized city. The town has preserved its heritage over the years, and the goldfields are proudly a part of their legacy. Tourists can visit The Golden City through guided tours and excursions through the Great Dividing Range. With mild temperatures all year long, it is a great destination for families to take a few days off and explore the history of this great city.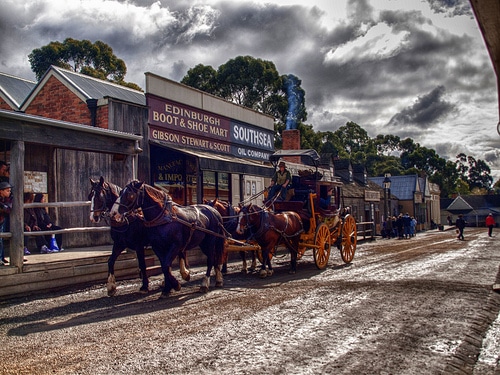 Since parents are busy working and kids seem to find their entertainment from an electronic device, grandparents can give kids a chance to learn about history in person. Historic tours of the goldfield are not just for adults. Kids can learn a lot about culture, enterprise and how a city develops by taking a trip to the goldfields.
With a trip to Sovereign Hill, kids can pan for gold, see the town as it once was, take a stagecoach ride, learn the history of the area and learn an appreciation for the way life was long before they were born. It is hard for them to appreciate how a mining pan feels in their hands when they have only read about it in their history books or on their iPad.
If they get tired of mining, everyone can pack up and go to visit Krystal Castle, which is home to a 40-year-old theme park. It is complete with dragons, wizards, knights, kings, princesses and an entire stable of horses. The theme park is a fun adventure that everyone will enjoy. They can get their photos taken wearing a crown and carrying a shield.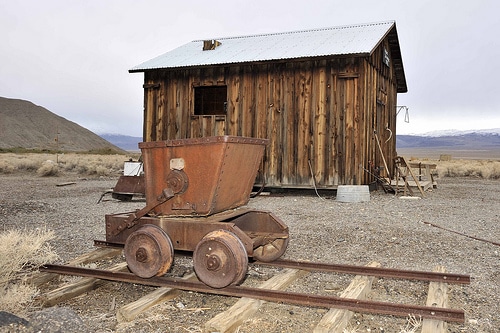 The Ballarat Wildlife Park is a wonderful exhibit filled with the indigenous species to Australia. This family-owned sanctuary gives the public a chance to meet the natives face to face. When a child gets a chance to really see and touch an animal, they have a great appreciation for how that animal lives. Grandparents can bring their grandchildren into contact with animals that are loose, but controlled in this wildlife park.
There are kangaroos roaming about, and the children can feed them under controlled circumstances. Kids can also meet tortoises, wombats, koalas, snakes, reptiles and a crocodile or two. There are animal shows and educational presentations by the zookeepers to help kids understand the importance of the native animals. The park can be rented for birthday parties or other events.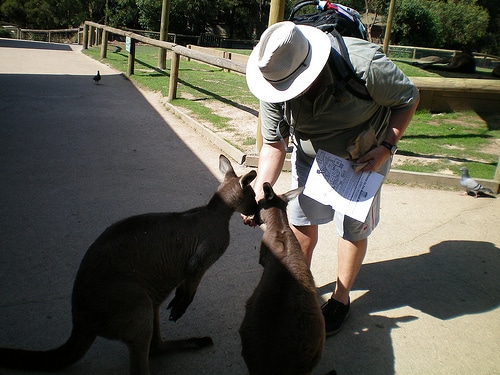 Ballarat is a place that is a rich with a content for both old and young generations. In Ballarat you can experience what it was like back in the gold days of the 1850's. Do not rush back into the "modern world", stay in Ballarat and enjoy good local food, wine and stories from the past.
History as evidenced in Ballarat will transport the adults back to a time when they were with their grandparents, listening to fascinating stories about gold miners, and it will awaken the imagination of the youths, taking them to an important place and time in their history.
And leave them curious to hear more about this and leave the story for a new generation.