If you love to travel, chances are you've already started to think about how to document your adventures. A blog is a great way to share your travel experiences, keep a personal record of your journeys, and make money from your work. You might be wondering, how do you get paid for blogging? The truth is, the process is fairly straightforward. However, it's important that you recognize making money with your blog takes time and dedication. Most people don't see the fruits of their labor for several months. But rest assured, if you start laying in the groundwork and post consistently, you can start earning income by telling your stories and sharing advice. With that in mind, here's how you can staking getting paid to blog:
Affiliate Marketing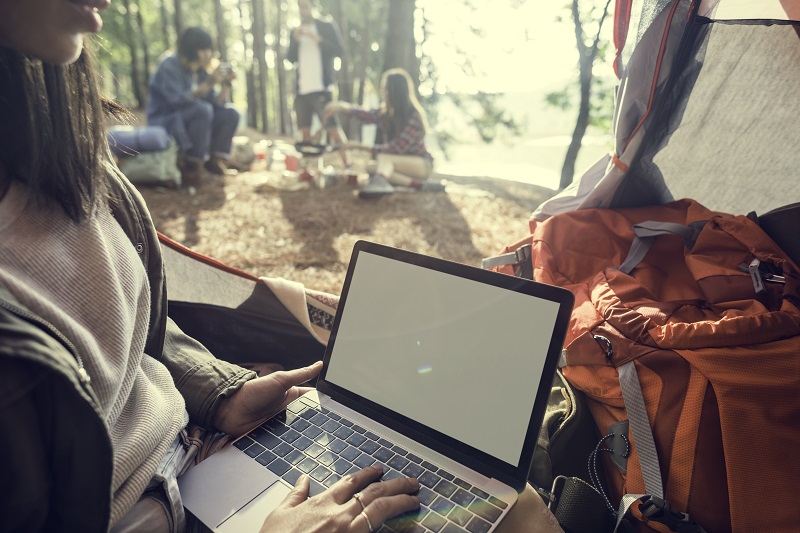 Affiliate marketing is the process of earning a small commission from the products and services you recommend. If you're just getting started, you can get off the ground by becoming an Amazon affiliate. This way, you can include Amazon links in your content to products you recommend. If someone clicks on that link and makes a purchase while the cookies on that link are still active (usually for a few months), you get a portion of the proceeds. For example, if you were writing an article about cycling routes, you might recommend certain bikes or cycling gear for the journeys in your blog.
While affiliate commissions are small, they can be a major income driver as you create more content, reviews, and round-ups. Additionally, they create passive income for your blog. Lastly, always mention in your blog post—usually at the bottom—that the post may contain affiliate links and you may be paid for any purchases they make by clicking those links. This full disclosure helps protect your websites against potential legal issues.
E-books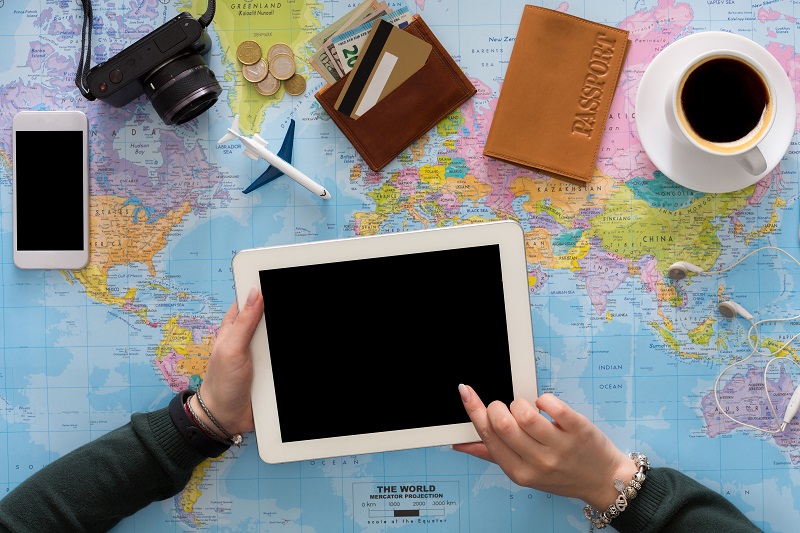 If you've traveled around a particular destination extensively or are highly knowledgeable in a specific travel niche, e-books are a great way to share that knowledge. The great thing about e-books is that, like affiliate marketing, they create a passive source of income. Once you've created an e-book and put it on your site, it lives there permanently for others to find. If you'd like to create an ebook, start brainstorming your travel experiences and what you can curate from them.
Destination guides are a great place to start if you believe you know a particular destination very well. If you live in or near a popular city or town, start practicing by creating a city guide for your own city. This will help you work out the kinks and gain a thorough understanding of what it takes to create an ebook. Remember, planning is a crucial step. Organize your table of contents to create a map of your chapters and subsections. You should also take a look at similar destination guides to give you an idea of execution and design.
Sponsored Posts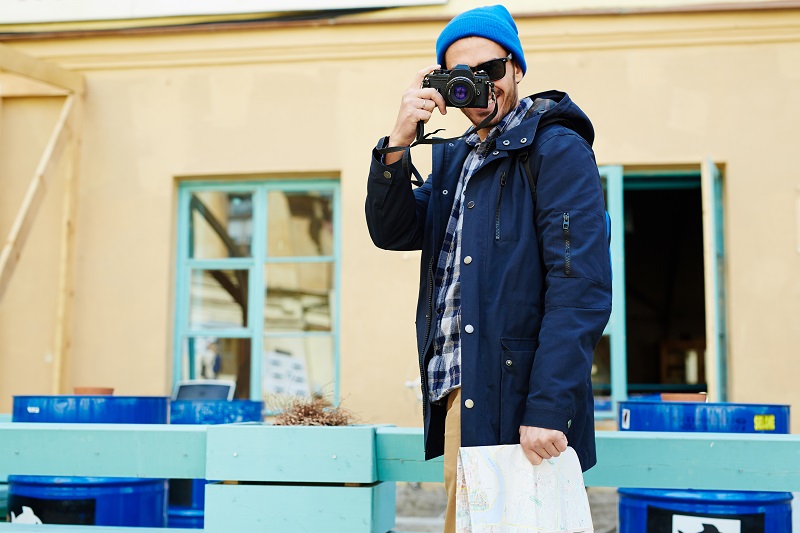 Sponsored posts refer to content created to help promote products or services from a paying partner. Sponsored posts are a very effective way to build industry relationships, earn lucrative income, and create valuable content for your blog. How it works is simple enough; start by signing up for an influencer marketing platform like Scalefluence that caters to bloggers (many popular influencer marketing platforms are geared exclusively to social media users, so you'll need to do your research to search for platforms that allow bloggers to opt in).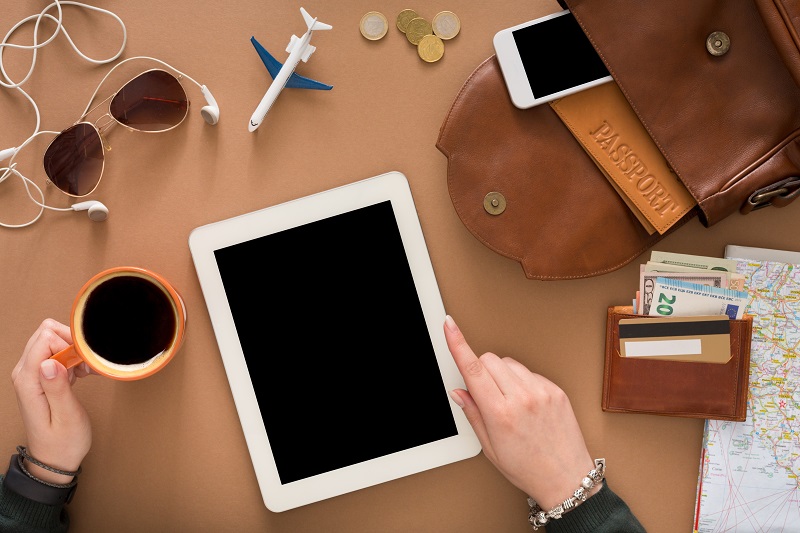 After you've created an account on your platform of choice, interested brands and agencies will reach out to you if your personal brand aligns with their needs. They'll pay you to mention their company organically in your content, which essentially gives you some extra income for recommending or mentioning a product or service you may have recommended on your own. Like affiliate marketing, it's important to mention when certain blog posts are sponsored by other companies.
Courses & Coaching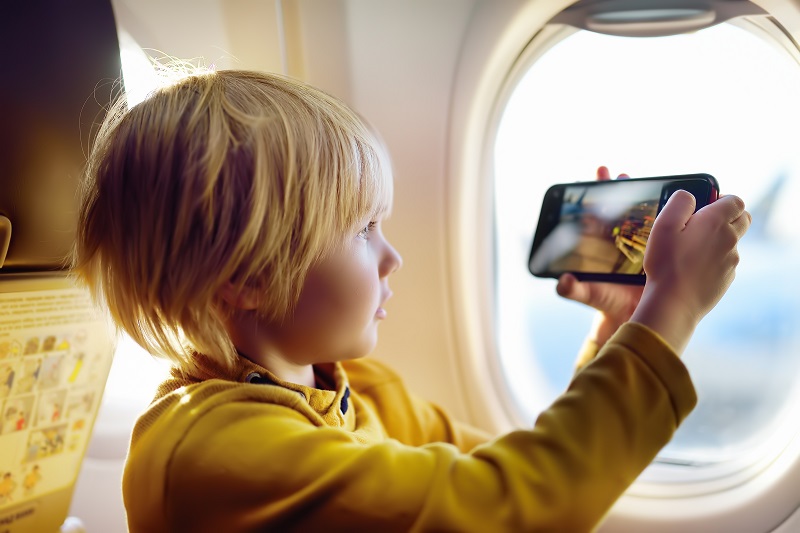 Another way to monetize your travel blog is by selling courses and coaching. Both are uniquely linked and can offer intertwined or individual revenue streams. Many bloggers refrain from creating online courses or offering coaching because they believe they aren't industry "experts." But you'll find that if you do your research, create a course or coaching sessions based on on-demand content, and offer competitive pricing (if you're a beginner), you'll do just.
There are plenty of travel courses or coaching people are interested in. For example, navigating travel credit cards and airline miles can be complex and tricky. But if you offer a one-hour one-on-one coaching session, you can walk someone through the process based on their own needs. Not everyone enjoys a one-size-fits-all approach to content, so having a personal instructor to guide them will go a long way. The same goes for custom courses. The e-learning industry is booming and it's easier than ever to create online courses using platforms like Udemy or Skillshare.