The spring and summer months are beginning to creep closer, making now the most opportune time to start preparing for the backpacking trip of your dreams. Backpacking teaches minimalistic and sustainable practices while out on the trail and may inspire you to adopt a few in your day-to-day habits. Additionally, being in charge of your safety, nourishment, and physical travel is basically an accelerated course in leadership and confidence development.
Whether you're a seasoned ultra-lightweight backpacker or entirely new to the outdoor scene, here are a few destination suggestions while you begin your planning.
Brush up on the backpacking trip necessities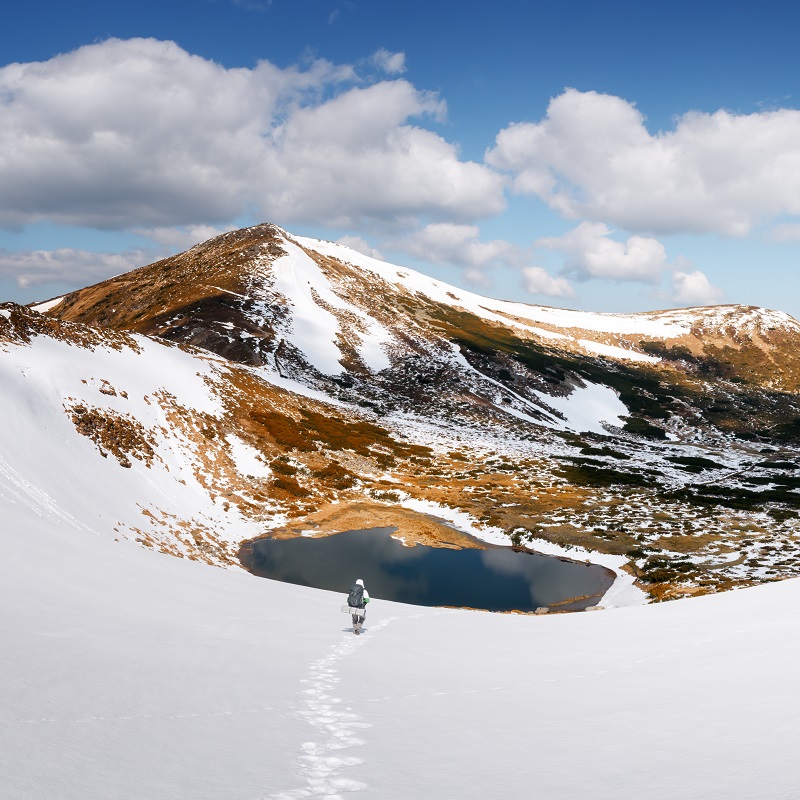 Taking a moment to review the basics of backpacking before you head out on a trip is always important, no matter your experience level. Make sure you have the correct gear and clothing based on your destination. Locations like high altitude deserts can be blistering hot during the day but frigid in the evening.
Don't forget to plan out all your meals and snacks beforehand so that you have sufficient energy throughout your trip. Your calorie needs while backpacking are much higher than usual, and the last thing you want is to burn through all your food and crash while hiking back to the trailhead.
If you're looking for a constant flow of outdoorsmen tips-and-tricks, follow a survival blog to pick up a few pointers on fending for yourself and preparing for the worst while in the outdoors.
The Grand Canyon rim-to-rim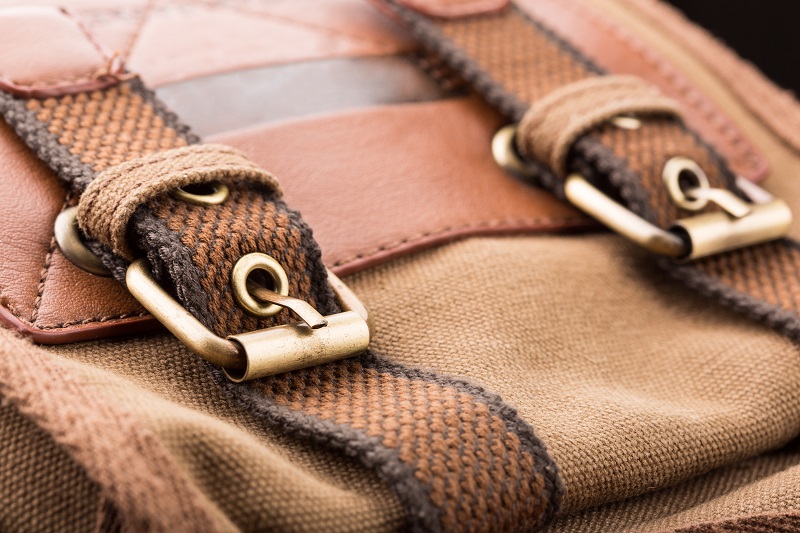 As arguably one of the most recognized National Parks, it's no surprise that backpacking through the Grand Canyon would be a bucket-list experience. The rim-to-rim experience descends into the canyon via the North Kaibab Trail on the north rim, reconnecting to the Bright Angel trail, where you'll hike up to the south rim. At a total of 24 miles, this hike is doable over a three-day weekend for experienced hikers. However, new backpackers will want to give themselves additional time for this trip.
The Wonderland trail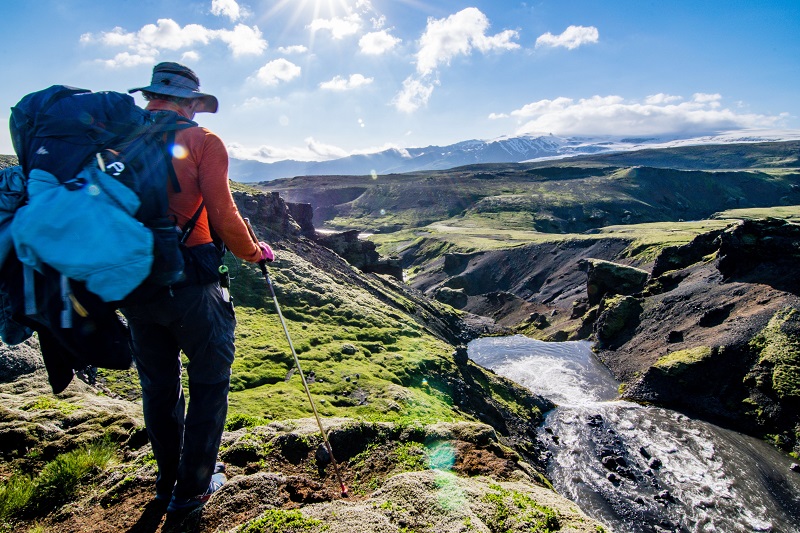 Make the most out of a trip to the pacific northwest by getting up close and personal with Mount Rainier. The Wonderland trail is 93 miles through wildflower meadows and dense forest, passing waterfalls and cascades along the way. Completing the route in its entirety typically takes nine or ten days. However, those interested in shorter trips can stop at varying locations along the way.
Mount Sterling via Big Creek Loop
You won't want to miss this hike when you're on the east coast. Located in North Carolina, Mount Sterling offers unparalleled views of the Great Smoky Mountains National Park. The summit trail is one of the only hikes with over 4,000 feet in elevation gain on the eastern seaboard. Follow the Big Creek trail to Mount Sterling Ridge for a 17-mile round-trip route with camping at the summit next to an old fire tower.
Gunsight Pass trail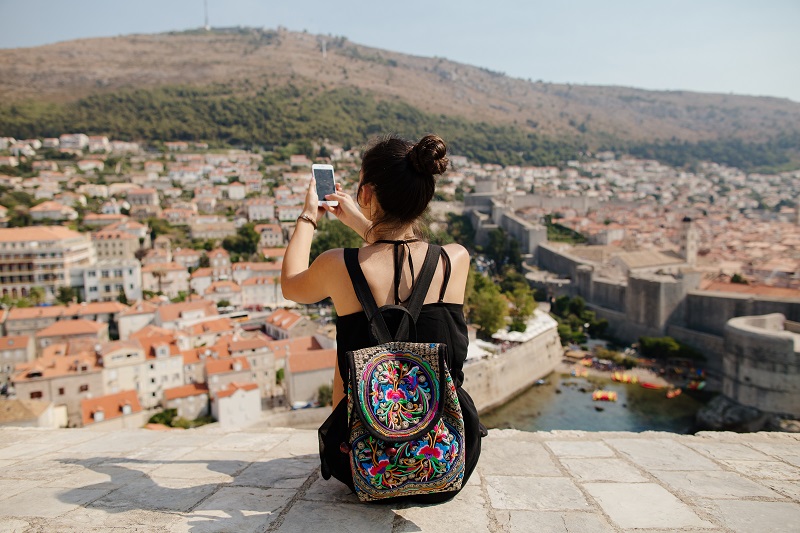 Backpacking Gunsight Pass is an excellent way to experience the best Glacier National Park has to offer. The trail begins at Jackson Glacier Overlook off of the well-known scenic Going-to-the-Sun Road. From there, you climb to the pass, which sits in the saddle between Gunsight Mountain and Mount Jackson. This route is 20 miles out and back, perfect for adventurers wanting a challenging weekend trip. Don't forget to pick up a backcountry camping permit at the local office before your hike or reserve one online beforehand.
The Rocky Mountain Grand Loop
If you haven't guessed it from the name, The Grand Loop serves up some serious views of Rocky Mountain National Park. This route straddles the Continental Divide, making it prime territory for those wanting to experience the east's split from the west along with an extensive mountain range. The 45-mile loop covers various terrain, from lakes and streams to exposed summits, perfect for sigh-seers.
Coyote Gulch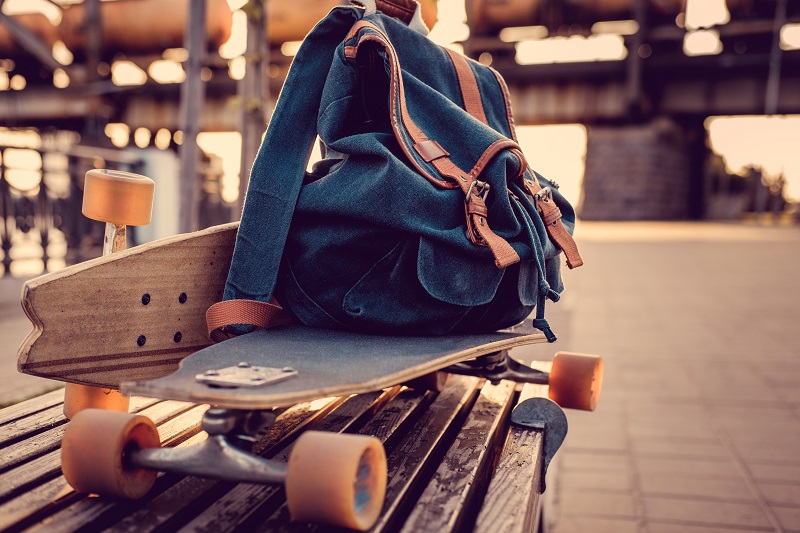 This 26-mile route will take you through stunning red rocks and a semi-narrow canyon that follows the Escalante River. Consider bringing a pair of water sandals along with your regular hiking shoes to conquer every terrain change. Additionally, in areas where the river is calm and vast, take a moment to stop and soak your feet in the cool water and enjoy the canyon's landscape. Make sure to get a permit at the Escalante Interagency Visitors center for overnight camping.
Parting thoughts
There's no shortage of backpacking destinations in the United States. Whether you're a beginner looking for a short, low-risk hike or a master backpacker searching for a challenge, you'll find what you're looking for at one of the many stateside destinations.